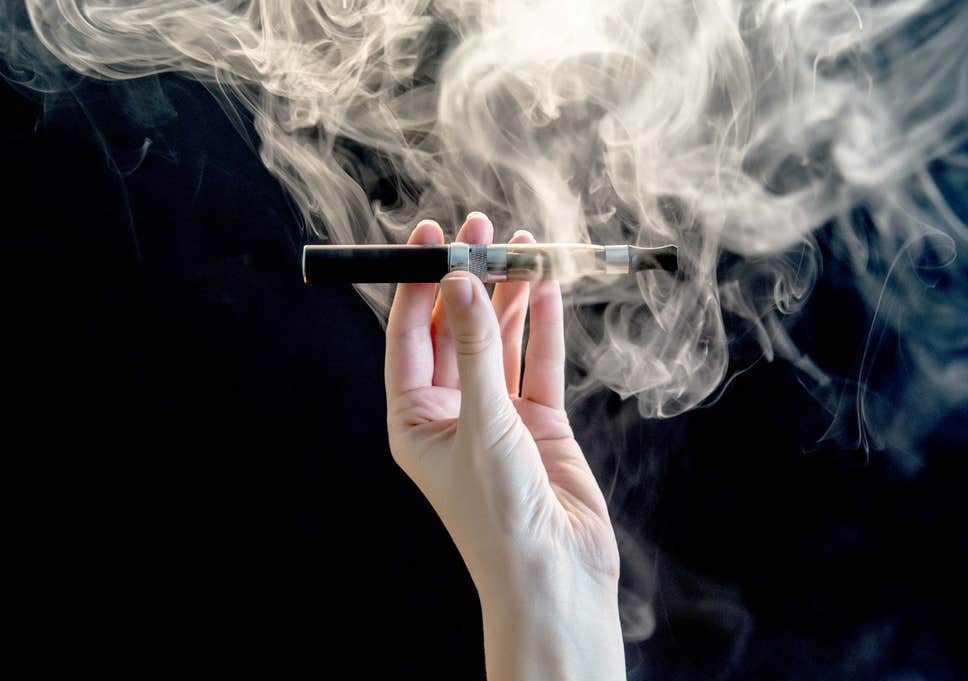 You may have heard about the recent devastating health crisis in young adults: electronic cigarettes (e-cigarette) and vaping products causing severe lung disease. The Centers for Disease Control and Prevention (CDC), the U.S. Food and Drug Administration (FDA), and state health departments, are looking into the link between e-cigarette products and lung disease. As of September 24, 2019, Governor of Massachusetts, Charles D. Baker, declared a public health emergency on this issue and initiated a temporary four-month statewide ban on the sale of vaping products, including tobacco and marijuana, in stores and online until January 25, 2020. The latest news reports 805 cases of lung damage from 46 states in America, with 12 current deaths. According to the CDC, 67% of cases are aged 18 to 34 years old, 38% are under the age of 21 years old, 17 % are over 35 years old, and 16% are under the age of 18. A majority of the individuals reported using e-cigarette products with THC and nicotine. The direct cause of the lung problems is still being investigated.
E-cigarette use is also known as vaping, and works by warming up a liquid which becomes inhaled into the lungs. E-cigarettes have become increasingly advertised over the past few years. So much so that Juul, an electronic cigarette company, increased their sales by almost 800% from 2017 to 2018. Sadly, they have been marketed as "safer" alternatives to cigarette smoking, although in reality they carry many of the same risks as well as new risks.The inhaled liquids are often made up of nicotine, tetrahydrocannabinol (THC) and cannabinoid (CBD) oils, along with other substances. Each product, however, may contain a variation of other ingredients and concentrations, which may be toxic to the body.
Both cigarettes and vaping products are not only damaging for your lungs and body, but also are not good for your oral health. Nicotine has been found to prevent healthy blood flow within the gums, which can increase your risk of developing gingivitis and periodontitis. In addition, one of the ingredients found in vaping products, propylene glycol, has been found to cause dry mouth. Dry mouth plays a detrimental role in oral health because it can lead to tooth decay and oral thrush. Not to mention, e-cigarettes can contribute to DNA damage and result in oral cancer.
For your health and safety, avoid smoking all e-cigarettes/vaping products and use of tobacco cigarettes. The Massachusetts Tobacco Cessation and Prevention Program offers information and resources that can help individuals quit. Massachusetts also partners with national resources for teens interested in quitting smoking or vaping via My Life, My QuitTM and This is Quitting powered by Truth® program.
Feel free to contact Drs. Ali & Ali and the caring team at Wellesley Dental Group if you have any thoughts or concerns; they will be happy to answer your questions! Contact us today at 781-237-9071 or smile@wellesleydentalgroup.com to set up an appointment.
Your little ones and teens are welcome to visit our pediatric dentist, Dr. Derek, and Dr. Emad is happy to help with your TMJ and orthodontic needs. For wisdom teeth extractions or any other oral surgery needs, Dr. Stephens would love to help, and our gum-specialist Dr. Singh can help with your gum-related concerns.
References:
https://www.foxnews.com/health/vaping-harming-teeth-study
https://www.cdc.gov/tobacco/basic_information/e-cigarettes/severe-lung-disease.html
https://www.bostonglobe.com/news/marijuana/2019/09/24/governor-baker-make-vaping-announcement-amid-spate-lung-illnesses/o8sO6mf3GOmX4mOpLLtcEL/story.html
https://www.mass.gov/guides/vaping-public-health-emergency#-information-for-providers-