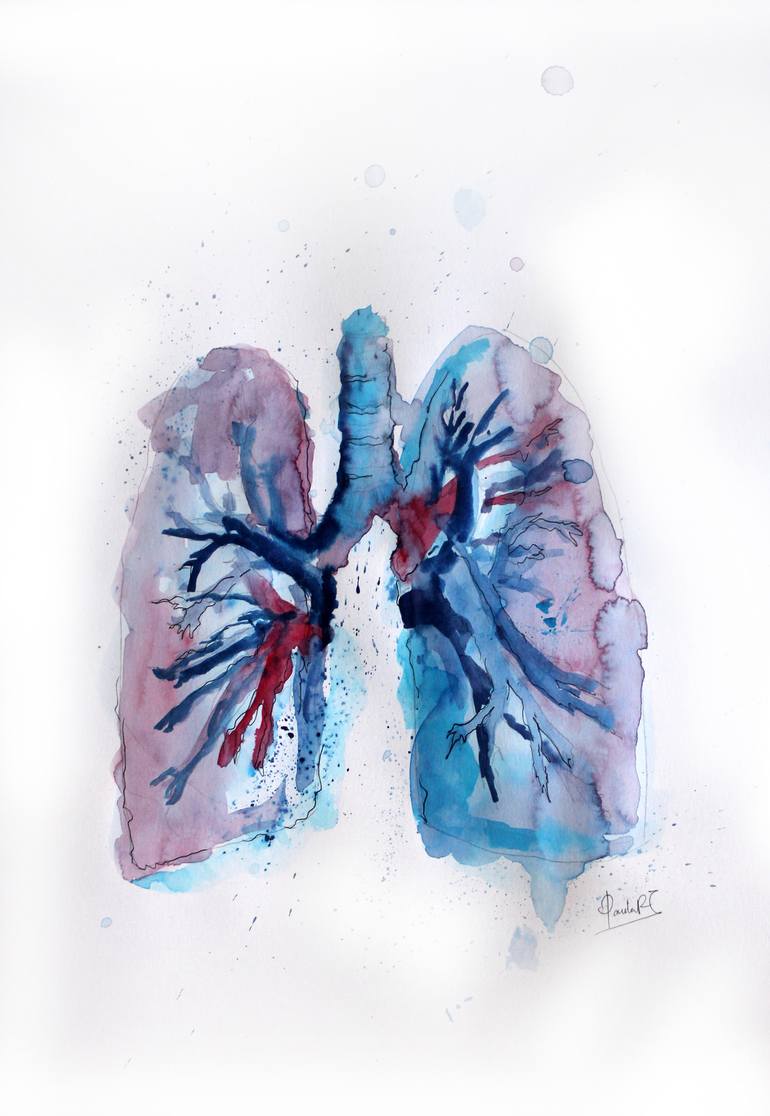 Many of us have been following the devastating news of young adult deaths related to vaping across the country. Vaping has recently become an epidemic and major public health issue. With Respiratory Care Week beginning today, October 20th-26th, and  Healthy Lung Month the entire month of October, we would like to highlight all of the necessary information needed to keep our lungs breathing well to last us an entire lifetime!
The statistics on lung disease are disheartening, with greater than 35 million Americans living with a chronic lung disease such as asthma and Chronic Obstructive Pulmonary Disease (COPD). Not to mention, lung cancer is the #1 cause of death related to cancer for both women and men in the U.S. Many lung diseases have been a result of cigarette smoking. Cigarette use has decreased in comparison to the past, however the rise of e-cigarettes/vaping has drastically made its way into society, particularly with young adults. The use of e-cigarettes has been reported by approximately 20% of high school students in the U.S. within the last month. Surprisingly even 5% of middle school students in the U.S. have reported using e-cigarettes within the last month. In Massachusetts, the numbers are even higher: 40% of high school students and 10% of middle school students have used e-cigarettes within the past month. According to the Centers for Disease Control (CDC), over 1000 people have become affected with respiratory issues as a result of vaping. As of today, the CDC reports that there have been 33 deaths in 24 states.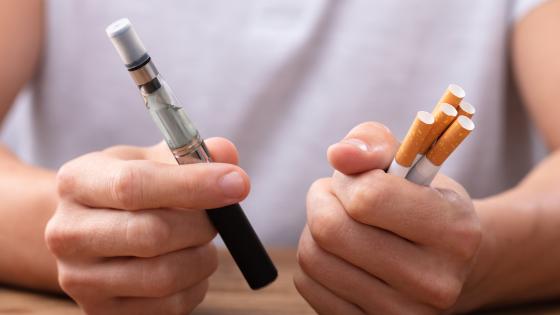 The use of e-cigarettes not only damages lungs and brain development, but also one's oral health, and it is important to our caring team here at WDG to keep you in the loop and ensure your safety and health. Sadly, vaping has been marketed as a "healthy" alternative to smoking tobacco cigarettes. With research still ongoing, vaping can contain the addictive substance nicotine, and chemical particles within the vapor, including volatile organic compounds, flavoring agents, cancer-causing chemicals, and heavy metals which can all negatively impact your health. Plus, e-cigarettes can cause dry mouth, gum inflammation, and increase the amount of cavity-causing bacteria. Long-term effects of vaping are still being researched.
It is important to spread the word about the dangers of vaping and provide individuals who are vaping with the information and resources needed to quit, which can be found below:
Feel free to contact Drs. Ali & Ali and the caring team at Wellesley Dental Group if you have any thoughts or concerns; they will be happy to answer your questions! Contact us today at 781-237-9071 or smile@wellesleydentalgroup.com to set up an appointment.
Your little ones and teens are welcome to visit our pediatric dentist, Dr. Derek, and Dr. Emad is happy to help with your TMJ and orthodontic needs. For wisdom teeth extractions or any other oral surgery needs, Dr. Stephens would love to help, and our gum-specialist Dr. Singh can help with your gum-related concerns.
References:
https://nationaltoday.com/respiratory-care-week/
https://www.lung.org/about-us/mission-impact-and-history/our-impact.html
http://www.deltadentalma.com/The-Brush-Up/Blog/What-Dentists-Need-to-Know-About-the-Teen-Vaping-E