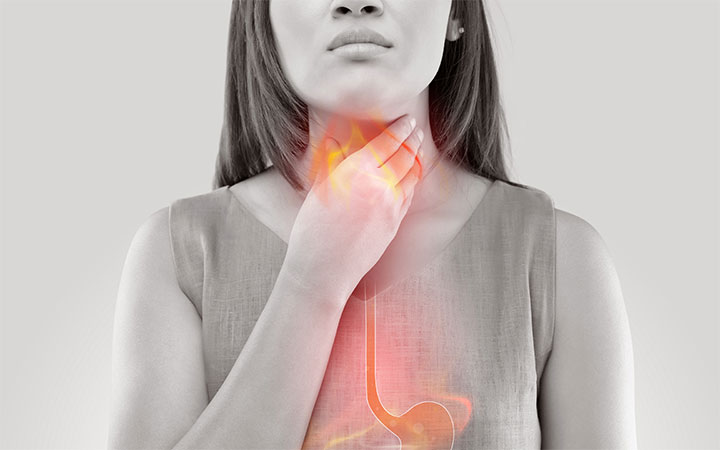 An upset stomach can ruin your whole day! Individuals who experience acid reflux, a chronic digestive disease in which stomach acid travels into the esophagus, often experience a range of uncomfortable symptoms. Some symptoms of acid reflux include heartburn, chest pain, and regurgitation, leaving a sour or bitter taste in the mouth. Acid reflux is commonly referred to as gastroesophageal reflux disease (GERD), and this disease particularly impacts your oral health. This is because during those uncomfortable times of stomach acid entering your oral cavity, your tooth enamel is being surrounded by acid, which in turn can cause enamel erosion. Underneath the tooth enamel, the outer layer of the tooth, is dentin, which can then become exposed once the enamel is worn down. In addition, the lining of your esophagus can also become damaged as a result of acid reflux.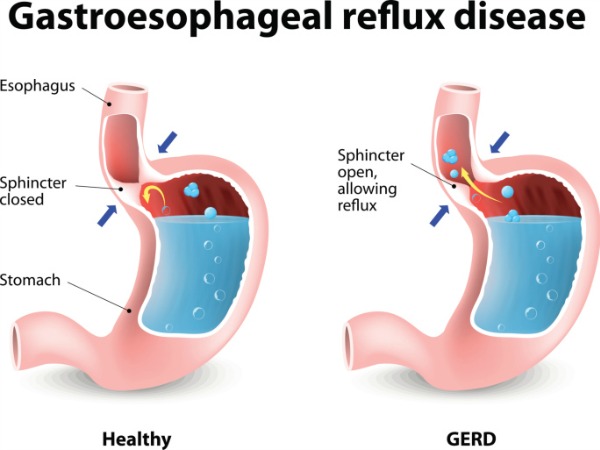 Not to mention, what you eat plays a huge role in this condition as well! Acid reflux can be exacerbated by certain foods, including tomatoes, citrus fruits, mint, chocolate, coffee, tea, sodas, spicy foods, garlic, onions, or fatty foods.
Your dentist may notice signs of acid reflux during your oral exam. This condition can affect all ages, even children! A study done at the University of California at San Francisco reported that children with acid reflux are six times more likely to experience damage to their tooth enamel than children without this condition. Your child may not recognize that they have acid reflux, but once diagnosed the proper steps can be taken to help protect their teeth.
Remember, prevention is key, so it is important to see your dentist regularly to ensure the proper diagnoses and treatment. Fluoride can add an extra layer of protection to teeth exposed to acid by helping to add important minerals to the tooth enamel. It is important to consume fluoridated water and use toothpaste containing fluoride. Your Doctor may prescribe medication to help with acid reflux depending on the severity. In addition, avoiding foods that typically trigger acid reflux is necessary to help keep acid reflux under control.
Feel free to contact Drs. Ali & Ali and the caring team at Wellesley Dental Group if you have any thoughts or concerns; they will be happy to answer your questions! Contact us today at 781-237-9071 or smile@wellesleydentalgroup.com to set up an appointment.
Your little ones and teens are welcome to visit our pediatric dentist, Dr. Derek, and Dr. Emad is happy to help with your TMJ and orthodontic needs. For wisdom teeth extractions or any other oral surgery needs, Dr. Stephens would love to help, and our gum-specialist Dr. Singh can help with your gum-related concerns.
References:
https://www.colgate.com/en-us/oral-health/conditions/gastrointestinal-disorders/acid-reflux-a-dental-disaster-in-the-making-1013
Best-and-Worst-Foods-for-Acid-Reflux-720x450.jpg
2 Responses to Acid Reflux: A Dental Threat