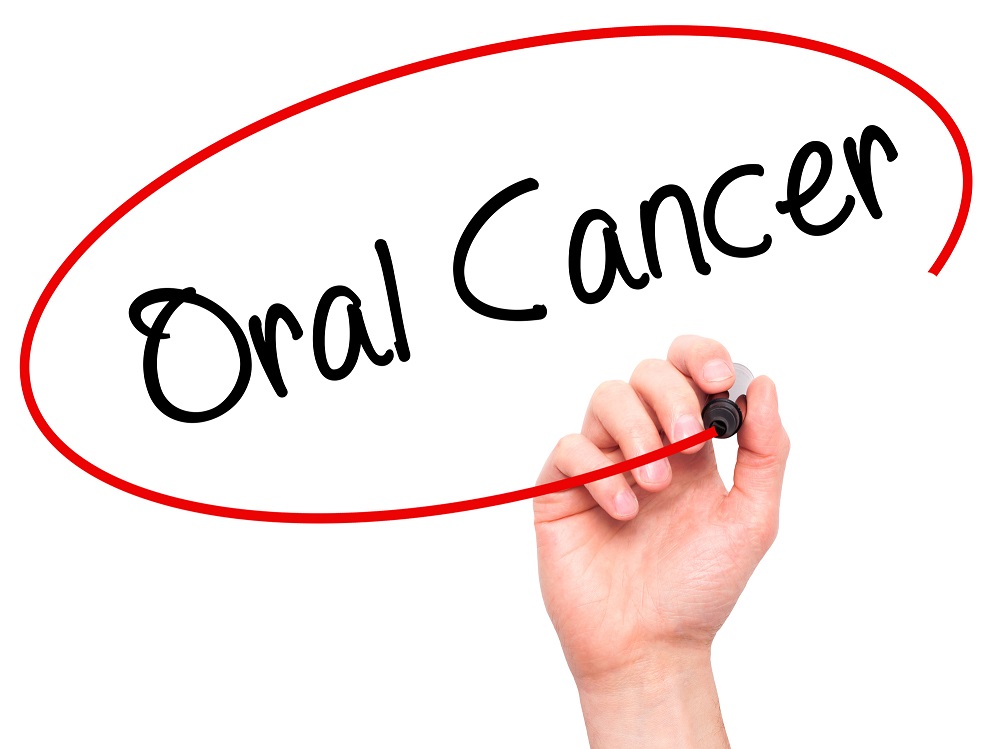 Many may not know much about oral cancer, but not to worry, we've got you covered! April is Oral Cancer Awareness month throughout the United States, and we are excited to join the Oral Cancer Foundation's (OCF) fight to end oral cancer by spreading awareness. Spreading information on oral cancer can help lead to earlier detection and thus save lives! According to the OCF, about 53,000 people in the U.S. are diagnosed with oral cancer each year. It's estimated to be about 132 new people each day. Sadly, one person will die from oral cancer every hour of every day of the year. In fact, oral and pharyngeal cancers have a high death rate which is highly attributed due to late detection of the cancer. Surprisingly, oral cancer is becoming widely seen in young, healthy, nonsmoking people possibly because of the increased risk of the sexually transmitted human papillomavirus 16 (HPV16). However, individuals who smoke tobacco are also still high risk. The majority of oral cancers are classified as oral squamous cell carcinomas.
Let's dive in to some of the risk factors of oral cancer:
Men are two times more likely to have oral cancer than women.
Approximately 25% have no known risk factors.
Infection with the sexually transmitted HPV16 virus

Alcohol and tobacco, including

vaping

, smokeless tobacco, pipe smoking, etc. (Individuals who use both in combination are 15 times more at risk)

Prolonged sun exposure increases risk of developing lip cancer
Poor oral hygiene
Poor nutrition
Infectious diseases
Chronic physical trauma
Potential Signs and Symptoms:
A sore or lump on the lip or in the mouth that does not heal (monitored by dental professional, typically for 2 weeks)
A white or red patch on the gums, tongue, tonsils or lining of the mouth
Bleeding, pain or numbness in the lip or mouth
Change in voice
Loose teeth or dentures that no longer fit well
Trouble chewing, swallowing, or moving the tongue or jaw
Jaw swelling
Sore throat
Some individuals may not experience any symptoms at all. Early Detection is key! It is important to check your oral cavity regularly to identify any changes. The American Dental Association (ADA) recommends performing these self-exams monthly. It is also necessary to keep up with your regular dental appointments and to notify your dentist if you notice anything unusual.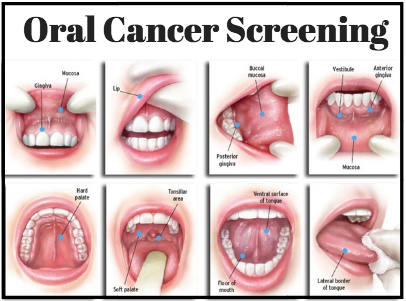 If a definitive diagnosis of oral cancer is determined and staged, treatment will involve multiple disciplines likely including surgeons, oncologists, dentists, nutritionists, and rehabilitation and restorative specialists.
Feel free to contact Drs. Ali & Ali and the caring team at Wellesley Dental Group if you have any thoughts or concerns; they will be happy to answer your questions! Contact us today at 781-237-9071 or smile@wellesleydentalgroup.com to set up an appointment.
Your little ones and teens are welcome to visit our pediatric dentist, Dr. Derek, and Dr. Emad is happy to help with your TMJ and orthodontic needs. For wisdom teeth extractions or any other oral surgery needs, Dr. Stephens would love to help, and our gum-specialist Dr. Singh can help with your gum-related concerns.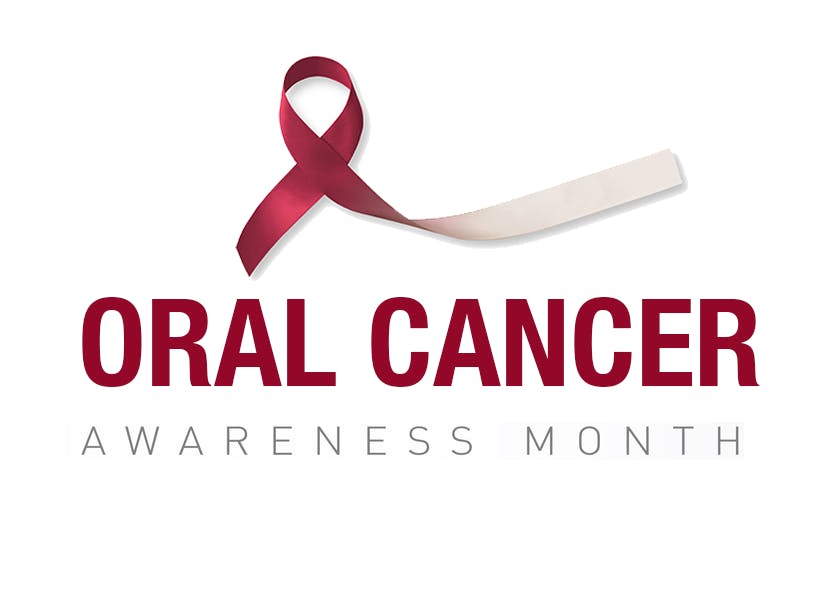 References:
https://www.aaoms.org/media/raise-oral-cancer-awareness/posters-and-infographics
https://www.aaoms.org/docs/media/oral_cancer/2017_oral_cancer_fact_sheet.pdf
https://oralcancerfoundation.org/events/oral-head-neck-cancer-awareness-month/