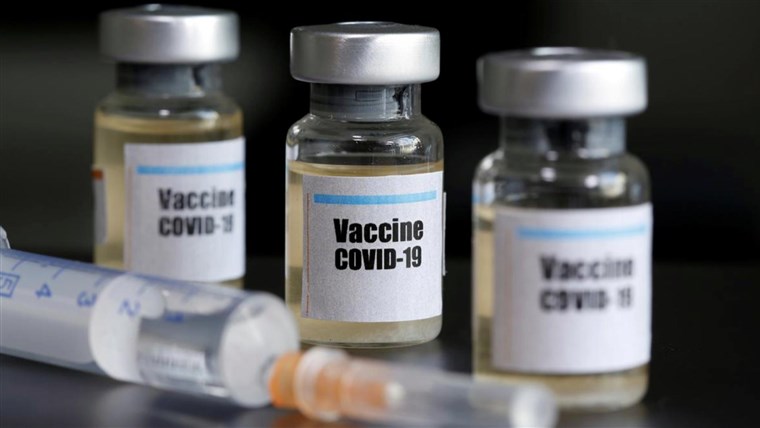 With Covid-19 on the rise in many states and across the globe, scientists and researchers are racing to produce a safe and effective vaccine. To date, there are currently 11,304,534 confirmed cases worldwide, with approximately 531,659 deaths reported. The World Health Organization (WHO) has announced that AstraZeneca, a global biopharmaceutical organization, in collaboration with Oxford University are leading the way with an experimental Covid-19 vaccine. WHO chief scientist Soumya Swaminathan stated AstraZeneca's experimental vaccine is "the most advanced in terms of development."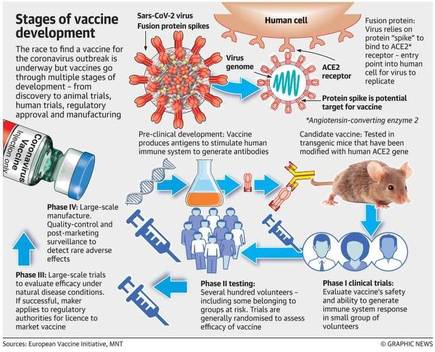 AstraZeneca has started large-scale, mid-stage human trials of the vaccine candidate and are currently in Phase III. The company has signed its tenth supply-and-manufacturing deal this past week. Brazil recently signed an agreement to begin producing the vaccine, and has estimated that it will make 30 million doses by January 2021. The CEO of AstraZeneca believes that the vaccine will provide immunity against Covid-19 for 1 year.
WHO's chief scientist also stated that Moderna Inc., a United States based pharmaceutical company, is "not far behind" in its production of a vaccine, although she believes, "AstraZeneca certainly has a more global scope at the moment in terms of where they are doing and planning their vaccine trials." Moderna Inc. is currently in Phase II trails of the vaccine and plans to make 100 million doses starting this July. Moderna is partnered with other companies including the pharmaceutical company Catalent, Johnson and Johnson, and AstraZeneca.
However, in total there are approximately 140 experimental vaccines currently being developed, with more than 13 experimental vaccines undergoing clinical trials. The WHO is also in contact with Chinese and Indian manufacturers and researchers regarding potential vaccines. It is their hope that companies will collaborate to help create a vaccine to help fight the virus.
Although nothing is set in stone yet, scientists predict that it is possible to have a COVID-19 vaccine within one year, according to the Director-General of the World Health Organization.
This pandemic has impacted us all, but our community is indeed all stronger together. Our team at WDG always has your safety and health as our top priority, and we have implemented additional safety measures and equipment to help prevent the transmission of all infections, including COVID-19. Wellesley Dental Group has completely reopened since June 8th, 2020 for all dental procedures and cleanings! Thank you for entrusting your health and dental care to us at Wellesley Dental Group.
Feel free to contact Drs. Ali & Ali and the caring team at Wellesley Dental Group if you have any thoughts or concerns; they will be happy to answer your questions! Contact us today at 781-237-9071 or smile@wellesleydentalgroup.com to set up an appointment.
Your little ones and teens are welcome to visit our pediatric dentist, Dr. Derek, and Dr. Emad is happy to help with your TMJ and orthodontic needs. For wisdom teeth extractions or any other oral surgery needs, Dr. Stephens would love to help, and our gum-specialist Dr. Singh can help with your gum-related concerns.
References:
https://www.reuters.com/article/us-health-coronavirus-who-development/astrazeneca-moderna-ahead-in-covid-19-vaccine-race-who-idUSKBN23X1WA
https://www.hindustantimes.com/india-news/british-pharma-major-astrazeneca-ahead-in-global-race-for-covid-19-vaccine-all-you-need-to-know/story-wAc0QNcBaul7VyDUzOie8J.html
n_bwms_vaccine_200630_1920x1080.focal-760x428.jpg