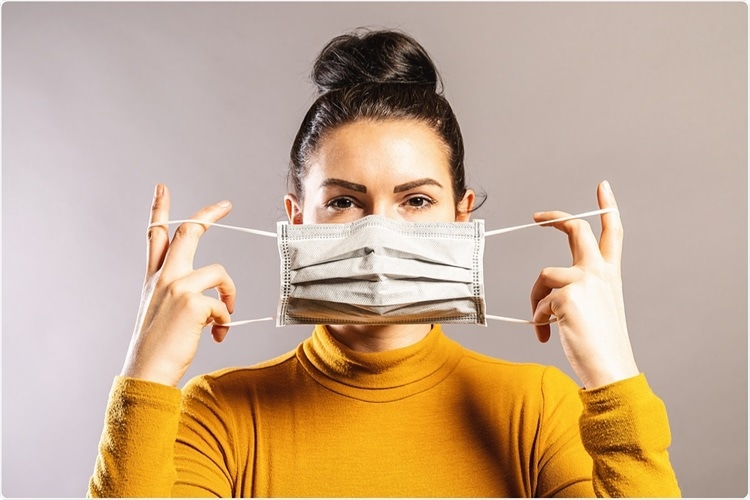 Looking for a smile that others can spot from across the room? Orthodontics can help you reinvent your smile, and now might be the best time to start treatment. The COVID-19 pandemic has brought about many challenges and losses, and have required us to practice many safety precautions, including social distancing and wearing masks.
If you're concerned about the look of traditional metal braces, the chance of people seeing them now during the pandemic is much lower than before, as we've all had to hide our smiles for the time-being. With masks being worn in public and many professional and social gatherings being held virtually, you won't have to worry about people seeing your braces as frequently if that is a concern of yours. Virtual meetings with proper position of light and camera also make braces sometimes unrecognizable.
Most importantly, it is safe to visit the orthodontist, with offices using personal protective equipment, and maintaining standard safety and health protocols with additional COVID-19 guidelines and equipment to ensure everyone's safety.
Not sure whether you need braces? A dental professional can help determine or refer you to an orthodontist to help determine if you'd be a good candidate for orthodontics. Wellesley Dental Group's very own Dr. Marisa Reason is passionate about providing excellent orthodontic treatment, and is a wonderful leader in the field who will be happy to answer any questions you have.
Braces can be a great treatment option for both children and adults. They can not only transform your smile and straighten your teeth, but also they can improve your oral health. Plus, if esthetics of braces isn't a concern for you and you are looking to show them off, there's lots of colored rubber bands to choose from and you can customize your look to match your desires. In addition, there are other alternatives to traditional metal braces, including clear ceramic braces, removable clear braces with Invisalign, and in some cases. After a consultation with proper photographs, models of your teeth, and x-rays, your orthodontist will be able to help you decide which type of braces are the right fit for you.
If you decide on orthodontic treatment, it will be crucial as always to maintain good oral health from home. Brushing and flossing are important to keep your pearly whites lasting a lifetime.
This pandemic has impacted us all, but our community is indeed all stronger together. Our team at WDG always has your safety and health as our top priority, and we have implemented additional safety measures and equipment to help prevent the transmission of all infections, including COVID-19. Wellesley Dental Group has completely reopened since June 8th, 2020 for all dental procedures and cleanings! Thank you for entrusting your health and dental care to us at Wellesley Dental Group.
Feel free to contact Drs. Ali & Ali and the caring team at Wellesley Dental Group if you have any thoughts or concerns; they will be happy to answer your questions! Contact us today at 781-237-9071 or smile@wellesleydentalgroup.com to set up an appointment.
Your little ones and teens are welcome to visit our pediatric dentist, Dr. Bahar Houshman and Dr. Marisa Reason is happy to help with your TMJ and orthodontic needs. For wisdom teeth extractions or any other oral surgery needs, Dr. Reisman would love to help, and our gum-specialist Dr. Singh can help with your gum-related concerns.
References:
https://www.google.com/url?sa=i&url=https%3A%2F%2Fwww.news-medical.net%2Fnews%2F20201224%2FResearchers-find-correlation-between-consistent-mask-wearing-and-improved-well-being.aspx&psig=AOvVaw07YUFXSNRt33WnbTdZah-4&ust=1620071583245000&source=images&cd=vfe&ved=0CAIQjRxqFwoTCOi60Y7jq_ACFQAAAAAdAAAAABAp