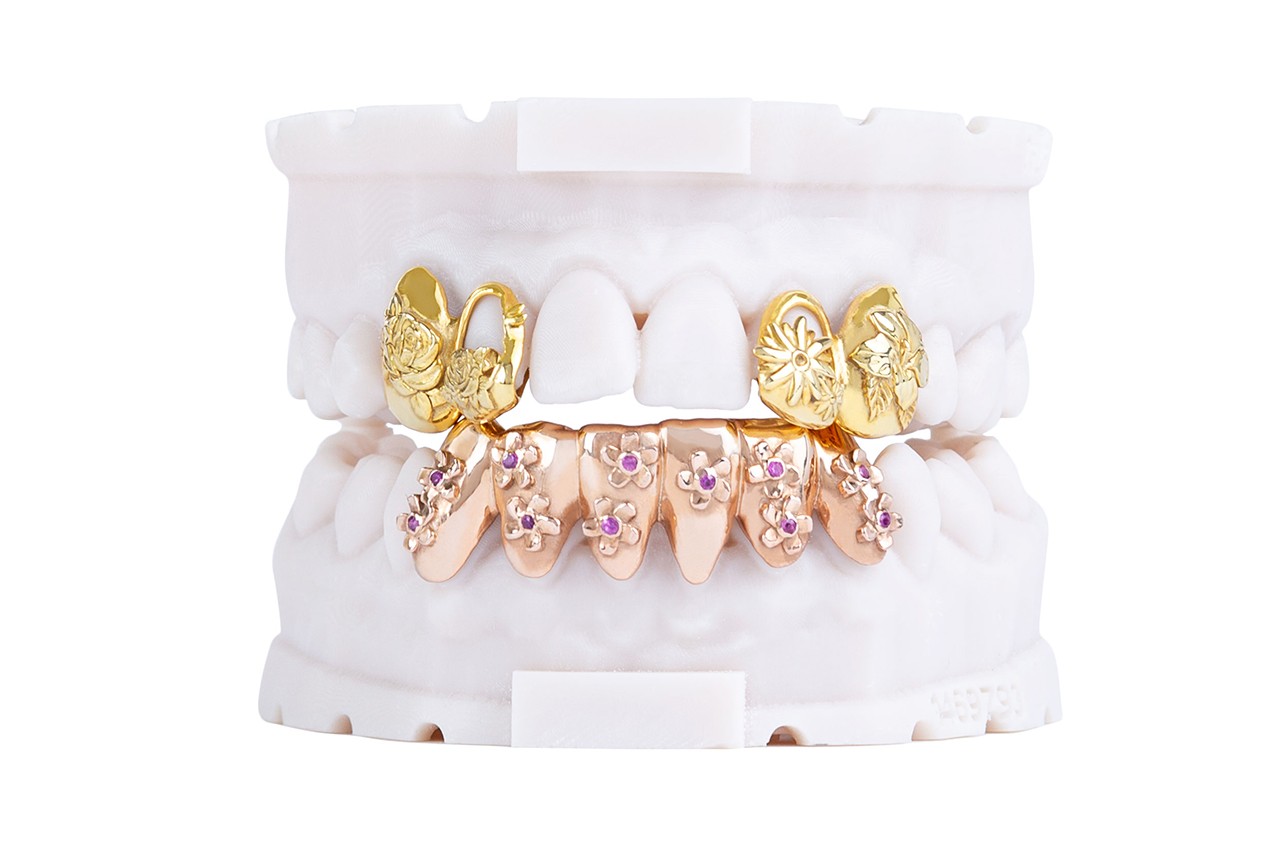 Lots of things add sparkle to life, and for some dental grills do just that. A popular trend in dentistry is grills, sometimes referred to as "grillz" or "fronts." These dental accessories often made of jewels, gold, or silver are removable and snap on top of one tooth or more teeth. Although there have not been conclusive results from studies showing grills to be harmful, their safety has also not been proven, as reported by the American Dental Association (ADA). Some dental grills can be fabricated by your dentist, or found online or at jewelry stores. Grills may potentially cause irritation to oral tissues, metal-allergic reactions, or interferences with an individual's bite. Other risks include:
Grills can harbor food, debris, and bacteria: These can all become trapped between your teeth and grill, which can result in dental cavities, gum disease, and bad breath.
Glue: glue or other bonding materials that may be used for grills can cause damage toy our teeth and gums.
Abrasion: Grills may damage the outer layer of your teeth, the tooth enamel.
Chewing and speaking: If a grill does not fit properly it may lead to speech and chewing issues.
Grills, like your teeth, also need to be taken care of and cleaned. You should brush your teeth and floss daily to keep food and debris from sticking to the surfaces of your teeth causing tooth decay. It is important to clean your grill daily to remove any bacteria and food particles that can damage your teeth. Don't use jewelry cleaners or other products that are noted to be harmful to ingest. Be sure to take your grill out before eating or drinking, as well as before brushing your teeth. Try limiting the amount of time wearing a grill.
Speak with your dentist before bejeweling your teeth as they can help you make an informed decision and answer any questions you may have.