January 9th, 2022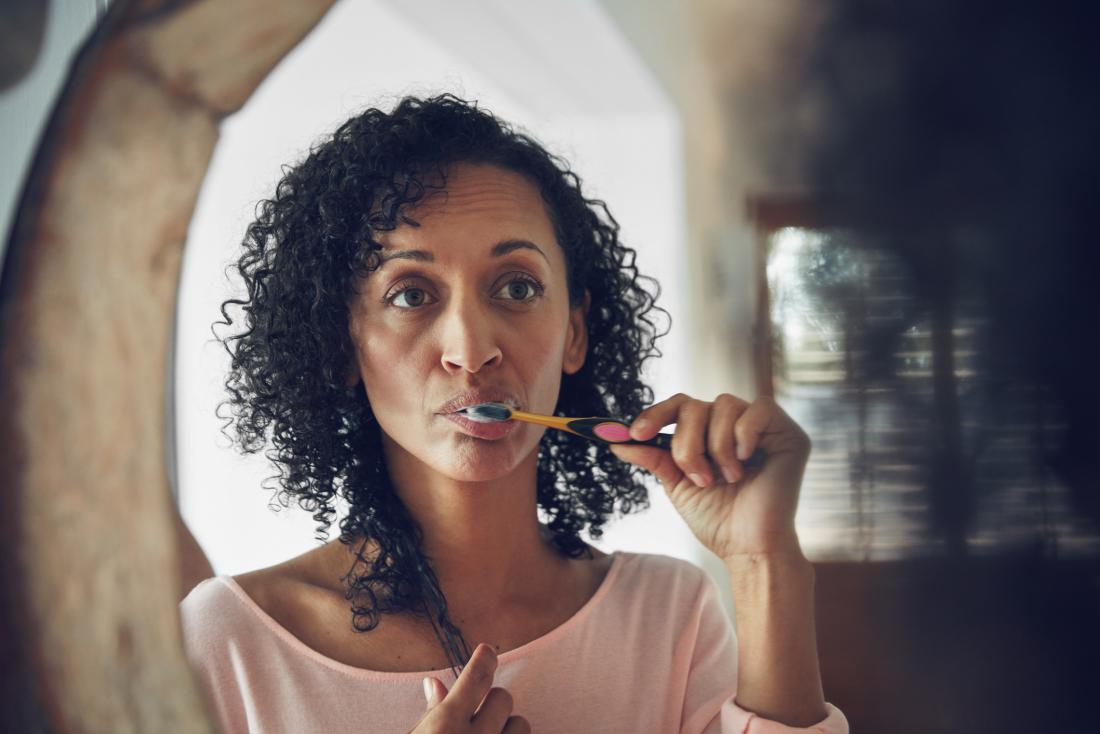 We're always interested in learning about new studies related to your health and oral health. As you may know, taking care of your teeth and gums can go a long way in helping you take care of your body as a whole. Gum disease, particularly the severe stage known as periodontal disease, can take a negative toll on your health. Periodontal disease has been linked to many systemic issues.
A new study conducted by researchers at the University of Birmingham revealed a potential link between gum disease and illnesses including mental health and heart problems. The researchers analyzed general practitioner medical records of 60,995 patients with a reported history of gingivitis and 3,384 with periodontitis. They also analyzed 251,161 patients with no record of gingivitis or periodontal disease but similar Body Mass Index (BMI) and ethnicity for comparison data. Between both comparison groups, the average age of the patients were 44 years, and 43% were male. They also noted 30% were smokers. Then, with an average follow-up time of 3 years, researchers evaluated how many of the patients from each group developed heart disease, high blood pressure, Type 2 diabetes, autoimmune disorders including arthritis, Type 1 diabetes, psoriasis, and mental health conditions such as depression and anxiety.
They found that patients with the recorded history of periodontal disease had a higher likelihood of being diagnosed with a cardiovascular, metabolic, autoimmune, or mental health condition over the 3 year period than individuals without a history of periodontal disease at the start of the study. Patients with periodontal disease had a 37% increased risk of developing mental health illnesses, a 33% increased risk of developing autoimmune disease, 26% increased risk of developing Type 2 diabetes, 18% higher risk of cardiovascular disease, and 7% higher risk of developing other cardiometabolic disorders.
Dr. Joht Singh Chandan, co-first author of the study announced, "Poor oral health is extremely common, both here in the UK and globally. When oral ill-health progresses, it can lead to a substantially reduced quality of life. However, until now, not much has been known about the association of poor oral health and many chronic diseases, particularly mental ill-health. Therefore, we conducted one of the largest epidemiological studies of its kind to date, using UK primary care data to explore the association between periodontal disease and several chronic conditions. We found evidence that periodontal disease appears to be associated with an increased risk of developing these associated chronic diseases. As periodontal diseases are very common, an increased risk of other chronic diseases may represent a substantial public health burden."
This research provides a great foundation for further research to explore these systemic conditions and their potential link to gum disease. It also highlights the importance of managing your oral health, which may help reduce the risk of developing detrimental health conditions beyond just the oral cavity. Taking notice of the early signs of gum disease, like swollen, red, and sore gums, is extremely important so that early treatment can occur before the disease progresses.
This pandemic has impacted us all, but our community is indeed all stronger together. Our team at WDG always has your safety and health as our top priority, and we have implemented additional safety measures and equipment to help prevent the transmission of all infections, including COVID-19. Wellesley Dental Group has completely reopened since June 8th, 2020 for all dental procedures and cleanings! Thank you for entrusting your health and dental care to us at Wellesley Dental Group.
Feel free to contact Drs. Ali & Ali and the caring team at Wellesley Dental Group if you have any thoughts or concerns; they will be happy to answer your questions! Contact us today at 781-237-9071 or smile@wellesleydentalgroup.com to set up an appointment.
Your little ones and teens are welcome to visit our pediatric dentist, Dr. Bahar Houshman and Dr. Marisa Reason is happy to help with your TMJ and orthodontic needs. For wisdom teeth extractions or any other oral surgery needs, Dr. Reisman would love to help, and our gum-specialist Dr. Singh can help with your gum-related concerns.
References:
https://www.sciencedaily.com/releases/2021/12/211220083114.htm
https://www.google.com/url?sa=i&url=https%3A%2F%2Fwww.medicalnewstoday.com%2Farticles%2F324485&psig=AOvVaw2HYJAvPyoD73zCo-4bf-Za&ust=1641248884968000&source=images&cd=vfe&ved=0CAsQjRxqFwoTCPjqz9-OlPUCFQAAAAAdAAAAABA7