February 4th, 2020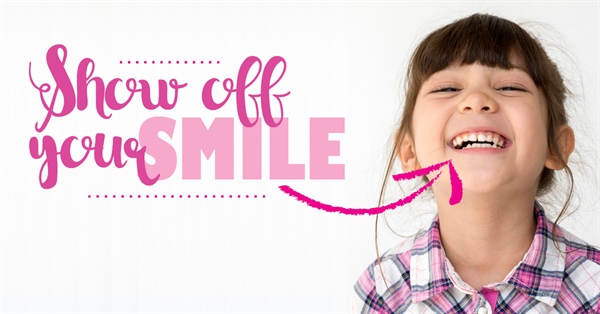 This month we are brought together with countless dental professionals, educators, healthcare providers, and the community at-large to celebrate National Children's Dental Health Month! The goal of this annual campaign from the American Dental Association (ADA) is to promote and teach good oral hygiene and habits to children and their village. Each year a new theme is released in celebration. The 2020 slogan focuses on the benefits of Fluoride for the health of children's teeth in honor of 75 years of water fluoridation: "Fluoride in water prevents cavities! Get it from the tap"!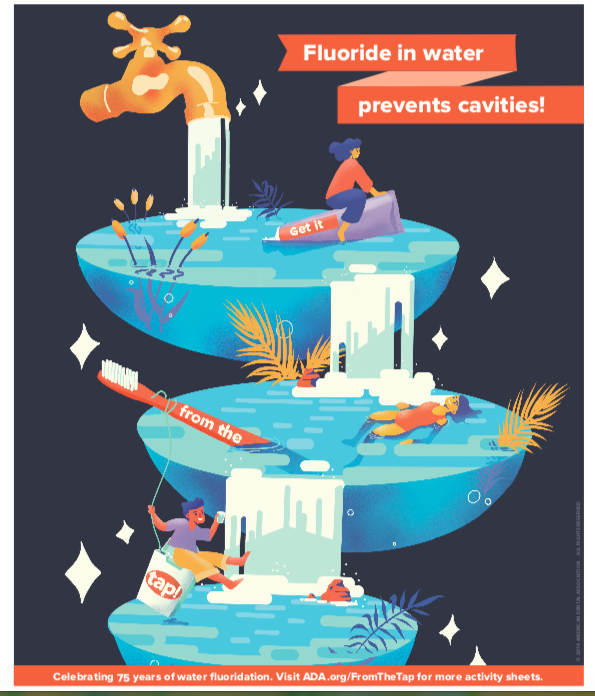 Throughout the years research has consistently shown that ideal levels of fluoride in community water is both safe and effective. It has been found to help lower the risk of tooth decay by at least 25% in both children and adults. According to the Centers for Disease Control and Prevention (CDC), community water fluoridation is considered one of the top 10 public health achievements of the 20th century!
Dating back to the 1930's it was found that Fluoride, a natural occurring mineral, played an important role in cavity prevention. Water fluoridation was first introduced on January 25, 1945 and started first in Grand Rapids, Michigan.
It is important to instill healthy habits early to ensure a lifelong smile! Children should receive their first dental exam no later than their first birthday, according to the American Academy of Pediatric Dentistry (AAPD). Tell your dentist if your notice your child doing certain habits, including thumb-sucking.
Check out the National Children's Dental Health Month website, ADA.org/ncdhm, for free flyers, resources for good oral health, and fun activities for children. Sometimes it can feel like pulling teeth trying to get your child to brush and floss regularly. But not to worry, here are some tips to get your child excited about perfecting their oral health: Help show your child that brushing can be fun! Get into a routine and make it a habit to brush. Sing songs that last two minutes to help them get into the rhythm of brushing effectivley. Let them know the importance of brushing to help eliminate "sugar bugs," or bacteria, which lead to tooth decay. Your child may also be excited to brush when they pick out their favorite toothbrush and toothpaste. Teach them how to floss early in life so that they can develop it as a lifelong habit. In addition, promote a healthy diet by limiting the amounts of sugary beverages and snacks. Most importantly, don't give up! Teaching children about good oral hygiene habits is necessary for their overall health.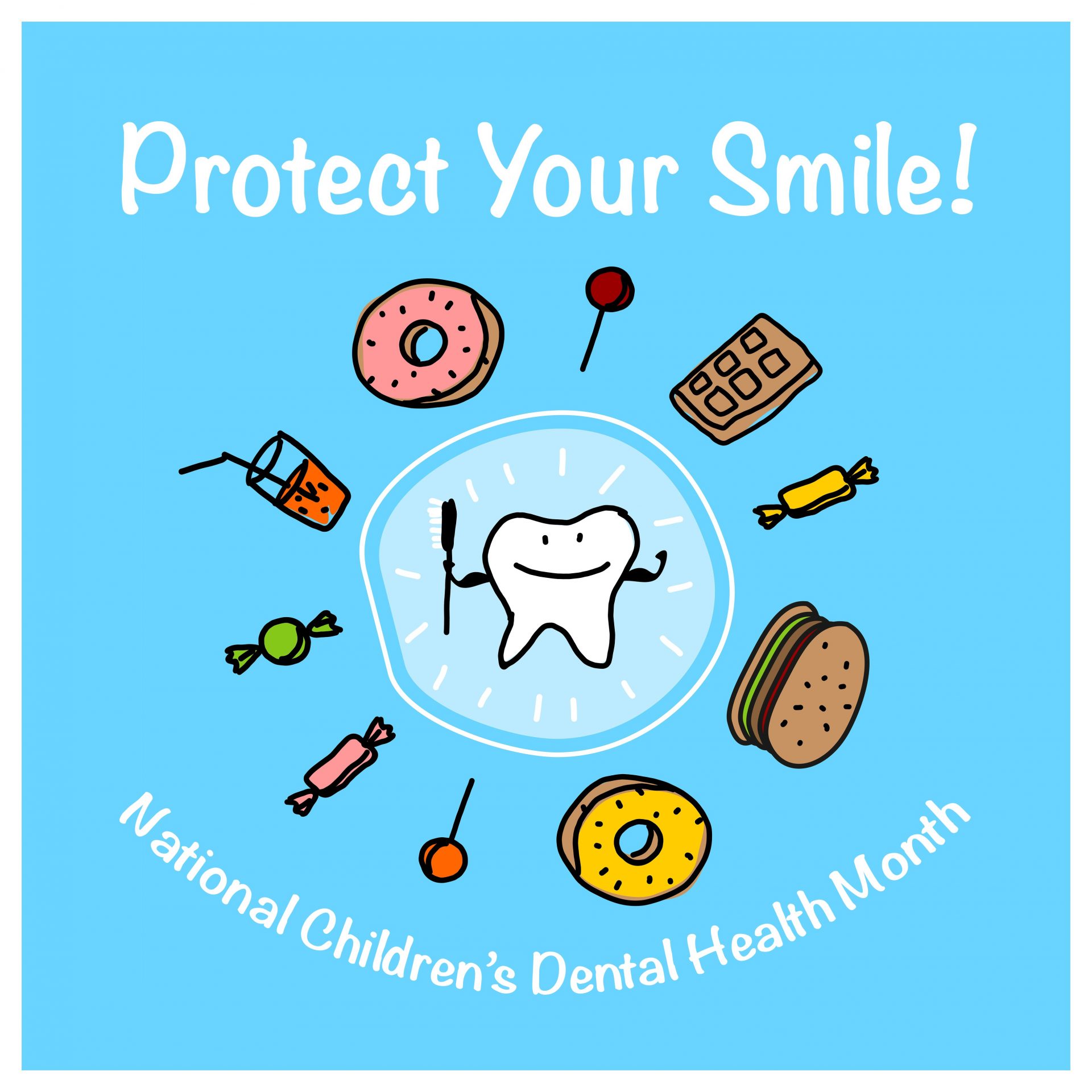 Feel free to contact Drs. Ali & Ali and the caring team at Wellesley Dental Group if you have any thoughts or concerns; they will be happy to answer your questions! Contact us today at 781-237-9071 or smile@wellesleydentalgroup.com to set up an appointment.Your little ones and teens are welcome to visit our pediatric dentist, Dr. Derek, and Dr. Emad is happy to help with your TMJ and orthodontic needs. For wisdom teeth extractions or any other oral surgery needs, Dr. Stephens would love to help, and our gum-specialist Dr. Singh can help with your gum-related concerns.
References:
https://www.ada.org/en/publications/ada-news/2019-archive/october/national-childrens-dental-health-month-to-celebrate-water-fluoridation-in-2020
https://www.colgate.com/en-us/oral-health/basics/fluoride/fluoride-varnish-toddlers
https://www.colgate.com/en-us/oral-health/basics/fluoride/why-use-fluoride-for-children-0813
https://www.colgate.com/en-us/oral-health/life-stages/infant-kids/national-childrens-dental-health-month-five-ways-to-celebrate-0214
https://www.apha.org/fluoridation
Childrens-dental-month-1920x1920.jpg