December 12th, 2021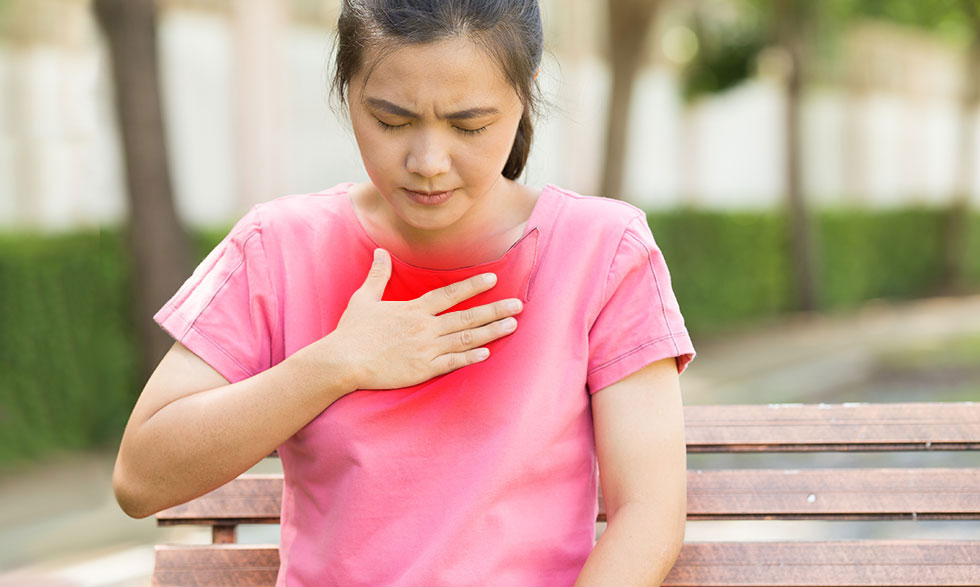 Experiencing heartburn can be a pretty uncomfortable feeling. Fortunately, there are many medications to help combat heartburn, such as proton pump inhibitors (PPIs). PPIs are also commonly prescribed to help treat acid reflux and stomach ulcers. In recent news, researchers have reported that individuals who used PPIs surprisingly experienced positive effects on their gum health. The study, conducted by researchers at the University at Buffalo and published in Clinical and Experimental Dental Research, found that PPIs may lower the severity of gum disease potentially as a result of the produced changes in bone metabolism and gut organisms. The researchers hypothesize that PPIs may have an effect on periodontal microorganisms.
The researchers evaluated 1,000 patients with periodontal disease who were either using or not using PPIs. To measure the severity of periodontal disease, researchers used probing depths. Measuring probing depths involve an instrument called a periodontal probe, which is placed into the gum pockets located around the gumline of each tooth and read in millimeters. Typically, probing depth measurements of 1-3 mm are considered a normal gum pocket depth, whereas pockets measuring greater than 4 mm indicate the presence of gum disease (4-5 mm mild periodontitis, 5-7 mm moderate periodontitis, 7-12 mm advanced periodontitis). Gum pockets begin to deepen as the presence of damaging oral bacteria inhabit the pockets, which results in inflammation, bone loss, and advanced stages of gum disease.
They found in patients using PPIs, only approximately 27%of teeth had probing depths of 5 mm or more versus 40% of teeth in individuals not using PPIs. In addition, in the PPI-use patient group only 14%  of teeth had probing depth of 6 mm or greater versus 24% of teeth in individuals not using PPIs. Overall, the patients taking PPIs were more likely to have smaller probing depths.
Lead investigator, Dr. Lisa M. Yerke, clinical assistant professor in the Department of Periodontics and Endodontics at the UB School of Dental Medicine stated, "PPIs could potentially be used in combination with other periodontal treatments; however, additional studies are first needed to understand the underlying mechanisms behind the role PPIs play in reducing the severity of periodontitis." Although further research is necessary to determine a cause-and-effect relationship, this is an exciting potential revelation for the dental field.
This pandemic has impacted us all, but our community is indeed all stronger together. Our team at WDG always has your safety and health as our top priority, and we have implemented additional safety measures and equipment to help prevent the transmission of all infections, including COVID-19. Wellesley Dental Group has completely reopened since June 8th, 2020 for all dental procedures and cleanings! Thank you for entrusting your health and dental care to us at Wellesley Dental Group.
Feel free to contact Drs. Ali & Ali and the caring team at Wellesley Dental Group if you have any thoughts or concerns; they will be happy to answer your questions! Contact us today at 781-237-9071 or smile@wellesleydentalgroup.com to set up an appointment.
Your little ones and teens are welcome to visit our pediatric dentist, Dr. Bahar Houshman and Dr. Marisa Reason is happy to help with your TMJ and orthodontic needs. For wisdom teeth extractions or any other oral surgery needs, Dr. Reisman would love to help, and our gum-specialist Dr. Singh can help with your gum-related concerns.
References:
https://www.healthline.com/health/periodontal-pockets#treatment
https://www.sciencedaily.com/releases/2021/10/211013114036.htm
https://www.google.com/url?sa=i&url=https%3A%2F%2Fmagazine.medlineplus.gov%2Farticle%2Fheartburn-what-you-need-to-know&psig=AOvVaw3Dvx7ARgnCyB-skqCWASe7&ust=1639412276379000&source=images&cd=vfe&ved=0CAsQjRxqFwoTCJi5nenU3vQCFQAAAAAdAAAAABAl