December 31st, 2020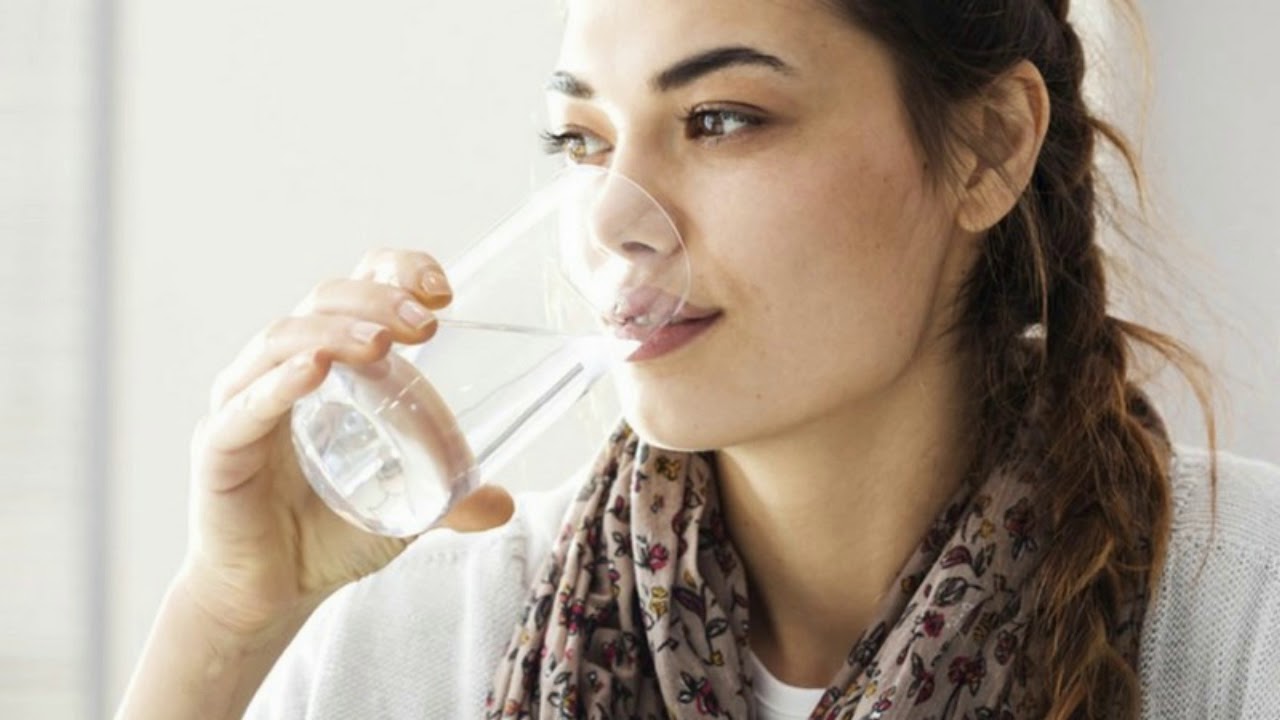 After experiencing the annoying symptoms of a sore throat or mild pain in your mouth, have you ever turned to a salt water mouth rinse for comfort? The use of salt for medicinal purposes dates far back to 1600 B.C. in Egypt, according to the Science Tribune. Although salt water rinses cannot replace proper dental hygiene practices such as brushing and flossing, it can be a positive addition to your oral routine when trying to relieve symptoms from a sore throat or gum sores for instance. In addition, the American Dental Association (ADA) recommends the use of a warm salt water rinse after dental extractions to help promote healing of the extraction sites. Rinsing with salt water after dental extractions can also help keep food particles out of the extraction site and lower the risk of developing an infection. Rinsing with salt water has been a cost-friendly, safe, and effective way to help alleviate symptoms of common oral conditions without irritating the oral tissues, as do some conventional mouthwashes that contain alcohol.
Some common uses for an oral salt water rinse include soothing the pain from sore throats, canker sores, respiratory infections, and allergies. According to the American Cancer Society (ACS), saltwater rinses can help lower the risk of infections, especially for individuals undergoing chemotherapy or radiation therapy. In addition, a study published in International Journal of Preventive Medicine in 2013 found that those who gargled with salt water were less likely to have upper respiratory infections.
Does salt water reduce oral bacteria?
According to Medical News Today, salt water can kill some, but not all, oral bacteria and help bring some bacteria to the surface of the gums by temporarily creating a less acidic environment in your mouth. This harms bacteria, which tend to thrive in a more acidic environment, which is harmful to your oral health and can lead to tooth decay.
How do you make a salt water mouth rinse?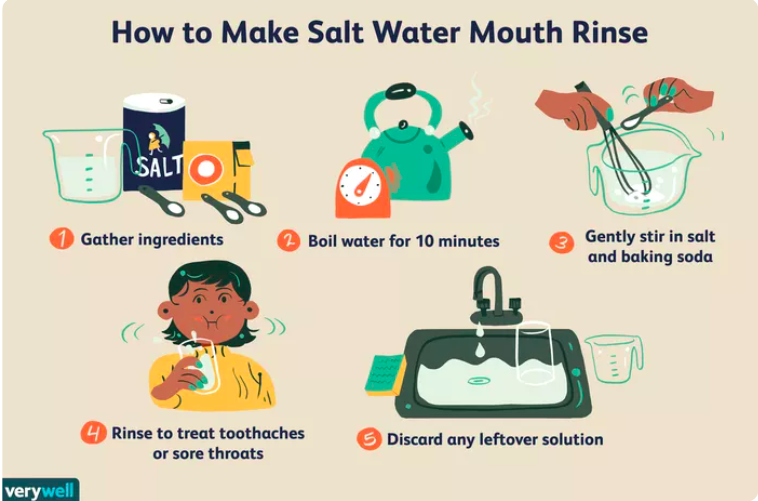 The ADA recommends mixing half of a teaspoon (tsp) of salt with 8 ounces of warm water until combined. Another recipe according to the ACS involves combining 1 qt water, 1 tsp salt, and 1 tsp baking soda.
When rinsing with salt water, gargle the solution around the back of the throat and rinse around your gums and teeth for approximately 30 seconds, then spit the solution out. Rinsing with salt water can be done several times a day. However, if used over a long period of time over time, an oral salt solution may negatively affect the tooth enamel, leading to tooth decay.
If instructed to use the salt water rinse by your dental professional, be sure to follow your instructions given. If you have high blood pressure (hypertension), it is best to discuss with your dentist before using salt water rinses.
This pandemic has impacted us all, but our community is indeed all stronger together. Our team at WDG always has your safety and health as our top priority, and we have implemented additional safety measures and equipment to help prevent the transmission of all infections, including COVID-19. Wellesley Dental Group has completely reopened since June 8th, 2020 for all dental procedures and cleanings! Thank you for entrusting your health and dental care to us at Wellesley Dental Group.
Feel free to contact Drs. Ali & Ali and the caring team at Wellesley Dental Group if you have any thoughts or concerns; they will be happy to answer your questions! Contact us today at 781-237-9071 or smile@wellesleydentalgroup.com to set up an appointment.
Your little ones and teens are welcome to visit our pediatric dentist, Dr. Derek, and Dr. Emad is happy to help with your TMJ and orthodontic needs. For wisdom teeth extractions or any other oral surgery needs, Dr. Stephens would love to help, and our gum-specialist Dr. Singh can help with your gum-related concerns.