September 23rd, 2020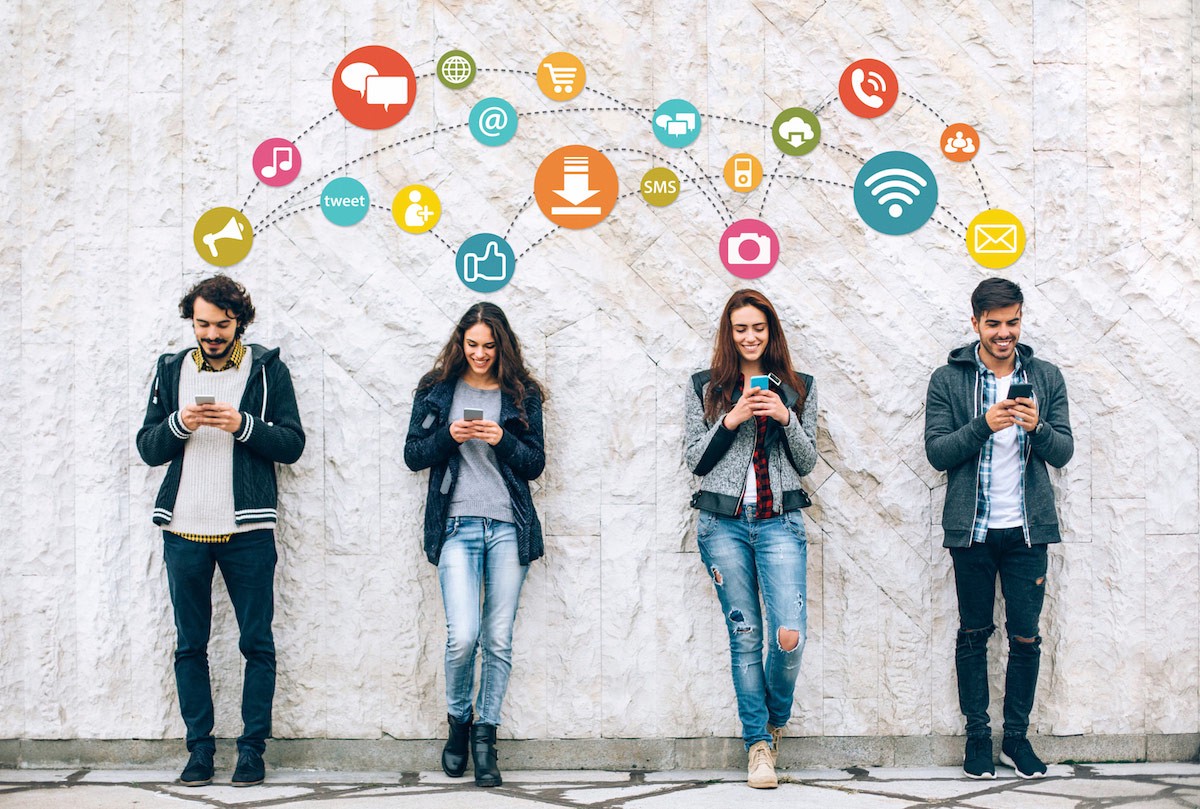 Among the teen and young adult crowd, you may have been hearing about the recently popular app named TikTok. TikTok is a social media outlet that allows individuals to create and share short videos with the world. Many videos often are watched by thousands of people across the globe. But, as with all social media, there are certain potential dangers and exposure to harmful trends that can impact people, especially when targeted toward younger populations.
Dangerous trends even impact the dental world, particularly most recently on TikTok as people have showcased themselves filing their teeth down using nail files to make them look aligned. This dangerous trend has caught the attention of dentists and health professionals across the world, who are warning about the harm this can cause.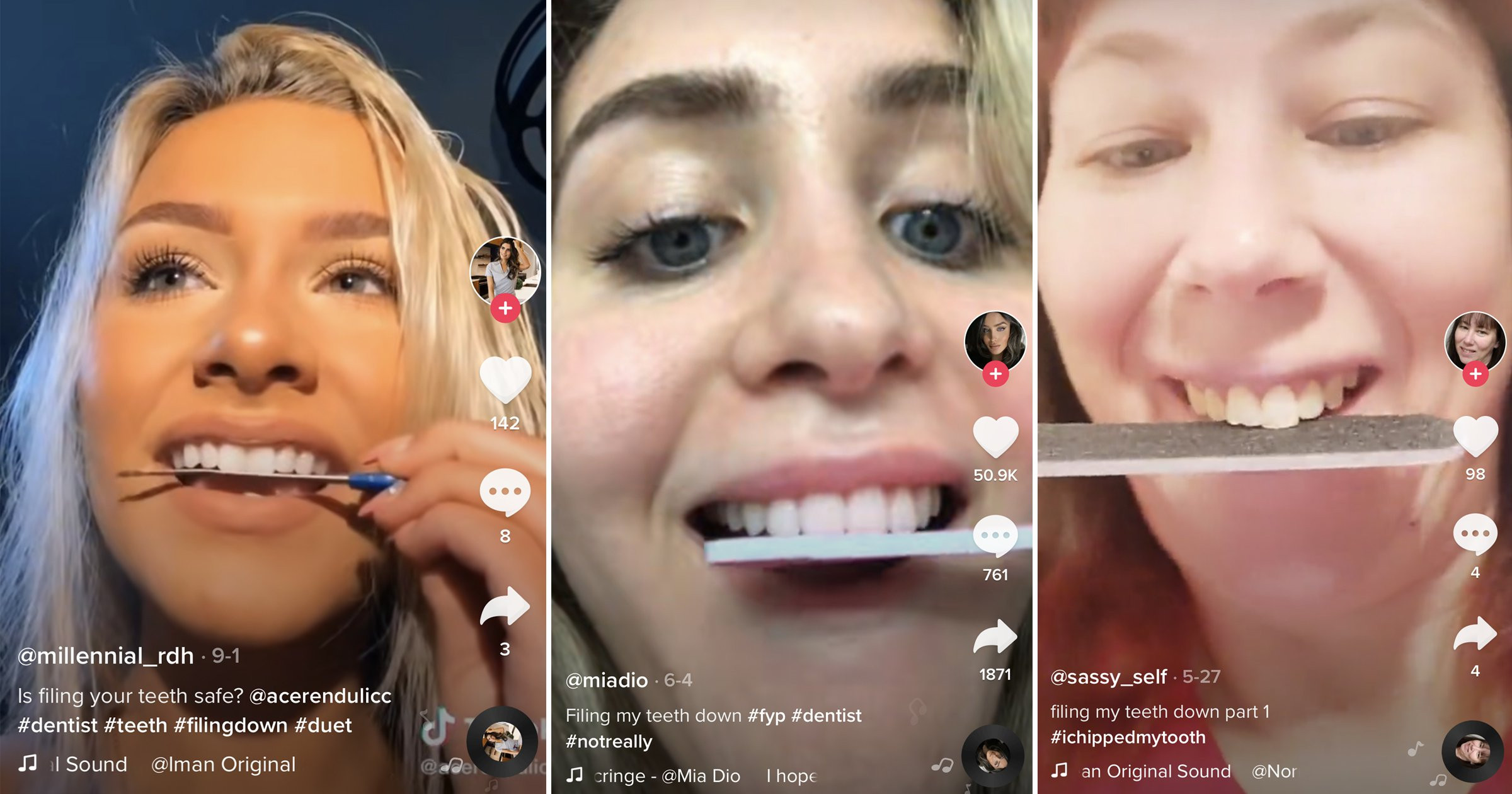 The outer surface of your tooth is composed of tooth enamel, which helps to keep your teeth strong to allow you to chew and enjoy your daily meals. Tooth enamel also adds a layer of protection around the sensitive inner layers of teeth, including the dentin, pulp, and blood vessels/nerves from the acids and bacterial plaque when exposed to foods. What's really important to note is that once your enamel is destroyed, your body cannot replace or regenerate new tooth enamel, so it's important to help make it last a lifetime! Individuals who are filing down their teeth are consequently causing irreversible damage, and increasing their risk of increased sensitivity and pain, tooth fracture, infection, and other dental issues that could develop later on. Filing your teeth can even change the way your teeth fit together (your bite/occlusion). Not to mention, you may add the need the for extensive (and expensive!) additional treatment to help repair the damage caused from this trend, including dental crowns or fillings for instance.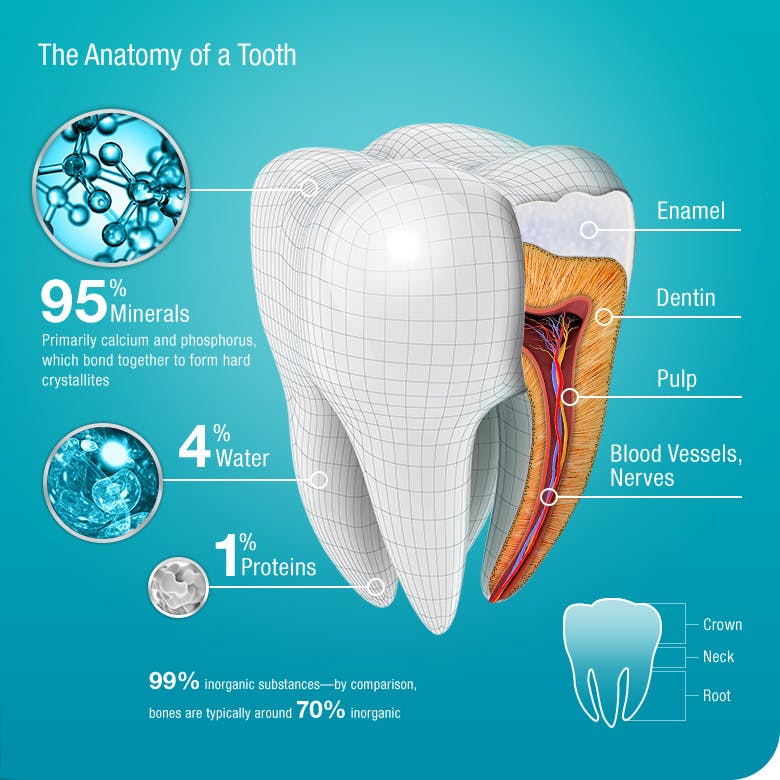 If you are concerned about the esthetics of your teeth, it is important to get evaluated by a dental professional who will help properly examine, diagnose, and recommend treatment options to help make sure that your smile is healthy and beautiful.
Unfortunately, another detrimental trend impacting oral health on TikTok has also made headlines, which involved individuals advertising dangerous methods to whiten teeth. Some TikTok users recommended applying 3% hydrogen peroxide to whiten their teeth using cotton swabs as a cheaper alternative to professional whitening procedures. The trend increased as over 15 million viewers watched the original video. However, dental professionals once again warned about this extremely harmful trend, which can cause irreversible damage. Waterpik spokesperson and dentist, Chris Strandburg, mentioned, "Prolonged bleaching with these high concentrations of hydrogen peroxide, especially when used multiple days in a row, can lead to highly irritated gums and sensitive teeth… significant bleaching can increase tooth sensitivity permanently with long term use." Tooth whitening without the supervision of a professional dentist can lead to severe damage to your gums and tooth enamel. It is important to be careful in reviewing recommendations on social media. If you're interested in brightening your smile, there are safe and effective whitening options available for in-office applications, along with at-home products supplied by dental professionals, and over-the-counter whiteners, which are approved by the American Dental Association (ADA).  Here at WDG we offer in-office teeth whitening with Philips Zoom, which is safe, simple, pain-free, and one of the fastest ways to improve the beauty of your smile.
This pandemic has impacted us all, but our community is indeed all stronger together. Our team at WDG always has your safety and health as our top priority, and we have implemented additional safety measures and equipment to help prevent the transmission of all infections, including COVID-19. Wellesley Dental Group has completely reopened since June 8th, 2020 for all dental procedures and cleanings! Thank you for entrusting your health and dental care to us at Wellesley Dental Group.
Feel free to contact Drs. Ali & Ali and the caring team at Wellesley Dental Group if you have any thoughts or concerns; they will be happy to answer your questions! Contact us today at 781-237-9071 or smile@wellesleydentalgroup.com to set up an appointment.
Your little ones and teens are welcome to visit our pediatric dentist, Dr. Derek, and Dr. Emad is happy to help with your TMJ and orthodontic needs. For wisdom teeth extractions or any other oral surgery needs, Dr. Stephens would love to help, and our gum-specialist Dr. Singh can help with your gum-related concerns.
References:
https://metro.co.uk/2020/09/17/dentists-warn-against-filing-teeth-nail-files-tiktok-13285959/
https://www.miamiherald.com/news/nation-world/national/article245815230.html
https://www.health.com/condition/oral-health/tiktok-teeth-bleaching
https://www.dailymail.co.uk/femail/article-8714305/Leading-dentists-warn-extremely-harmful-TikTok-beauty-trend-cause-teeth-fall-out.html
https://www.pronamel.us/tooth-enamel/what-is-tooth-enamel/
https://www.ada.org/en/member-center/oral-health-topics/whitening