July 7th, 2021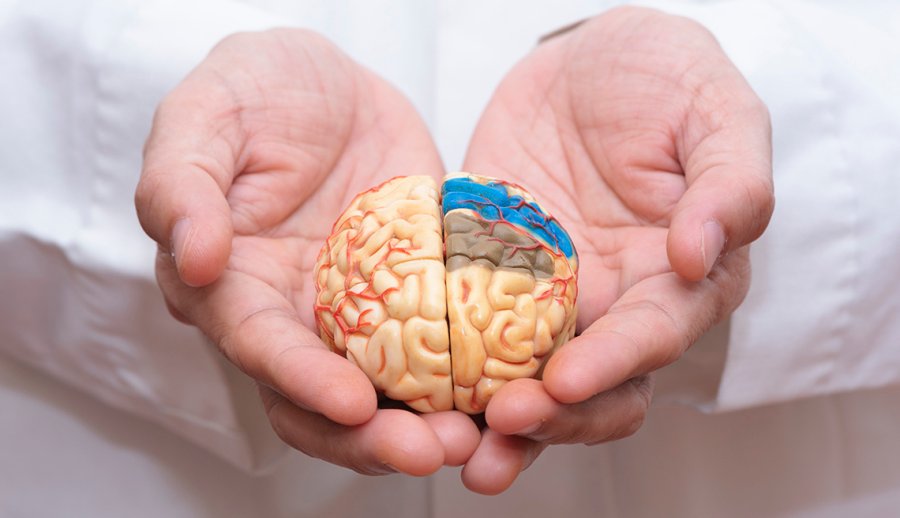 Just last month, nationwide awareness campaigns for Alzheimer's and Brain Awareness took place to shed light on this major public health issue. Alzheimer's disease is a common type of dementia that impacts the brain. Recently, researchers at the New York University (NYU) College of Dentistry and Weill Cornell Medicine found that older individuals with harmful oral bacteria associated with periodontal disease are more at risk for having an Alzheimer's disease biomarker, amyloid beta, present in their cerebrospinal fluid (CSF). Amyloid beta is a protein that forms plaques within the brain and is noted to be the first protein present as Alzheimer's disease develops. The researchers found that individuals with amyloid beta had more harmful oral bacteria and less beneficial bacteria present in their oral cavity. Another protein that is present in individuals with Alzheimer's disease is tau, which is found to clump together in nerve cells. However, the tau protein was not found in this study to be linked to harmful oral bacteria.
Periodontal disease, a severe form of gum disease, impacts approximately 70% of adults over the age of 65 years, as reported by the Centers for Disease Control and Prevention (CDC). When your gums are infected, bad bacteria can begin to create pockets within your gums that host more bacteria and damage the bone surrounding your teeth. This can eventually result in tooth loss along with many other oral health issues. In addition, the bacteria influence inflammation, which can affect not just your mouth but the rest of your body systemically.
More research is needed to be done regarding this complex disease and its association to periodontal disease. Senior author Mony J. de Leon stated, "the present study adds support to the understanding that proinflammatory diseases disrupt the clearance of amyloid from the brain, as retention of amyloid in the brain can be estimated from CSF levels,"
The researchers of this study determined the harmful oral bacteria to be Prevotella, Porphyromonas, and Fretibacterium. Whereas, the healthy oral bacteria included Corynebacterium, Actinomyces, and Capnocytophaga. The researchers believe that the presence of healthy bacteria and less inflammation in the oral cavity may help protect against developing Alzheimer's disease. They are interested in future research to test if improving gum health by reducing plaque build-up and harmful bacteria will help protect against Alzheimer's disease.
Check out these quick facts about Alzheimer's disease from the Alzheimer's Association: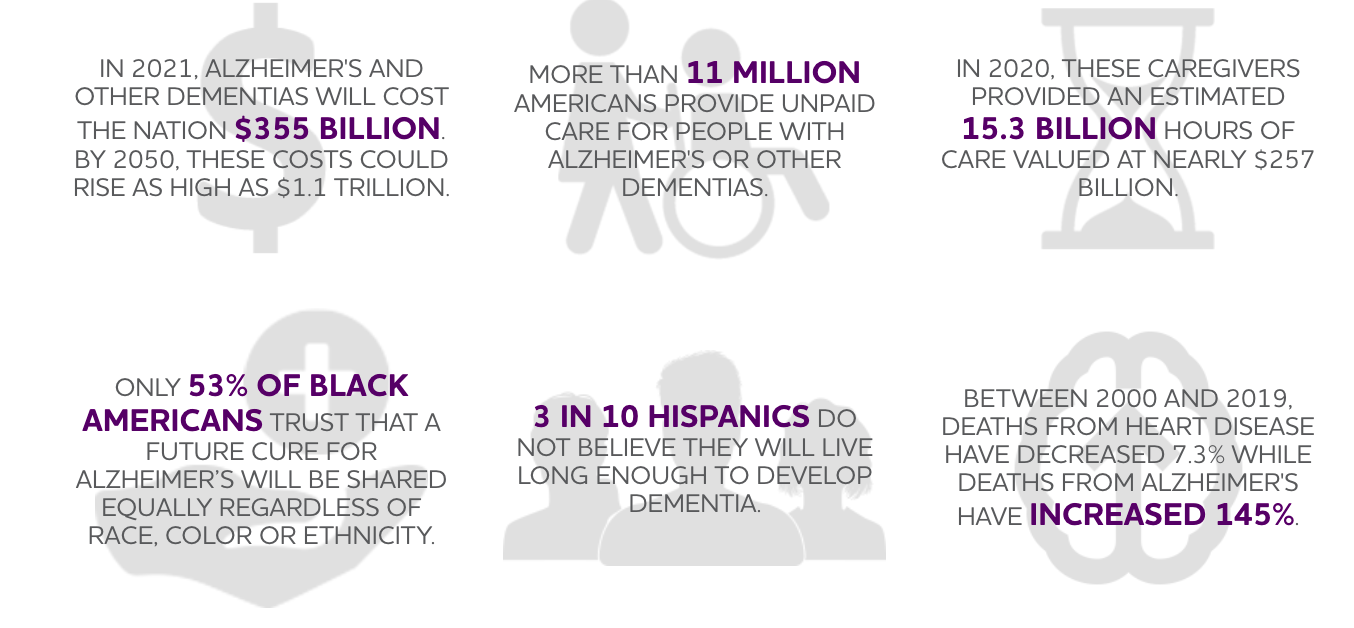 This pandemic has impacted us all, but our community is indeed all stronger together. Our team at WDG always has your safety and health as our top priority, and we have implemented additional safety measures and equipment to help prevent the transmission of all infections, including COVID-19. Wellesley Dental Group has completely reopened since June 8th, 2020 for all dental procedures and cleanings! Thank you for entrusting your health and dental care to us at Wellesley Dental Group.
Feel free to contact Drs. Ali & Ali and the caring team at Wellesley Dental Group if you have any thoughts or concerns; they will be happy to answer your questions! Contact us today at 781-237-9071 or smile@wellesleydentalgroup.com to set up an appointment.
Your little ones and teens are welcome to visit our pediatric dentist, Dr. Bahar Houshman and Dr. Marisa Reason is happy to help with your TMJ and orthodontic needs. For wisdom teeth extractions or any other oral surgery needs, Dr. Reisman would love to help, and our gum-specialist Dr. Singh can help with your gum-related concerns.
References:
https://act.alz.org/site/Donation2?df_id=32112&32112.donation=form1&utm_source=google&utm_medium=paidsearch&utm_campaign=google_giving&set.custom.wt=giving&gclid=CjwKCAjww-CGBhALEiwAQzWxOmBPlwCaakm3ybowHLB1zV3MGX5bR0ZlVN0sShkR772_wAhDt5WXrRoCa5YQAvD_BwE
https://engage.healthtrustjobs.com/june-is-alzheimers-brain-awareness-month
https://www.alz.org/alzheimer_s_dementia
https://www.dentistrytoday.com/news/industrynews/item/8113-gum-bacteria-imbalance-linked-to-alzheimer-s-disease-biomarker
https://www.google.com/url?sa=i&url=https%3A%2F%2Fwww.aarp.org%2Fhealth%2Fdementia%2Finfo-2018%2Falzheimers-what-we-know.html&psig=AOvVaw1gCp9_qLzp0XExJVkgXtyS&ust=1625772585309000&source=images&cd=vfe&ved=0CAoQjRxqFwoTCODA24DZ0fECFQAAAAAdAAAAABAD
https://www.google.com/url?sa=i&url=https%3A%2F%2Fengage.healthtrustjobs.com%2Fjune-is-alzheimers-brain-awareness-month&psig=AOvVaw1U_a8-C6iv629VpEIQXdRD&ust=1624925544123000&source=images&cd=vfe&ved=0CAoQjRxqFwoTCNiLq7GHufECFQAAAAAdAAAAABAD
https://www.google.com/url?sa=i&url=https%3A%2F%2Fspringhillhomecare.com%2Falzheimers-and-brain-awareness-month%2F&psig=AOvVaw1U_a8-C6iv629VpEIQXdRD&ust=1624925544123000&source=images&cd=vfe&ved=0CAoQjRxqFwoTCNiLq7GHufECFQAAAAAdAAAAABAR