February 6th, 2021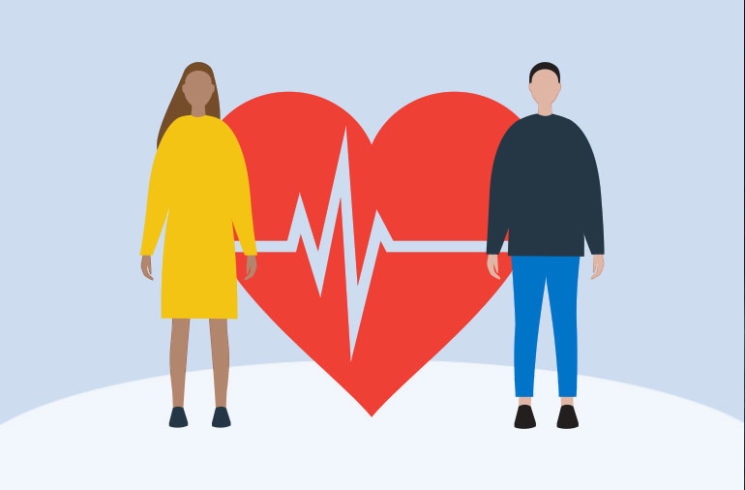 February is a month that is near and dear to many of our hearts as it marks American Heart Month, which sheds light on the dangers of heart disease. This year marks the 57th consecutive American Heart Month. Heart disease, also known as cardiovascular disease, is the #1 cause of death in the United States causing about 1 in 4 deaths, according to the Centers for Disease Control and Prevention (CDC). Heart disease encompasses many types of heart problems. Coronary artery disease (CAD), which can cause a heart attack, is the most common type of heart disease in America.
Heart disease is often referred to as the "silent killer" because it often goes undiagnosed until a person experiences chest pain, chest palpitations, or shortness of breath for instance and the person experiences a heart attack, heart arrhythmias, or heart failure.
Take a look at some of the symptoms, according to the AHA: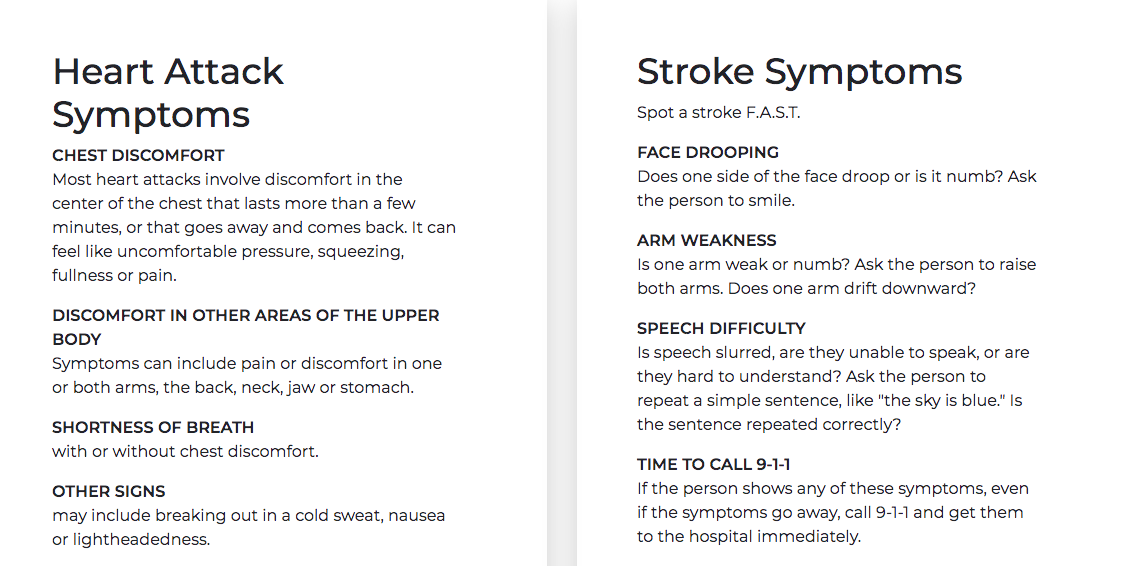 Heart disease can impact anyone. According to the AHA's Heart Disease and Stroke Statistics – 2021, approximately 18.6 million people across the globe died of heart disease in 2019, which is a 17.1% increase over the past 10 years. In addition, approximately 523.2 million cases of cardiovascular disease were reported in 2019, which also represents an increase of 26.6% over 10 years.
Dating back to history, President Lyndon B. Johnson, who had himself experienced heart attacks, was the first to issue a proclamation in 1964 that declared February as American Heart Month. Since then, U.S. President's continue this legacy. Check out this year's Proclamation on American Heart Month issued by President Joseph R. Biden Jr., here.
All month the American Heart Association (AHA) will be hosting exciting virtual experiences on relevant topics relating to heart disease each week. For example, the video "Heart to Heart: Why Losing One Woman Is Too Many" campaign will discuss how 1 in 3 women are diagnosed with heart disease each year. During this important month the AHA and other organizations emphasize the importance of heart health and continued research and efforts to help end this tremendous health threat!
Heart health is even more important as we battle against the COVID-19 pandemic, as the virus can have a negative impact on the heart and vascular system, as recent research shows according to the AHA. The AHA has also created the motto, "Don't Die of Doubt," which is a national awareness campaign reminding individuals that even as we conquer COVID-19 and there are concerns about visiting hospitals due to the presence of patients with coronavirus, hospitals are the safest place to go when you are experiencing symptoms. We also need to be conscious of our lifestyle decisions during this time of staying at home, as risk factors for heart disease include unhealthy behaviors including poor dietary habits, excessive alcohol consumption, and limited physical activity for example.
All in all, heart disease in many instances can be prevented with healthy lifestyle choices. According to the CDC, high blood pressure, high blood cholesterol, and smoking are top risk factors for heart disease. Shockingly, 47% of Americans according to the CDC have at least one of these risk factors. Other risk factors can include diabetes and obesity.
This pandemic has impacted us all, but our community is indeed all stronger together. Our team at WDG always has your safety and health as our top priority, and we have implemented additional safety measures and equipment to help prevent the transmission of all infections, including COVID-19. Wellesley Dental Group has completely reopened since June 8th, 2020 for all dental procedures and cleanings! Thank you for entrusting your health and dental care to us at Wellesley Dental Group.
Feel free to contact Drs. Ali & Ali and the caring team at Wellesley Dental Group if you have any thoughts or concerns; they will be happy to answer your questions! Contact us today at 781-237-9071 or smile@wellesleydentalgroup.com to set up an appointment.
Your little ones and teens are welcome to visit our pediatric dentist, Dr. Derek, and Dr. Emad is happy to help with your TMJ and orthodontic needs. For wisdom teeth extractions or any other oral surgery needs, Dr. Stephens would love to help, and our gum-specialist Dr. Singh can help with your gum-related concerns.
References:
https://www.heart.org/en/about-us/heart-attack-and-stroke-symptoms
https://www.cdc.gov/heartdisease/about.htm
https://www.heart.org/en/around-the-aha/february-is-american-heart-month
https://www.whitehouse.gov/briefing-room/presidential-actions/2021/02/03/proclamation-on-american-heart-month-2021/#:~:text=NOW%2C%20THEREFORE%2C%20I%2C%20JOSEPH,Day%20on%20February%205%2C%202021.
https://www.google.com/url?sa=i&url=https%3A%2F%2Fagrilifetoday.tamu.edu%2F2021%2F02%2F01%2Ffebruary-ideal-month-to-focus-on-the-heart%2F&psig=AOvVaw3k1yOhgjxMumS-DAp6K0KY&ust=1612713316611000&source=images&cd=vfe&ved=0CAIQjRxqFwoTCOji3b3P1e4CFQAAAAAdAAAAABAE