December 25th, 2019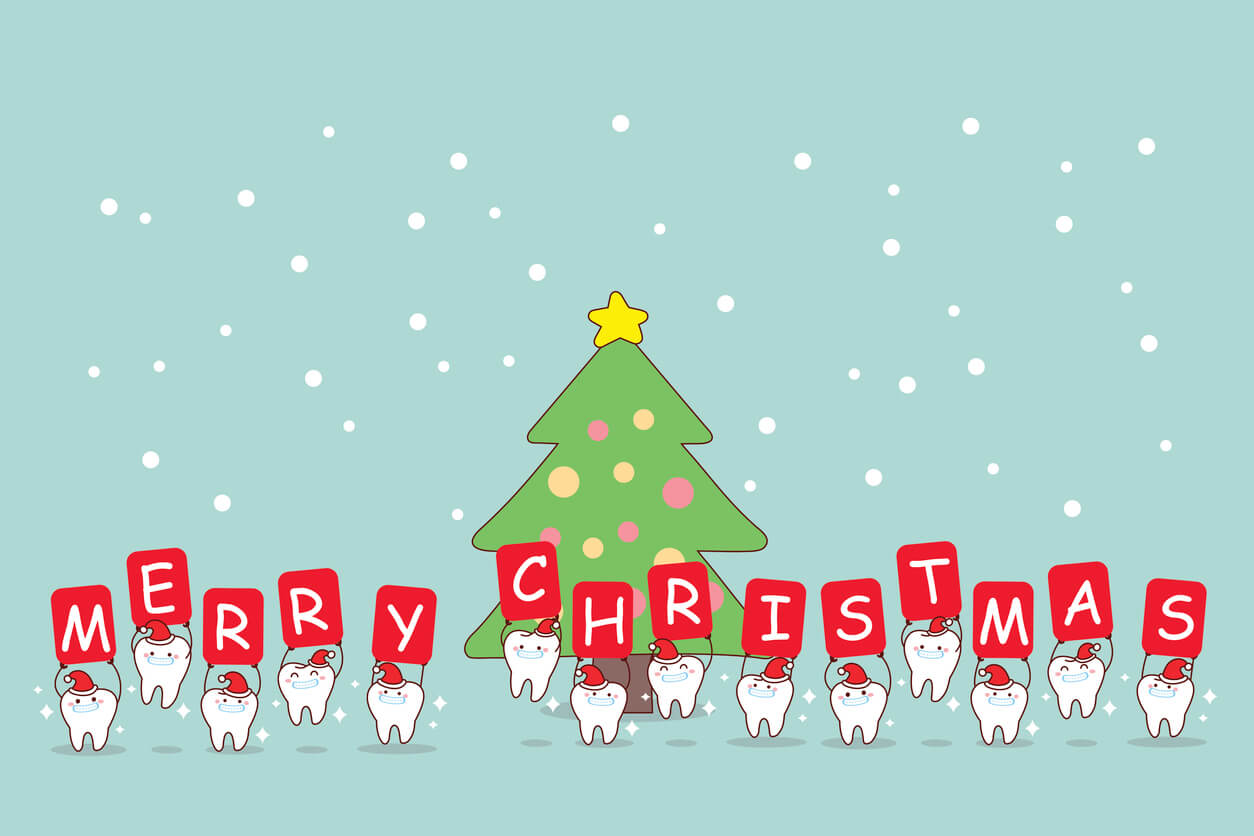 Our team at WDG wishes you and your family a Merry Christmas and Happy Holidays! As the smell of home cooked meals, holiday treats, and Christmas trees fill the air, we hope that you are surrounded by loved ones during this holiday season. One of the songs you may hear during this seasons is, "All I Want for Christmas is My Two Front Teeth." This classic Christmas song was written by Donald Yetter Gardner in 1944. Many children may be losing their "baby teeth," also known as primary teeth, and preparing for their permanent teeth to come in. Children will develop 20 primary teeth, typically all by the age of three. The important fact is that a lifetime of good oral health begins with primary teeth. The primary teeth help guide the permanent teeth into their correct position, and are necessary for the development of the mouth and facial muscles. Even though primary teeth are destined to come out before the permanent teeth come, their health is still extremely important. If primary teeth become decayed or damaged, the permanent teeth under them can also become negatively impacted. Be sure to encourage your child to develop good oral hygiene habits, even during the Holiday season!
This song is also a great reminder that your Holiday dental care is important to prevent problems with your teeth during the holidays. Some treats that you may want to beware of during this Holiday season include candy canes, sour candies, and sticky candies. These sugary treats often get stuck in your teeth and are full of sugars that bacteria feed off of, which can lead to cavities. Also, dried fruit contains a high amount of sugars and should be avoided. As far as beverages go during the Holidays, carbonated drinks such as Coca-Cola and other sodas should be ditched this Holiday season and replaced with water! This also goes for alcoholic beverages, as they are often high in sugar and can even lead to tooth staining, such as with red wine. Not to mention, avoid chewing ice as this can cause your tooth enamel to fracture or wear down. The same concept applies when chewing hard food items, such as nuts. Also, avoid using your teeth as tools during this holiday season. Opening presents or even bottles with your teeth can lead to cracked tooth enamel and other dental problems.
The Holiday vacation is no reason to take a break from your teeth. Be sure to keep up with your brushing and flossing. Remember, prevention is better than treatment! Make sure your dental check-ups are scheduled for the new year.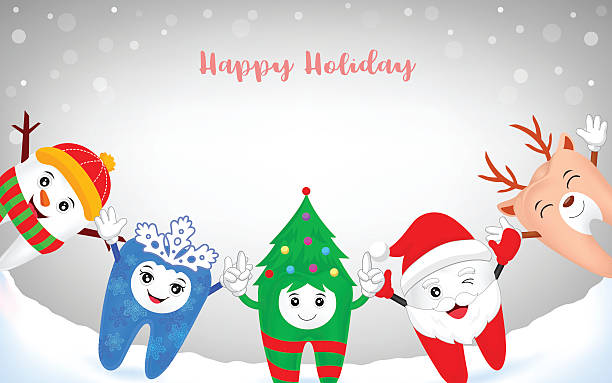 Feel free to contact Drs. Ali & Ali and the caring team at Wellesley Dental Group if you have any thoughts or concerns; they will be happy to answer your questions! Contact us today at 781-237-9071 or smile@wellesleydentalgroup.com to set up an appointment.
Your little ones and teens are welcome to visit our pediatric dentist, Dr. Derek, and Dr. Emad is happy to help with your TMJ and orthodontic needs. For wisdom teeth extractions or any other oral surgery needs, Dr. Stephens would love to help, and our gum-specialist Dr. Singh can help with your gum-related concerns.
References: