November 18th, 2019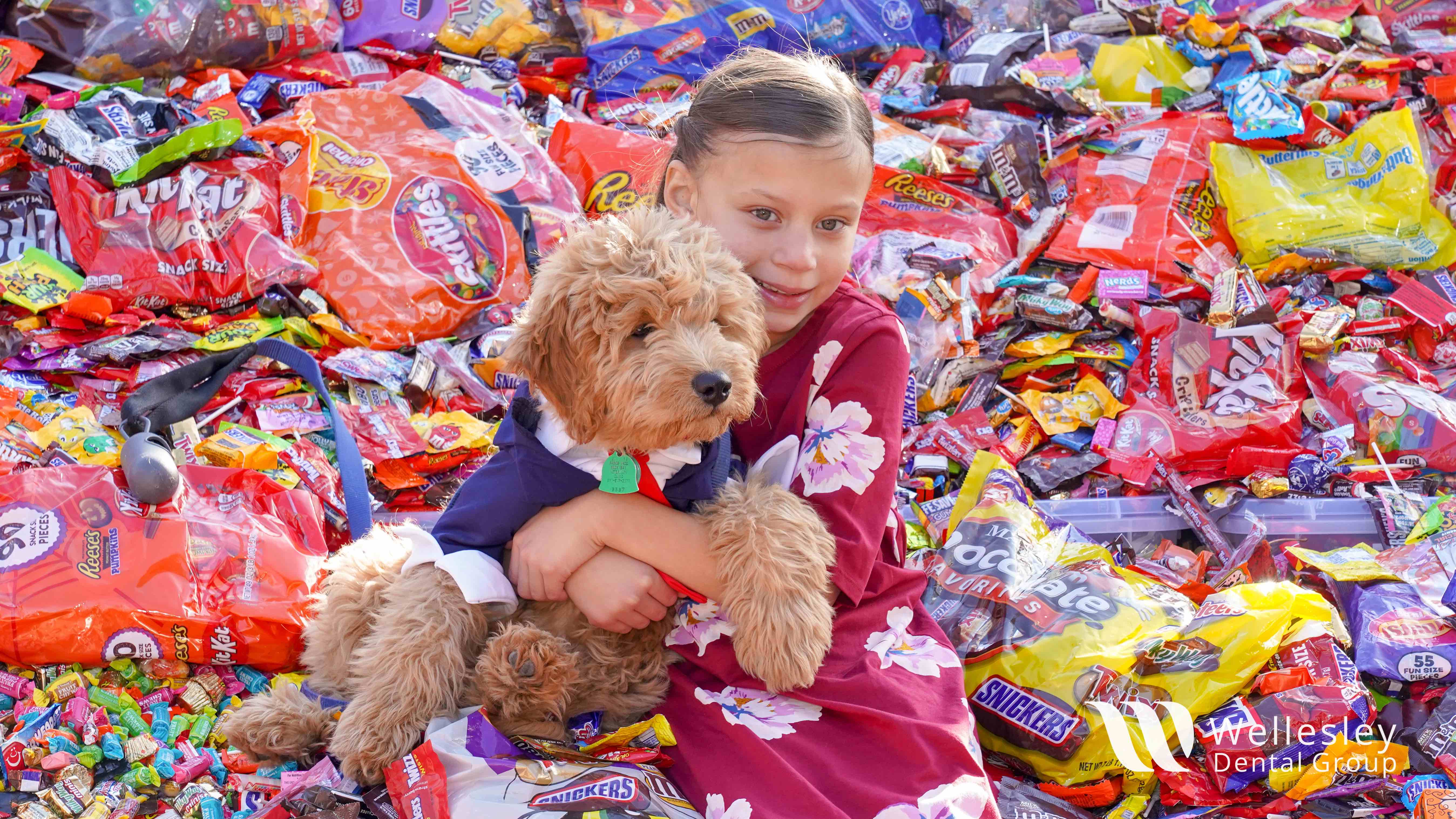 Just because Halloween is over, doesn't mean the sweetness has to end! The past couple of weeks, we hosted our 12th Annual Candy Drive at Wellesley Dental Group-- the largest one in size and scope to date! This year we had a record number of 17,000 students across 52 schools and 15 towns in the MetroWest and Greater Boston area participate. Together, our community collected 13,237 pounds of Halloween candy-- beating the 2018 all-time high of 12,000 pounds! That's about 6,500 pounds of sugar. This candy is assembled into care packages for the US troops overseas with the help CarePacks, a local non-profit organization. The candy, along with sweet handwritten cards and oral hygiene supplies, will be sure to put a smile on the faces of the troops -- just in time for the approaching holiday season. We could not have done this without YOU!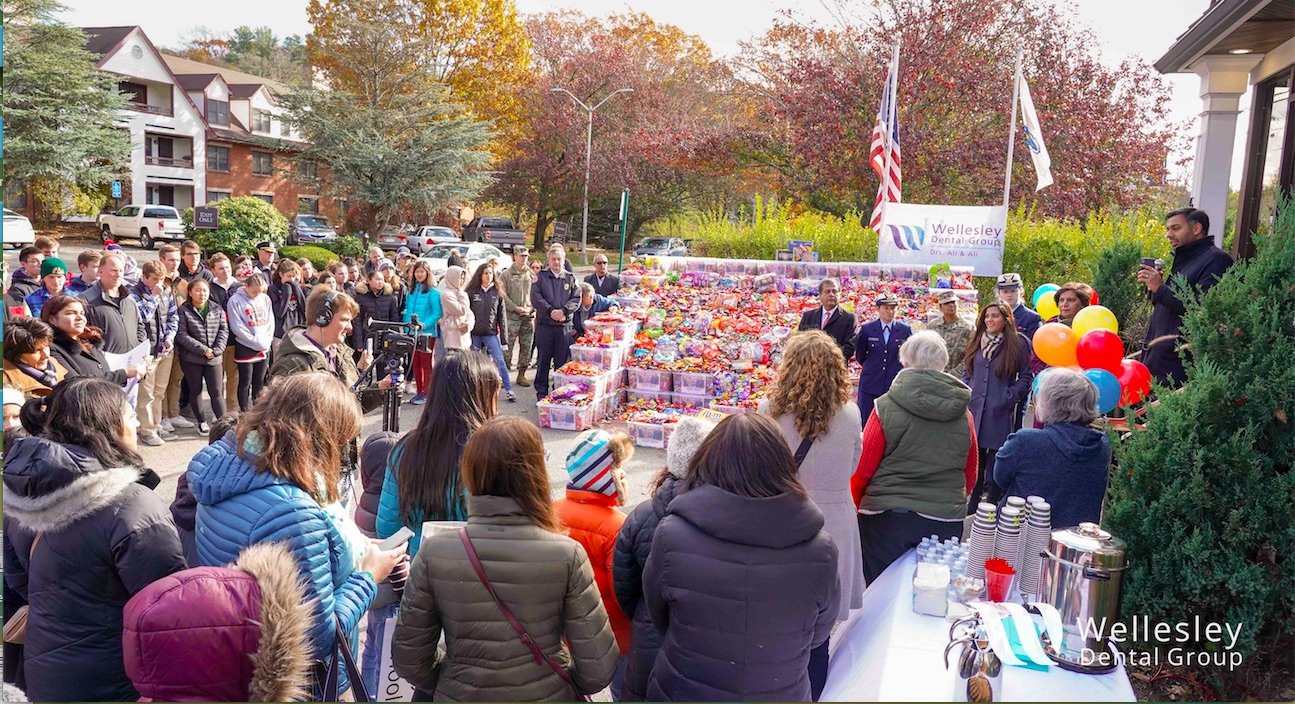 In celebration of the annual initiative, we had our community and press event on November 8th. The chilly November weather didn't stop members of the community from coming together to celebrate the monumental candy collection. The crowd enjoyed performances from Evan Lariviere and the Wellesley High School Keynotes, led by Dr. Kevin McDonald. Rick Bruce from CarePacks and Assistant Fire Chief Jeff Peterson from the Wellesley Fire Department also shared a few words thanking participants for their generosity towards our servicepeople. Also in attendance were representatives from the 51st Command Troop, West Suburban Veterans' District, U.S. Coastguard and Wellesley Police Department, not to mention all the local students of all ages!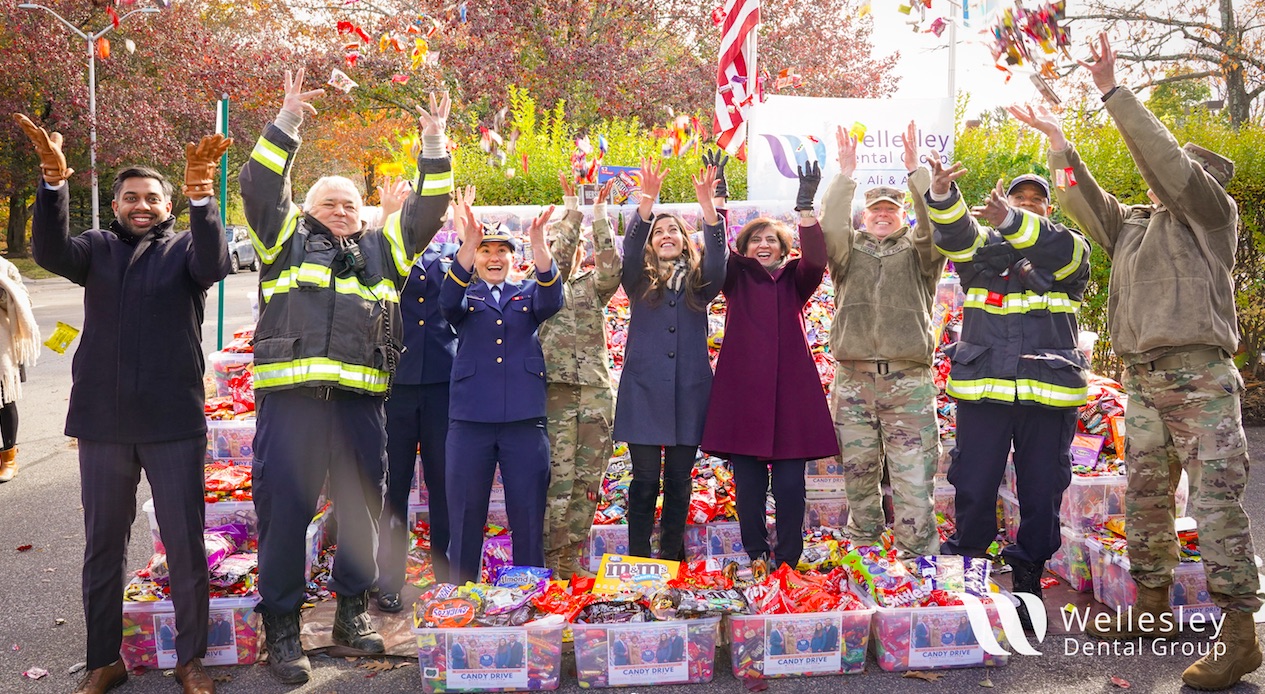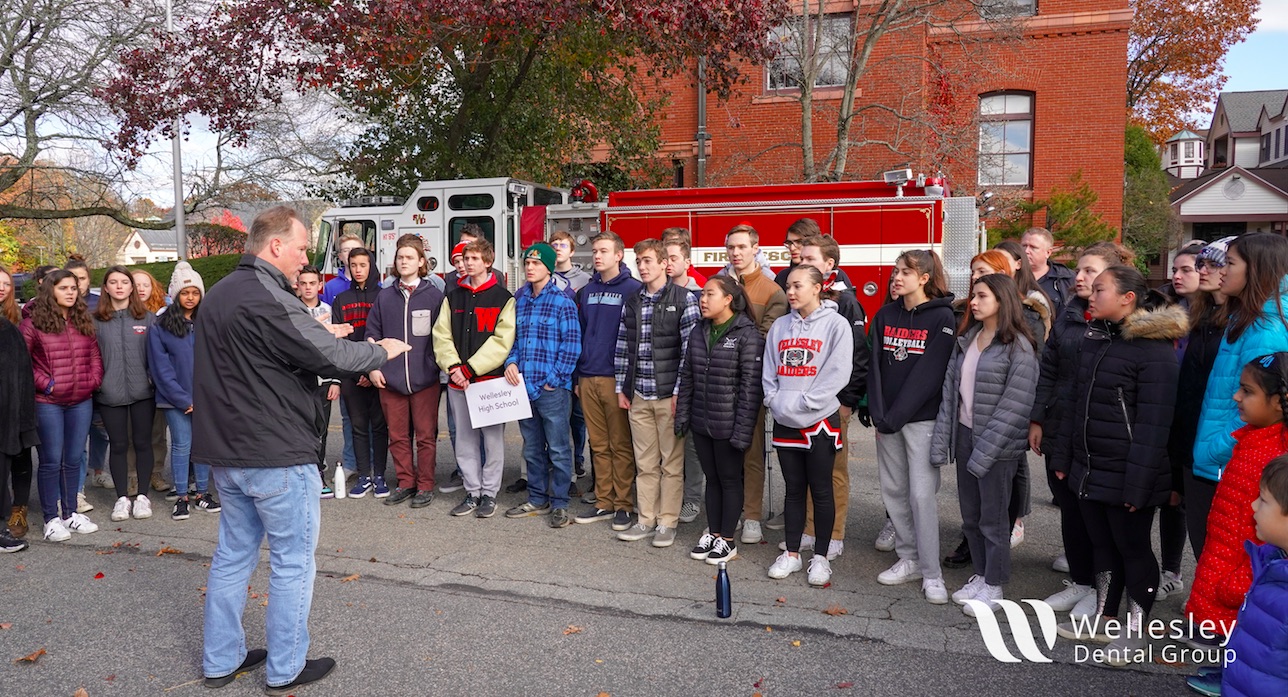 During the event, the grand prize of $1000 was awarded to Hardy Elementary School in Wellesley for raising the greatest amount of candy by weight per student. In second place was Fiske Elementary in Wellesley and in third place was Willard Elementary in Concord.
Every year, this candy drive draws the community together, and we unite over the generosity of our children, as they give up their prized Halloween candy to help our servicepeople enjoy a sweet taste from home.
We are grateful for all of the participants and organizations who made this event possible, Take a look at this years participating schools and organizations:
Council on Aging
Hills and Falls Nursery School
Preschool at Wellesley Schools
Wellesley College Pre-Dental Society
Wellesley Hills Junior Women's Club
For any questions or more information about the Wellesley Dental Group, please contact (781) 237-9071 or email candydrive@wellesleydentalgroup.com. Stay up to date with the Wellesley Dental Group by following @WellesleyDental on Twitter,  LinkedIn, Instagram, and Facebook.