September 10th, 2021

Feeling extra wise lately? Maybe your wisdom teeth are playing a role :) Wisdom teeth, also known as third molars, are the last adult teeth to come into the mouth typically between the ages of 17 to 25. Yet, sometimes these teeth may not appear in all individuals. In addition, some people may develop impacted wisdom teeth, in which the teeth do not come fully into the mouth.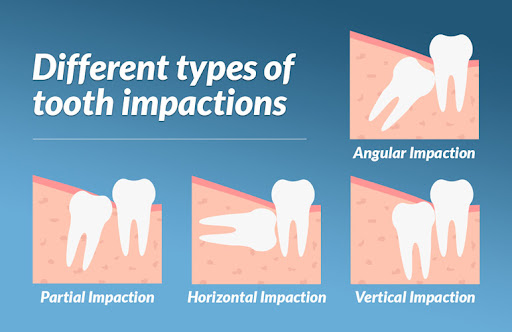 You may have heard a friend or loved one having to have their wisdom teeth removed. Wisdom teeth extraction is a relatively common dental procedure that may be indicated for individuals who have impacted wisdom teeth that are causing pain, tooth decay, damage to other teeth/the bone, infection, or need to be removed for orthodontic purposes to allow for more space in the jaws for instance.
A recent study has reported that extraction of wisdom teeth may improve taste function overtime. The study, conducted by researchers at the University of Pennsylvania School of Medicine found that participants of their study who had their wisdom teeth extracted had better tasting abilities 20 years after these teeth were removed. The study was published in the journal Chemical Senses. Lead author, Dr. Richard L. Doty, Director of the Smell and Taste Center at the University of Pennsylvania, stated "Prior studies have only pointed to adverse effects on taste after extraction and it has been generally believed that those effects dissipate over time...This new study shows us that taste function can actually slightly improve between the time patients have surgery and up to 20 years later. It's a surprising but fascinating finding that deserves further investigation to better understand why it's enhanced and what it may mean clinically."
They analyzed 1,255 patients via a chemosensory evaluation of sucrose, sodium chloride, citric acid, and caffeine at Penn's Smell and Taste Center. 891 of these patients had received third molar extractions and 364 had not.
Participants were asked whether the solutions they were given tasted sweet, salty, sour, or bitter. The individuals with wisdom teeth extractions had improved tastes than those without extractions, and women were found to have improved taste when compared to men (on average a 3-10 percent improvement in taste ability). The researchers suggest that these findings may be due to two potential factors. They note that damage to taste bud nerves that supply the front of the mouth with taste may restrict taste bud nerves in the back of the mouth following tooth extraction which might make the entire mouth more sensitive to taste. Also they report that peripheral nerve injury after tooth extraction may increase taste response.
This is the first study to report the positive effects of taste ability following wisdom teeth extraction. Thus, more research is needed to determine this relationship and the science behind these findings.
This pandemic has impacted us all, but our community is indeed all stronger together. Our team at WDG always has your safety and health as our top priority, and we have implemented additional safety measures and equipment to help prevent the transmission of all infections, including COVID-19. Wellesley Dental Group has completely reopened since June 8th, 2020 for all dental procedures and cleanings! Thank you for entrusting your health and dental care to us at Wellesley Dental Group.
Feel free to contact Drs. Ali & Ali and the caring team at Wellesley Dental Group if you have any thoughts or concerns; they will be happy to answer your questions! Contact us today at 781-237-9071 or smile@wellesleydentalgroup.com to set up an appointment.
Your little ones and teens are welcome to visit our pediatric dentist, Dr. Bahar Houshman and Dr. Marisa Reason is happy to help with your TMJ and orthodontic needs. For wisdom teeth extractions or any other oral surgery needs, Dr. Reisman would love to help, and our gum-specialist Dr. Singh can help with your gum-related concerns.
References:
https://www.sciencedaily.com/releases/2021/06/210628170521.htm
https://www.mayoclinic.org/tests-procedures/wisdom-tooth-extraction/about/pac-20395268
https://www.google.com/url?sa=i&url=https%3A%2F%2Fwww.dentalselect.com%2Fwisdom-teeth-remove-not-remove%2F&psig=AOvVaw2K96ZLlX4Mpuhlb6gbfAgZ&ust=1630945818672000&source=images&cd=vfe&ved=0CAsQjRxqFwoTCPDd8PSg6PICFQAAAAAdAAAAABAD
https://www.google.com/url?sa=i&url=http%3A%2F%2Fwww.arudhradentalcare.com%2Fimpacted-wisdom-tooth.html&psig=AOvVaw39zHAi6Vzb9ECygMfMZm9C&ust=1630946635647000&source=images&cd=vfe&ved=0CAsQjRxqFwoTCNDtge-j6PICFQAAAAAdAAAAABAE