September 10th, 2021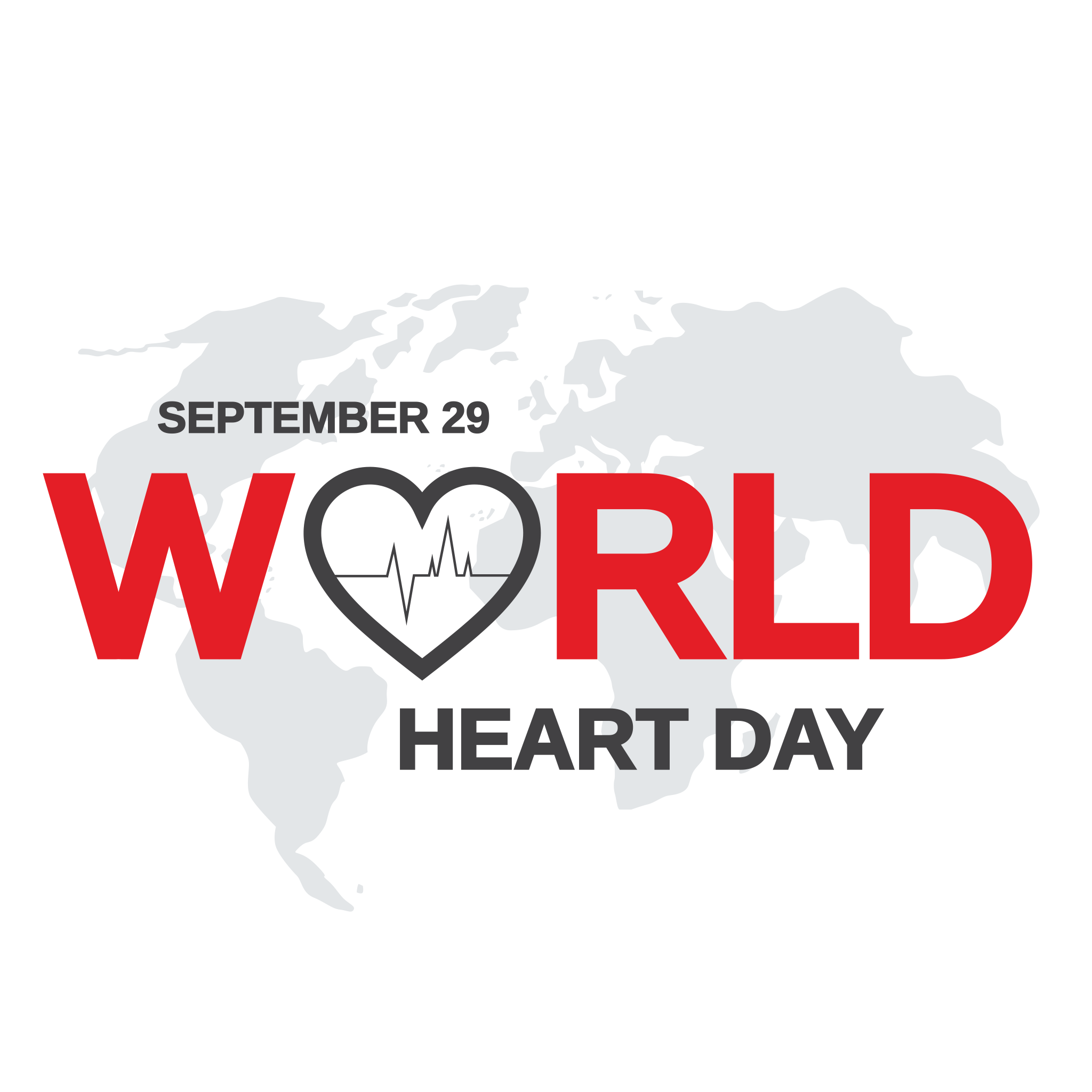 We all know how important the heart is, yet it can be easy to take our hearts for granted. We use our hearts to love and to live, and without a healthy heart the rest of our body cannot function properly.
Did you know, every 29th of September represents World Heart Day? Started by the World Heart Federation, World Heart Day is an important campaign that aims to connect and bring awareness to individuals and communities across the globe regarding cardiovascular diseases (CVD) like heart disease and stroke. This campaign also encourages and celebrates heart-healthy living across the world. This year's partners for World Heart Day include AstraZeneca, Boehringer Ingelheim and Lilly alliance, and Pfizer.
In May 2012, A main goal of world leaders set in 2012 has been to lower global death rates from non-communicable diseases like heart disease by 25% by 2025.Shockingly, cardiovascular disease is the world's top cause of death. Approximately 18.6 million lives are lost each year. In addition, according to the Centers for Disease Control and Prevention (CDC), one person dies every 36 seconds in the United States from cardiovascular disease. One of the goals of World Heart Day is to inform the public of prevention methods by controlling risk factors like tobacco use, poor diets, and lack of physical activity.
Grasping control of our heart health is especially necessary as we still fight against COVID-19, which can exacerbate the severity of infection with the virus. Heart disease can be caused by many factors, for instance, smoking, diabetes, high blood pressure, and obesity, just to name a few conditions. It's reported that there are approximately 520 million people living with CVD.
Since our body is one whole connected system, keeping your heart healthy also involves keeping your oral health in-check. Evidence-based research has suggested the possible link between a serious form of gum disease, periodontal disease, and heart disease. Although further research needs to be conducted to determine the exact relationship between the two diseases, we can be sure that practicing good oral hygiene is important for maintaining overall health.
This year's theme focuses on using the heart to connect individuals everywhere to heart health. 3 key pillars to focus on from the World Heart Federation include:



Check out these resources from the World Heart Federation to use and share with others.
This pandemic has impacted us all, but our community is indeed all stronger together. Our team at WDG always has your safety and health as our top priority, and we have implemented additional safety measures and equipment to help prevent the transmission of all infections, including COVID-19. Wellesley Dental Group has completely reopened since June 8th, 2020 for all dental procedures and cleanings! Thank you for entrusting your health and dental care to us at Wellesley Dental Group.
Feel free to contact Drs. Ali & Ali and the caring team at Wellesley Dental Group if you have any thoughts or concerns; they will be happy to answer your questions! Contact us today at 781-237-9071 or smile@wellesleydentalgroup.com to set up an appointment.
Your little ones and teens are welcome to visit our pediatric dentist, Dr. Bahar Houshman and Dr. Marisa Reason is happy to help with your TMJ and orthodontic needs. For wisdom teeth extractions or any other oral surgery needs, Dr. Reisman would love to help, and our gum-specialist Dr. Singh can help with your gum-related concerns.
References:
https://world-heart-federation.org/world-heart-day/about-whd/
https://my.clevelandclinic.org/health/articles/11264-oral-health--risk-for-cv-disease
https://www.cdc.gov/heartdisease/facts.htm
https://www.google.com/url?sa=i&url=https%3A%2F%2Fresyncproducts.com%2Fblogs%2Fresync-blog%2Fresync-your-heart-on-world-heart-day&psig=AOvVaw39Hj14QXsE4avkNSXGwa-1&ust=1630942267191000&source=images&cd=vfe&ved=0CAsQjRxqFwoTCLifgseT6PICFQAAAAAdAAAAABAI