October 5th, 2020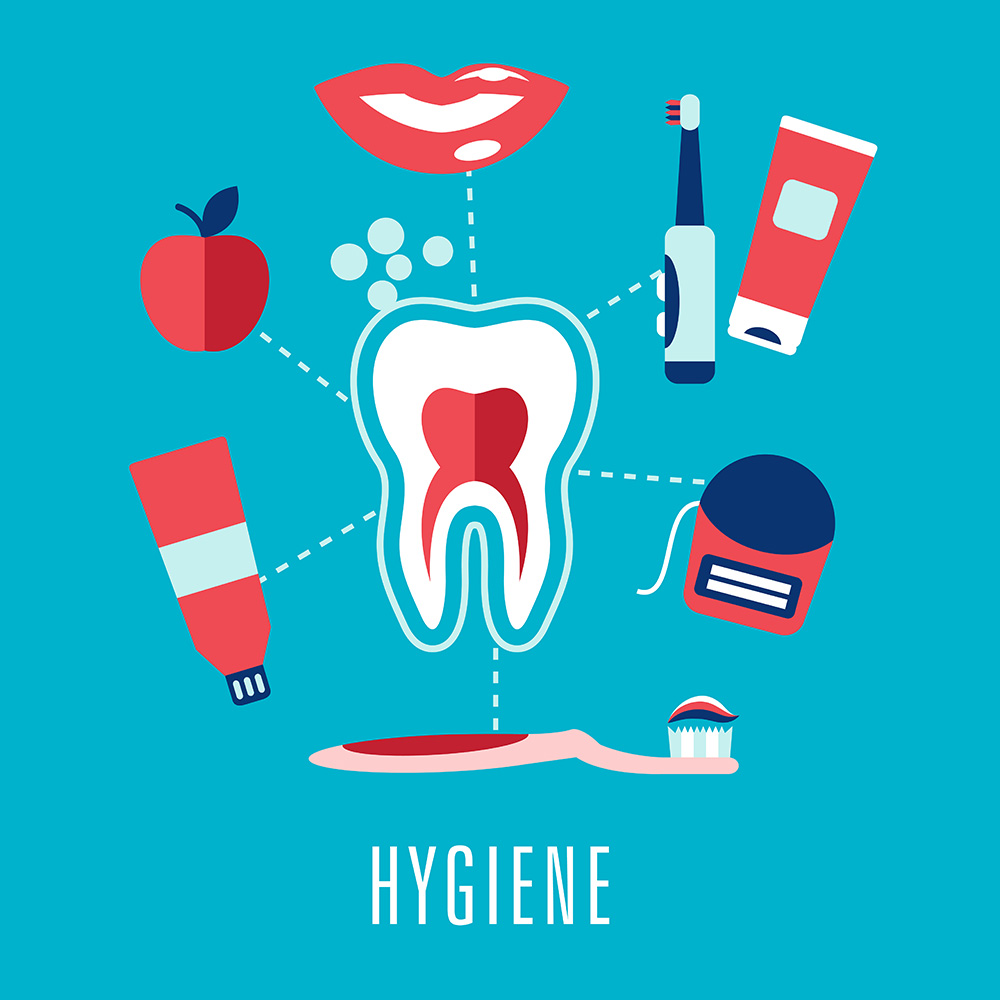 October marks National Dental Hygiene Month, which was initiated by the American Dental Hygienists' Association (ADHA) and Wrigley dating back to 2009. Even as we all battle through a global pandemic, the dental hygiene community remains grounded together and are remaining resilient as essential health care providers. As reported by the ADHA, their organization is the largest national organization, representing over 185,000 registered dental hygienists (RDHs) across the United States. Dental hygienists are a subgroup of oral health professionals, who help support you and you're your smile through providing educational and preventative clinical care. This national observance focuses on promoting the importance of keeping your mouth, teeth and gums healthy, and best of all is a celebration of all of the fabulous work dental hygienists perform!
This year the ADHA is collaborating with Colgate® Oral Pharmaceuticals, Inc. to celebrate the perseverance of dental hygienists throughout challenging times such as now. In this year's theme, the ADHA is encouraging dental hygienists to "show your face of courage," by submitting a photo on their website that shows how you handle your day at work, or even at home.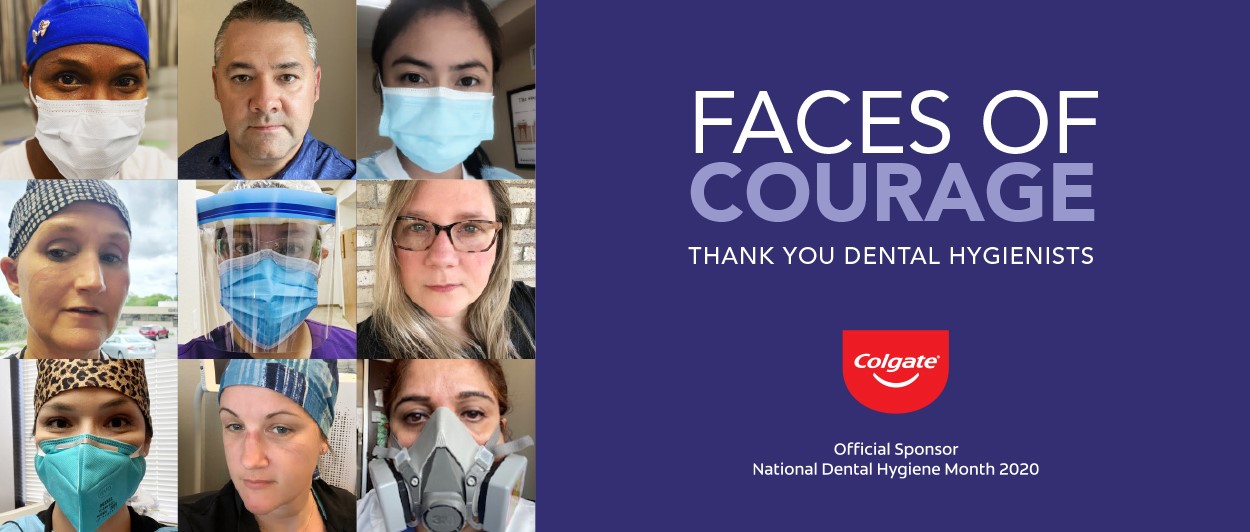 As you may know, making an investment in your oral health can go a long way in helping maintain your overall health. There are so many important reasons for making dental health a priority, as what's in your mouth can reveal a lot about what's going on in the rest of your body. Not only can taking care of your teeth improve common conditions like bad breath, cavities, and gum disease, it can also help discourage the development or worsening of certain medical conditions like diabetes, heart disease, stroke, and a plethora of other health issues. These discoveries continue to get stronger with increasing research on the connection between oral health and systemic diseases.
So, it's fair to say that the mouth is a very special place, with many biological systems working at play. For instance, saliva is one of the body's main defense mechanisms against bacteria and viruses that enter the mouth. Saliva is rich in specific proteins that can help weaken potentially harmful invaders. Certain conditions like dry mouth can lead to an increased risk for developing cavities, as the decreased amount of saliva can add to this phenomenon. But, saliva doesn't totally kill all of the invaders, which is why practicing oral health is particularly important to control the bacteria within your mouth from causing harm. Taking it easy on brushing and flossing can lead to a buildup of dental plaque, which bacteria thrive on and consequently produce acids that can break down your tooth enamel. This can also lead to an infection within the gums, known as gingivitis, which can progress to periodontal disease if untreated. Unfortunately, periodontal disease can lead to irreversible changes within the mouth, including bone loss and ultimately tooth loss. Plus, bacteria from the mouth can spark inflammation not only within the mouth, but also in other parts of your body through travel through the bloodstream, as shown in many research studies.
So, how can you maintain good oral health? To celebrate this month in style, be sure to:
Floss Every Day
Flossing can be easy to forget, but should be part of your daily routine! Brushing cannot remove all of the left over food particles and dental plaque within the spaces between your teeth, which is where floss comes to the rescue. This is particularly important as many cavities develop in those hard-to-reach areas as bacteria become comfortable in the crevices.
Brush Twice a Day for Two Minutes
Brushing your teeth twice a day for two minutes is a key component of oral hygiene. But, there's also a technique to it. Brushing effectively involves tilting your toothbrush at a 45 degree angle, which is angled toward the gum-line. Gently move your toothbrush in a back and forth motion, making sure the bristles are slightly underneath your gum-line (a spot where bacteria love to hide). Be careful not to brush aggressively, as this can lead to gum recession and cause other dental issues. Be sure not to miss a spot, and don't leave your tongue out of the equation. Bacteria and food reside on your tongue and need to be brushed away. Removing the odor-causing bacteria can also help freshen your breath. This can be done using a toothbrush or a tongue scraper.
Rinse with Mouthwash
Rinsing with mouthwash can help reinforce the hard work you put into flossing and brushing. It helps rinse away any remaining particles and can have additional oral health perks included in the ingredients. Aim for purchasing an anti-microbial mouth rinse with fluoride in the composition, which can help promote tooth remineralization and lower the risk of developing tooth decay. Aim to make rinsing with mouthwash a regular occurrence after you brush and floss. Plus, mouthwash can hep tackle bad breath.
It's also necessary to make your regular check-up appointments with your dentist and to avoid postponing treatment to help keep your pearly whites healthy.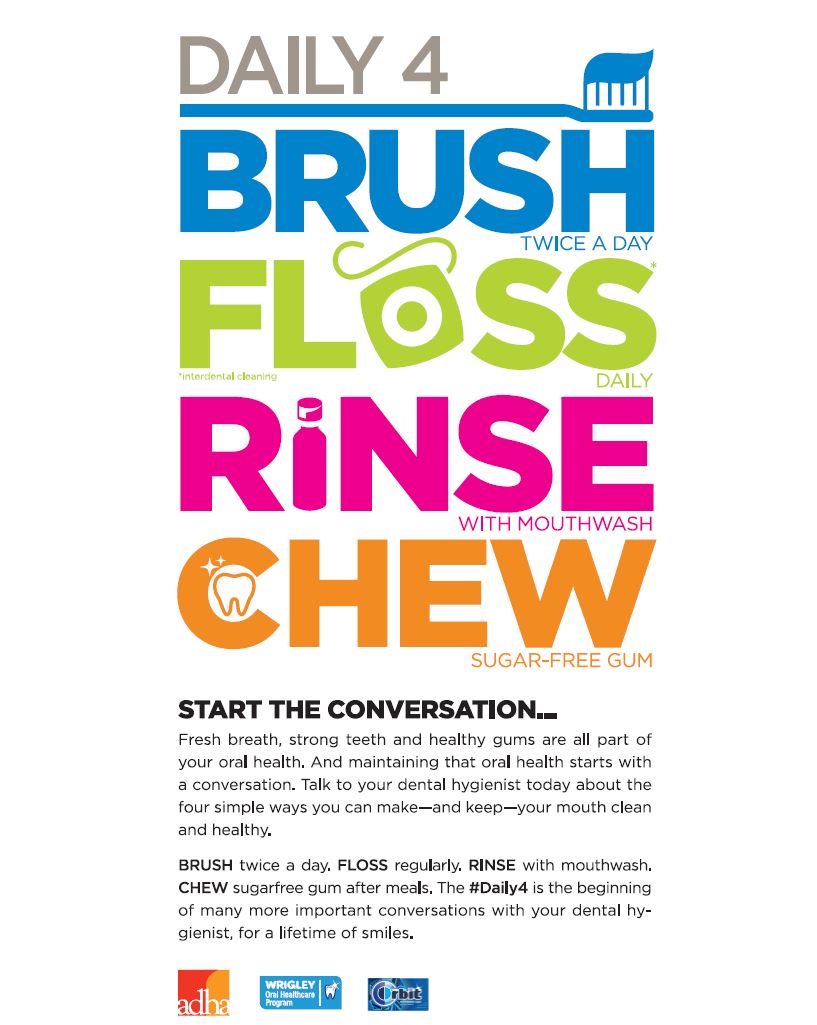 This pandemic has impacted us all, but our community is indeed all stronger together. Our team at WDG always has your safety and health as our top priority, and we have implemented additional safety measures and equipment to help prevent the transmission of all infections, including COVID-19. Wellesley Dental Group has completely reopened since June 8th, 2020 for all dental procedures and cleanings! Thank you for entrusting your health and dental care to us at Wellesley Dental Group.
Feel free to contact Drs. Ali & Ali and the caring team at Wellesley Dental Group if you have any thoughts or concerns; they will be happy to answer your questions! Contact us today at 781-237-9071 or smile@wellesleydentalgroup.com to set up an appointment.
Your little ones and teens are welcome to visit our pediatric dentist, Dr. Derek, and Dr. Emad is happy to help with your TMJ and orthodontic needs. For wisdom teeth extractions or any other oral surgery needs, Dr. Stephens would love to help, and our gum-specialist Dr. Singh can help with your gum-related concerns.
References:
https://nationaltoday.com/national-dental-hygiene-month/
https://www.colgateprofessional.com/education/patient-education/topics/systemic/why-a-healthy-mouth-is-good-for-your-body#:~:text=Good%20oral%20and%20dental%20hygiene,you%20ward%20off%20medical%20disorders.
https://www.adha.org/national-dental-hygiene-month
https://denverhighlandsdentist.com/wp-content/uploads/2018/08/Dental_Hygiene_9437.jpg
https://static1.squarespace.com/static/5952880320099e4af548b918/5a1f677cf9619aaae97f4388/5d89a532358ba566026565f6/1569891699719/1-OCT_NationalDentalHygieneMonth_2019-09-24.JPG?format=1500w