January 21st, 2021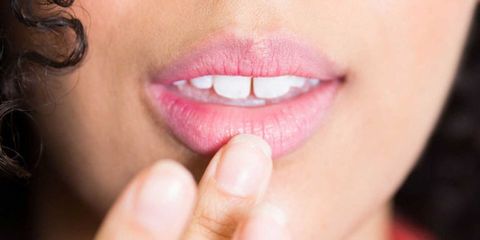 Dry or chapped lips can be a true mood killer, especially when you're trying to speak, eat, or smile! Chapped lips are extremely uncomfortable, and when they begin to peel it can be a real pain, both literally and figuratively.  Even so, dry lips also look painful. It's important to know how to care for your lips and keep them healthy and protected.
But what causes dry lips to occur? According to the Cleveland Clinic, the skin that makes up the lips are thin and can dry out 10 times quicker than the skin on other areas of the face. People may experience dry lips as a result of an allergic reaction, trauma, cold weather, frequent licking of the lips, smoking, mouth breathing, dehydration, certain medications, medical conditions (i.e. lupus) , ultraviolet rays from sun exposure, and nutritional deficiencies, for instance.
With dry lips also may come cracking at the corners of the mouth, known as angular cheilitis. The corners of the mouth can also become infected by bacteria. Individuals who suck their thumbs or those who wear poorly fitted dentures have an increased risk of developing angular cheilitis.
Signs of angular cheilitis can include:
Bleeding
Blisters
Cracks
Crust
Itchy
Painful
Red
Scaly
Swollen
Another form of cheilitis is actinic cheilitis, which is dry lips caused by excessive sun exposure.
Luckily, dry lips can be managed! Be sure to keep your lips protected in both cold and hot environments, as both cool windy weather and sun exposure on a hot summer day can be harsh on your lips. Try using a lip balm with sunscreen to help keep your lips moist. The American Academy of Dermatology also recommends using lip balms containing petroleum jelly to help keep the lips moist. Plus, if you notice the air in your home is dry, a humidifier can help add moisture to the air and help manage dry lips. Not to mention, staying hydrated with water is particularly necessary to keep your skin healthy. If you notice any lip dryness or irritation after using a new lip balm or face moisture, be cautious with use as it may be a sign of an allergic reaction.
Avoid licking your lips when they feel chapped at all costs, as this makes them drier than before. It's also important not to peel or bite your lips when they feel dry and flaky. If these tips and tricks don't seem to help, or if you notice your condition is severe, be sure to check with a dermatologist or doctor to help manage dry lips.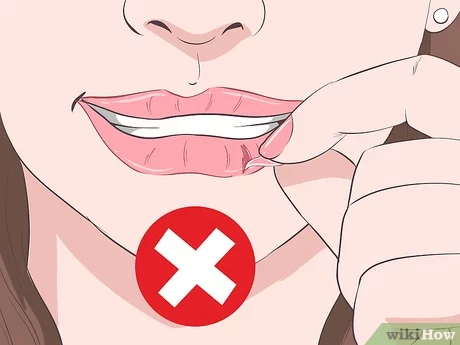 This pandemic has impacted us all, but our community is indeed all stronger together. Our team at WDG always has your safety and health as our top priority, and we have implemented additional safety measures and equipment to help prevent the transmission of all infections, including COVID-19. Wellesley Dental Group has completely reopened since June 8th, 2020 for all dental procedures and cleanings! Thank you for entrusting your health and dental care to us at Wellesley Dental Group.
Feel free to contact Drs. Ali & Ali and the caring team at Wellesley Dental Group if you have any thoughts or concerns; they will be happy to answer your questions! Contact us today at 781-237-9071 or smile@wellesleydentalgroup.com to set up an appointment.
Your little ones and teens are welcome to visit our pediatric dentist, Dr. Derek, and Dr. Emad is happy to help with your TMJ and orthodontic needs. For wisdom teeth extractions or any other oral surgery needs, Dr. Stephens would love to help, and our gum-specialist Dr. Singh can help with your gum-related concerns.
References:
https://www.webmd.com/oral-health/angular-cheilitis#1
https://www.colgate.com/en-us/oral-health/dry-mouth/waking-up-with-dry-mouth
https://health.clevelandclinic.org/6-tips-to-protect-your-lips-from-the-cold/
https://www.google.com/url?sa=i&url=https%3A%2F%2Fwww.goodhousekeeping.com%2Fbeauty%2Fanti-aging%2Ftips%2Fa16642%2Fdry-skin-relief%2F&psig=AOvVaw2q6L4bDOs8a569C9nqWpYX&ust=1611288398240000&source=images&cd=vfe&ved=0CAIQjRxqFwoTCKDjt5yTrO4CFQAAAAAdAAAAABAK
https://www.google.com/url?sa=i&url=https%3A%2F%2Fwww.wikihow.health%2FHelp-Chapped-Lips&psig=AOvVaw2q6L4bDOs8a569C9nqWpYX&ust=1611288398240000&source=images&cd=vfe&ved=0CAIQjRxqFwoTCKDjt5yTrO4CFQAAAAAdAAAAABAQ