March 11th, 2021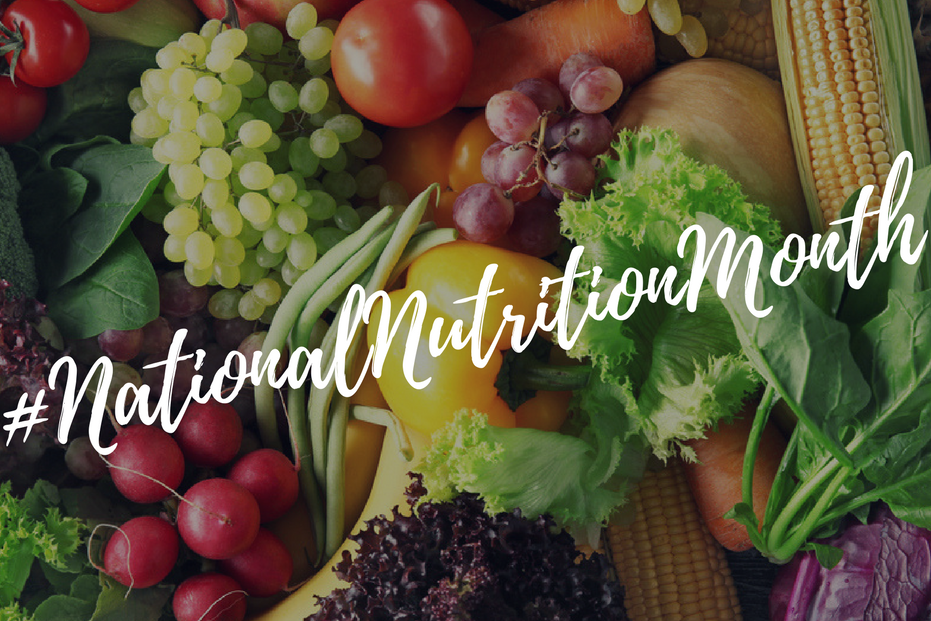 National Nutrition Month® is back and always an important topic of discussion as our diet significantly impacts our oral and overall health. This annual campaign each March put on by the Academy of Nutrition and Dietetics highlights knowledge about healthy food choices, the nutrition our body's need, and the importance of physical activity. It's important to note that there's no one single way to approach nutrition and health, as we all have individual shapes, sizes, and different taste preferences.
In 1973 the first National Nutrition Week campaign occurred with a presidential proclamation and a lot of media coverage, featuring the theme, Invest in Yourself—Buy Nutrition. This year's theme in 2021 is Personalize Your Plate, which emphasizes creating healthy meals to meet your specific cultural and personal food needs.
Plus, the second Wednesday of March is also recognized as Registered Dietitian Nutritionist Day, which celebrates the hard work of registered dietitian nutritionist (RDNs) around the world. There are tons of resources available as part of the campaign to help spread the message of good nutrition and positive lifestyle habits. For updates on virtual events/resources check out the National Nutrition Month® social media including Facebook and Twitter using #NationalNutritionMonth.
The Academy of Nutrition and Dietetics also has an online Find an Expert service which allows you to find registered dietitian nutritionists in your area. MyPlate is another great resource that allows you to see your plate organized by recommended nutrients, grains, protein-rich foods, fruits, vegetables, and low-fat or fat-free dairy.
One of the messages promoted is that proper nutrition is important at each stage of life. National spokesperson for the Academy of Nutrition and Dietetics in Philadelphia, Pa, and registered dietitian nutritionist (RDN), Colleen Tewksbury, stated "What works for you in your twenties won't necessarily work for you in your fifties. As you age and evolve, so do your health and nutrition needs. It's important to eat right for life." In your teens and 20's, it's important to build bone density by keeping your diet rich in foods and drinks containing calcium, including fat-free or low-fat dairy milk, yogurt, or calcium-fortified soy beverages. Non-dairy calcium can also be found in fortified cereals, beans, and some leafy greens, for instance. In your 20's to 30's, it's essential to help lower your risk of developing detrimental medical conditions like obesity, Type 2 diabetes and heart disease. Fiber, such as whole grains, legumes, fruits, vegetables, nuts and seeds should be included in your diet. Sources of folate, including beans, peas and dark-green leafy vegetables, and folic acid like breads, cereals and other grain products. Throughout life it is always important to exercise regularly and limit added sugars, salt and saturated fat.
Take a look at some healthy tips on how to shape your month, and each month thereafter: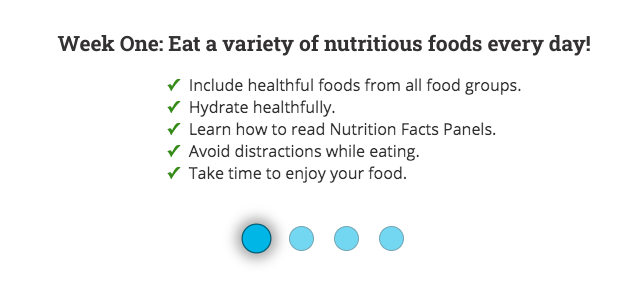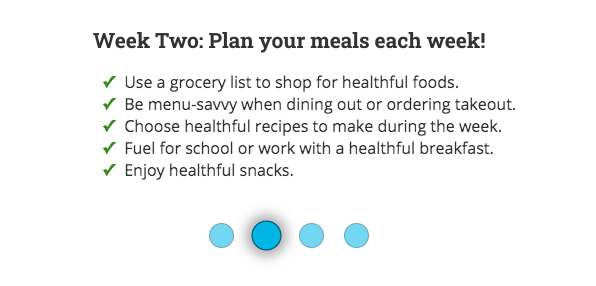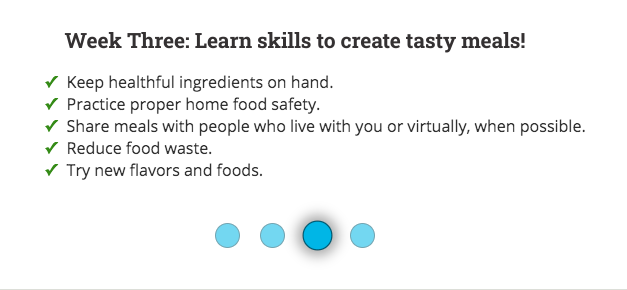 This pandemic has impacted us all, but our community is indeed all stronger together. Our team at WDG always has your safety and health as our top priority, and we have implemented additional safety measures and equipment to help prevent the transmission of all infections, including COVID-19. Wellesley Dental Group has completely reopened since June 8th, 2020 for all dental procedures and cleanings! Thank you for entrusting your health and dental care to us at Wellesley Dental Group.
Feel free to contact Drs. Ali & Ali and the caring team at Wellesley Dental Group if you have any thoughts or concerns; they will be happy to answer your questions! Contact us today at 781-237-9071 or smile@wellesleydentalgroup.com to set up an appointment.
Your little ones and teens are welcome to visit our pediatric dentist, Dr. Derek, and Dr. Emad is happy to help with your TMJ and orthodontic needs. For wisdom teeth extractions or any other oral surgery needs, Dr. Stephens would love to help, and our gum-specialist Dr. Singh can help with your gum-related concerns.
References:
https://www.eatright.org/food/resources/national-nutrition-month
https://www.newswise.com/articles/national-nutrition-month-2021-eat-right-for-life-stages
https://www.google.com/url?sa=i&url=https%3A%2F%2Fwell-concepts.com%2Fnational-nutrition-month-2018%2F&psig=AOvVaw3QmPo7ua5d5cgodmpnG3xX&ust=1615471026428000&source=images&cd=vfe&ved=0CAIQjRxqFwoTCPC0_4Hxpe8CFQAAAAAdAAAAABAJ
https://www.google.com/url?sa=i&url=https%3A%2F%2Fwww.eatrightutah.org%2Fblog%2F2020%2F02%2F25%2Fnational-nutrition-month-are-you-ready%2F&psig=AOvVaw3QmPo7ua5d5cgodmpnG3xX&ust=1615471026428000&source=images&cd=vfe&ved=0CAIQjRxqFwoTCPC0_4Hxpe8CFQAAAAAdAAAAABAQ