February 14th, 2015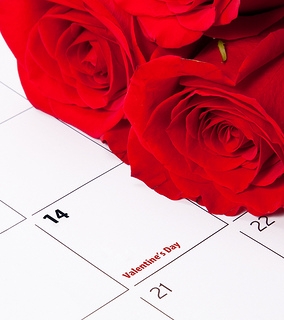 From roses to chocolates to hugs and kisses, Valentine's day is the perfect time to show affection and appreciation to your loved ones! Each year over $1 billion Valentine's cards and chocolates will be sent to loved ones. The tradition of giving chocolates on Valentine's day has been around for nearly 150 years! Make sure to practice good oral health habits as you receive sweet goodies today.
It's also a day of celebration filled with fun and romantic events all across the world. Whether you're spending the day with your secret admirer, friends, family, or significant other, there are plenty of love-filled events happening in the Greater Boston area!
Enter Our Photo Contest for a Chance to Win a $50 Gift Card for Cafe Mangal! 

Deadline: Saturday, February 14, 11:59pm

Our Annual Valentine's Day Competition back in action! Send us a picture of your loved one smiling and tell us what makes them smile to be entered in the draw!Message or tag us in your post on Facebook, Twitter, Google+, Instagram, or send us an email smile@wellesleydentalgroup.com.

The Brattle Theatre

February 13 - 23, show times vary

40 (theater and Algiers) and 52 (Burdick's) Brattle Street, Cambridge MA

Sit back and relax while watching the film of your choice at the Brattle Theatre in Cambridge! There are several films for you and your family to choose from and enjoy!

Chamber Orchestra of BostonFebruary 14, 7:30 PM

First Church, 66 Marlborough Street Boston's Back Bay

http://www.chamberorchestraofboston.org

Another great way to spend Valentine's day is with tango dancers Armando Orzuza, Nuria Martinez and the Chamber Orchestra of Boston at the program, "Valentine Tango."

Dining in the Dark

February 14 & 15, 6 p.m. - 9 p.m.

Hampshire House Boston

http://www.dininginthedark.com

Ever heard of eating blind folded? That's what this event is all about! This sensory adventure will have your sense of taste, touch, smell, and sound heightened!

Disney on IceFebruary 14th-22nd, show times vary

TD Garden100 Legends Way, Boston, MA 02114

Ever catch your child singing "Let it snow" by the recent Disney film Frozen? Disney on Ice is now presenting Frozen, the film that tells the story of a beautiful ice princess!

Works of Love, Jose Mateo Ballet Theatre

February, 6 – 22

Feb 14, 8 pm - 10 pm 

February 15,  4 pm - 6 pm

Feb 19, 8 pm - 10 pm

400 Harvard Street

Harvard Square

Cambridge , MA 02138

http://www.artsboston.org/event/detail/441667399/Works_of_Love

Spend the day with your valentine at José Mateo Ballet Theatre and experience a thrilling live ballet performance that explores human emotion and playfulness.

"In Love with Wine and Chocolate" Class and DinnerFebruary 14, 6:30pm-9:30pm

Boston Wine School, 1354 Commonwealth Ave, Allston

Spread the love with chocolate and wine along with a class and dinner at the Boston Wine School.

The ImprovBoston Dating Game

Saturday, February 14 at 7PM

40 Prospect St
Cambridge, MA 02139

http://www.improvboston.com/shows/vday

Have some laughs tonight at the ImprovBoston Dating Game, which combines audience voting with a couples dating game-style quiz. Tickets are $10-$12.

Ice Skating at Boston Common's Frog PondMonday, 10am to 4pm

Sunday to Thursday, 10am to 9pm

Friday and Saturday, 10am to 10pm

Boston, MA 02108

Enjoy the fresh outdoors ice skating with family and friends this Valentine's day!
Have a lovely and tooth-friendly Valentine's day!
Feel free to contact Drs. Ali & Ali and the caring team at Wellesley Dental Group if you have any thoughts or concerns; they will be happy to answer your questions! Contact us today at 781-237-9071 or smile@wellesleydentalgroup.com to set up an appointment and consultation.
Your little ones and teens are welcome to visit our pediatric dentist Dr. Kim or Dr.Pradhan. Dr. Emad is happy to help with your orthodontic needs. For wisdom teeth extractions or any other oral surgery needs Dr. Ghazi would be more than willing to help.
References:
http://www.boston-discovery-guide.com/valentines-day.html
http://www.boston.com/thingstodo/gallery/valentines_events?pg=14
http://www.massvacation.com/explore/holidays/valentines-day/
//blog.sesamehub.com/olson-mark/files/2015/02/wpid-holiday-valentines-day-2.jpg
http://ameritasinsight.com/individuals-families/dental/satisfy-your-valentines-day-sweet-tooth-but-remember-your-oral-health