October 16th, 2021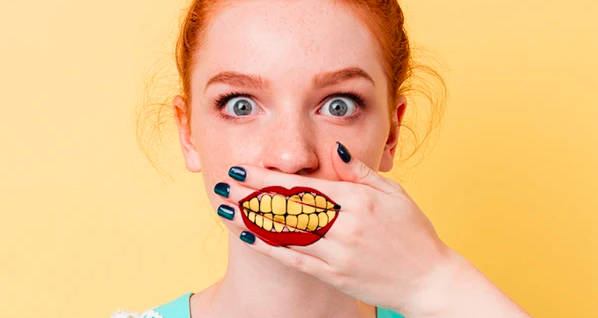 One of the first things people notice when they greet us is our smiles. Which is why many people aim for having sparking white teeth to dazzle others. Discolored teeth often can cause one to have less confidence in their smile and may even cause individuals not to smile as much. Wondering what may cause yellow teeth? Take a look at some of the common causes of yellow teeth here:
Genetics
Some things in life we cannot control, and that's particularly the case when genetics are involved. In some cases, the color of our teeth runs in the family. Tooth color including reddish brown, reddish yellow, gray and reddish gray could be passed down from family members.
Worn Down Teeth
Naturally with age or due to para-functional dental habits like tooth grinding and clenching can cause the outer layer of your teeth (dental enamel) to wear down and expose the layer underneath, the dentin. Dentin characteristically has a yellow/brownish color.
Acid Erosion
Foods and beverages like soda, coffee, and acidic candy for instance can also cause your tooth enamel to wear down and expose the dentin. In addition, these foods and beverages may even stain teeth.
Smoking
We all know the damage smoking can do to our bodies. Smoking can even leave our teeth a yellow/brown color by leaving surfaces stains on your teeth.
Foods and Beverages
Foods and beverages can also stain your teeth. For example, red wine, tea, coffee, pasta sauce, curry, berries, and many other good foods and drinks that we all love contain ingredients that tend to stain tooth enamel.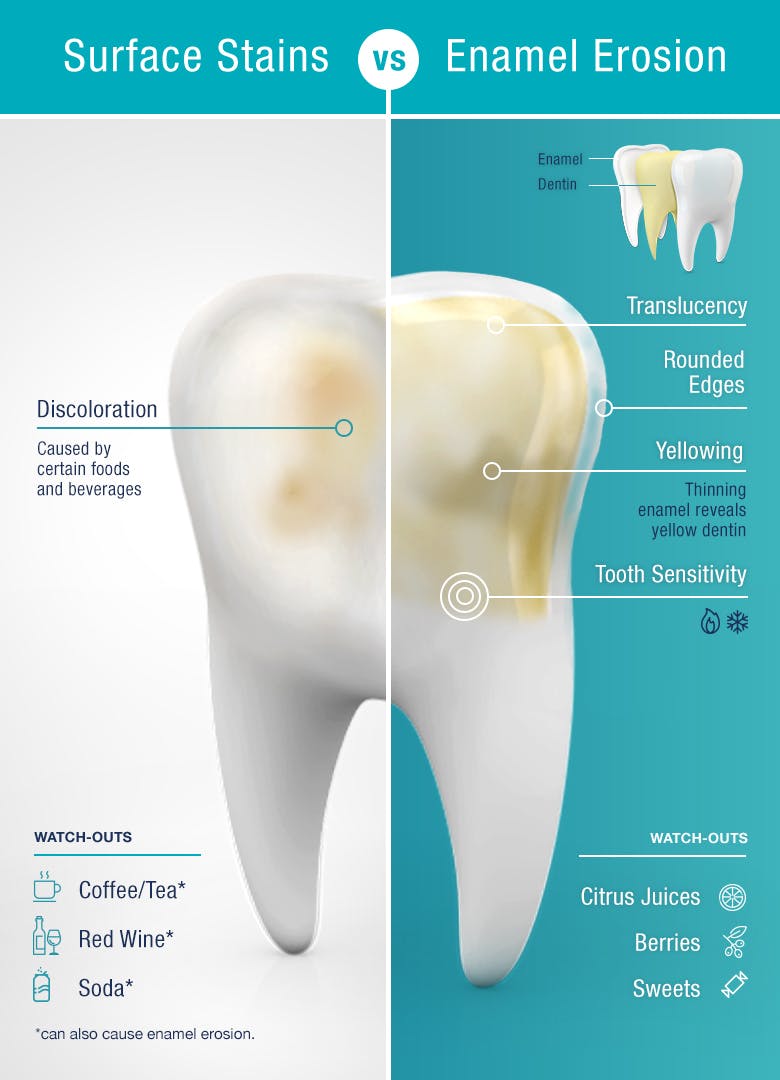 Certain Antibiotics
According to the National Institutes of Health, tetracycline antibiotics taken during the second half pregnancy or a child taking them during the development of their adult permanent teeth, may result in the child having permanently stained teeth. Typically dental restorations like crowns or veneers have to be used to cover the stains.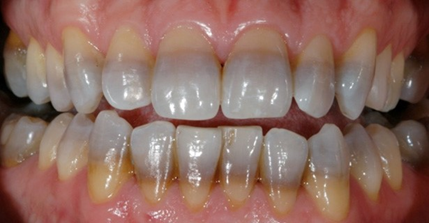 Fluorosis
Fluoride is one of the great public health achievements in the U.S. and can help prevent tooth decay. But, excess fluoride while permanent adult teeth are forming can cause yellow or brownish patches on the teeth called fluorosis.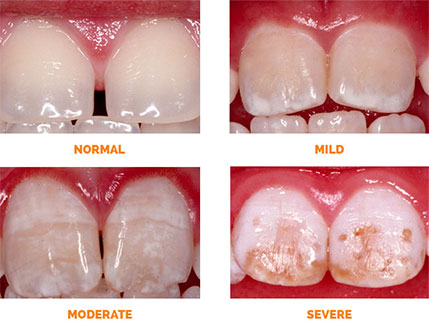 Trauma
Accidents happen, and when trauma occurs to a tooth it can cause the outside and even inside of the tooth to become affected. This can lead to the tooth becoming discolored and the need for dental treatment.
Looking into options to whiten your teeth? Speak with your dental professional to determine the cause and best treatment options to help your smile sparkle.
This pandemic has impacted us all, but our community is indeed all stronger together. Our team at WDG always has your safety and health as our top priority, and we have implemented additional safety measures and equipment to help prevent the transmission of all infections, including COVID-19. Wellesley Dental Group has completely reopened since June 8th, 2020 for all dental procedures and cleanings! Thank you for entrusting your health and dental care to us at Wellesley Dental Group.
Feel free to contact Drs. Ali & Ali and the caring team at Wellesley Dental Group if you have any thoughts or concerns; they will be happy to answer your questions! Contact us today at 781-237-9071 or smile@wellesleydentalgroup.com to set up an appointment.
Your little ones and teens are welcome to visit our pediatric dentist, Dr. Bahar Houshman and Dr. Marisa Reason is happy to help with your TMJ and orthodontic needs. For wisdom teeth extractions or any other oral surgery needs, Dr. Reisman would love to help, and our gum-specialist Dr. Singh can help with your gum-related concerns.
References:
https://www.colgate.com/en-us/oral-health/adult-oral-care/ten-causes-of-yellow-teeth-and-how-to-avoid-them
https://www.google.com/url?sa=i&url=https%3A%2F%2Fmadebyradius.com%2Fblogs%2Fgood-to-know%2Fwhy-our-teeth-turn-yellow&psig=AOvVaw3myO8MzDlY1UmpW-5_7Jub&ust=1634491114221000&source=images&cd=vfe&ved=0CAsQjRxqFwoTCLiM_Yi4z_MCFQAAAAAdAAAAABAE
https://www.google.com/url?sa=i&url=https%3A%2F%2Filikemyteeth.org%2Fwhat-is-fluorosis%2F&psig=AOvVaw3Ul29rWnj06ESwpSWJeCo0&ust=1634491815800000&source=images&cd=vfe&ved=0CAsQjRxqFwoTCMD0idm6z_MCFQAAAAAdAAAAABAK
https://www.google.com/url?sa=i&url=https%3A%2F%2Fwww.todaysrdh.com%2Ftooth-staining-awareness-of-oral-health-effects-of-tetracycline-and-minocycline%2F&psig=AOvVaw3zipJE2tSJJxa5AZBXkROR&ust=1634491877215000&source=images&cd=vfe&ved=0CAsQjRxqFwoTCODx9vC6z_MCFQAAAAAdAAAAABAD
https://www.google.com/url?sa=i&url=https%3A%2F%2Fwww.pronamel.us%2Ftooth-enamel%2Fstained-teeth-vs-enamel-erosion%2F&psig=AOvVaw07QfZDLx7Eq-Il6kkXEk97&ust=1634491934193000&source=images&cd=vfe&ved=0CAsQjRxqFwoTCOjOjo27z_MCFQAAAAAdAAAAABAD