July 12th, 2020
Each year, cleft and craniofacial conditions impact thousands of infants in the United States. In fact, according to the Centers for Disease Control and Prevention (CDC), approximately 1 in every 1,600 infants are born with both cleft lip with cleft palate in the United States. While approximately 1 in every 2,800 infants are born with only cleft lip, and about 1 in every 1,700 babies are born with only cleft palate. These phenomenons occur when an infant's upper lip or roof of the mouth does not completely fuse together during pregnancy. The month of July marks National Cleft and Craniofacial Awareness and Prevention Month, which is the perfect time to spread awareness and learn more about orofacial clefts and complex craniofacial conditions. The American Cleft Palate-Craniofacial Association (ACPA) aims to increase knowledge and create situations catered to help individuals with these conditions thrive.
What is Cleft Lip?
During the amazing development of an infant during pregnancy, body tissue from each side of the head grow toward the center of the face and come together to create the face. A cleft lip occurs if the tissue that creates the lip does not join completely. This creates an opening in the lip in the middle or on either side of the lip, and can sometimes extend to the nose. Lip formation normally occurs between the fourth and seventh weeks of pregnancy.
What is Cleft Palate?
A cleft palate results if the tissue of the roof of the mouth, also known as the palate, does not come together completely during pregnancy. This can occur in the front, back, or spanning across the entire palate. The formation of the roof of the mouth naturally occurs between the sixth and ninth weeks of pregnancy.
What Is Cleft Lip and Palate?
The most common cleft condition of the face is both cleft lip and palate combined. This occurs when there is both a separation in the upper lip and in the roof of the mouth.
What is Craniosynostosis?
Craniosynostosis occurs when the skull sutures fuse together during development. This can be noticeable at birth or during growth and development after birth.
What Is Plagiocephaly?
Plagiocephaly, also known as positional plagiocephaly, causes an infant's head to have a flattened appearance due to external pressure.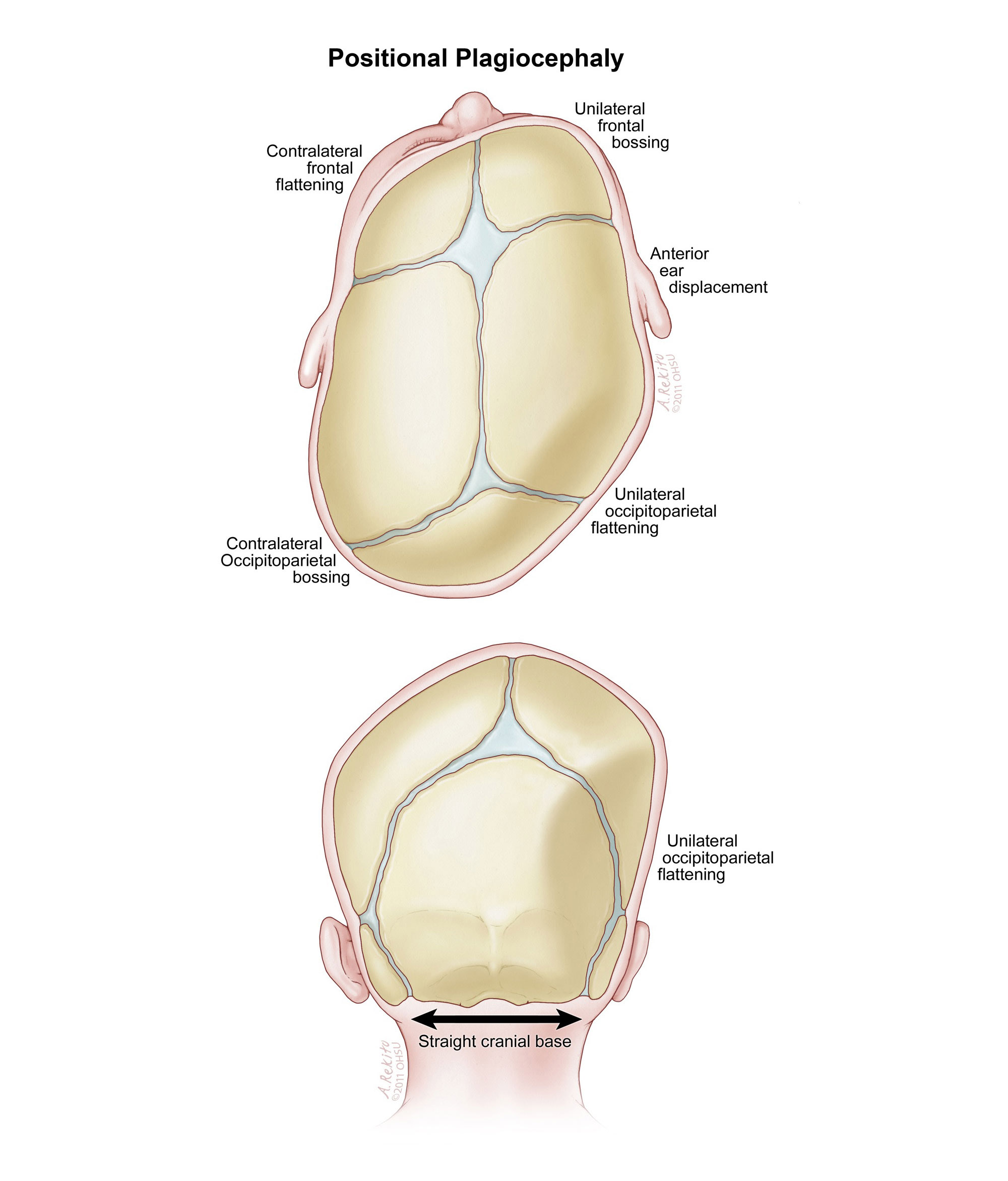 Orofacial clefts can cause children to experience other problems, including problems with their teeth, feeding, speaking, and hearing. Research is continuously being conducted to help become more knowledgeable of these conditions in hopes for prevention. Cleft and craniofacial conditions typically require long and challenging treatment methods, and require a multi-professional team approach consisting of medical, surgical, dental and other health professionals.
The causes of orofacial clefts are not completely known. Some may be due to
genetics
or other factors, according to the CDC. The CDC reports that women who
smoke
during pregnancy have an increased risk of having a baby with an orofacial cleft. In addition, women with a diagnosis of diabetes before pregnancy, and women who take certain medications during their first trimester, such as anticonvulsants, have an increased risk of having a baby with cleft lip/palate. It is important to talk with your medical professionals during your pregnancy about ways to increase your chances of having a healthy baby.
Orofacial clefts are normally diagnosed during pregnancy with routine ultrasounds or after the baby is born. Certain types of cleft palate, such as a submucous cleft palate and bifid uvula may not be diagnosed until later in life.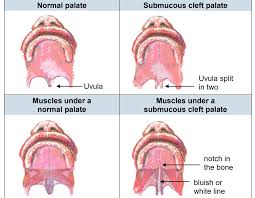 Treatment can vary depending on the severity of the condition, in addition to the child's age and presence of other birth defects. Cleft lip surgery normally occurs within the first year of life as recommended. It is recommended to repair cleft palate within the first 18 months of life or earlier. It is common for many children to need additional surgeries later on in life to help improve not only appearance, but breathing, hearing, and speech development. Children with orofacial clefts may also need special dental or orthodontic care. Treatment of orofacial clefts have been proven effective and most children lead a healthy life.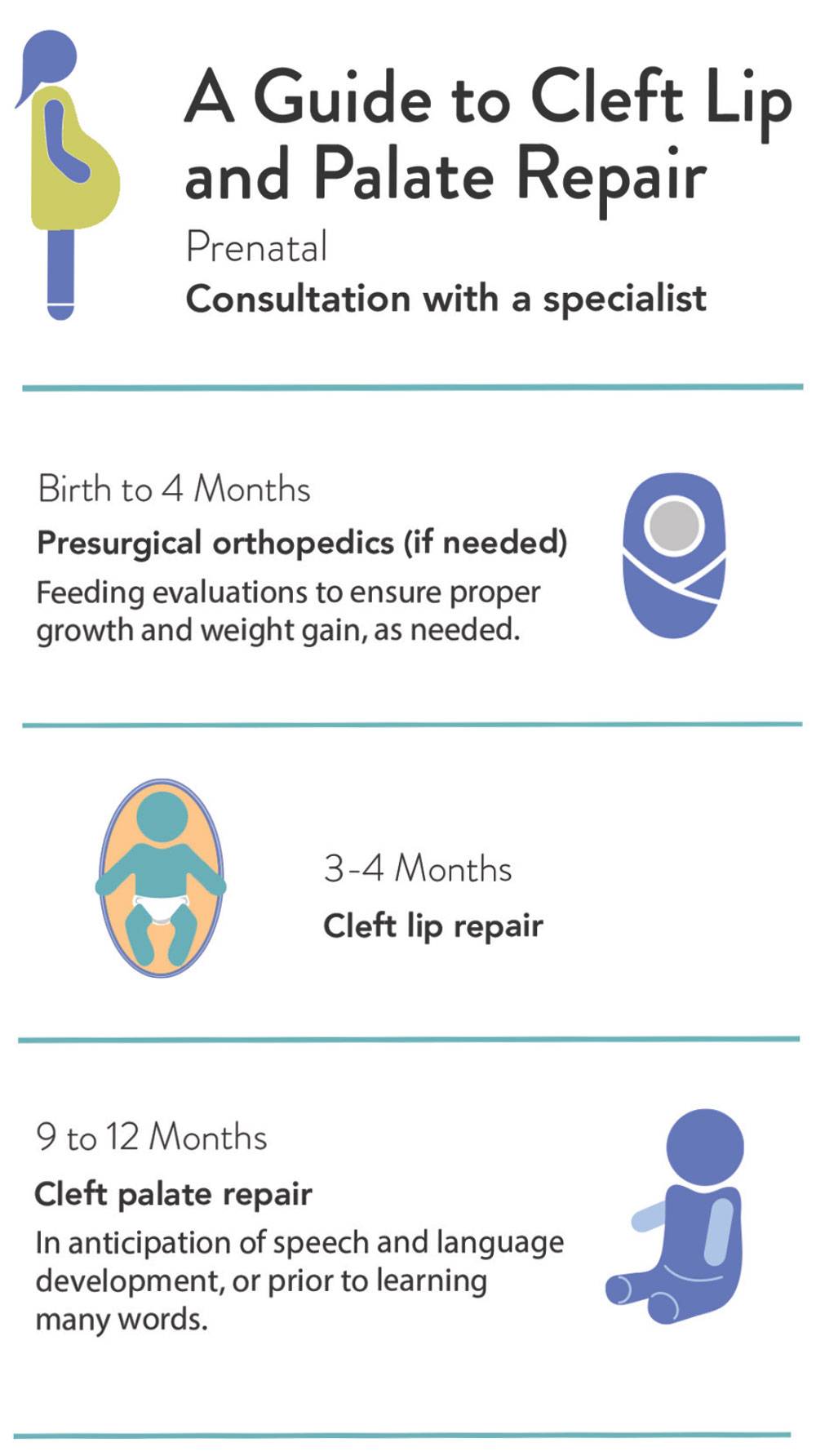 Join us in spreading the word!

This pandemic has impacted us all, but our community is indeed all stronger together. Our team at WDG always has your safety and health as our top priority, and we have implemented additional safety measures and equipment to help prevent the transmission of all infections, including COVID-19. Wellesley Dental Group has completely reopened since June 8th, 2020 for all dental procedures and cleanings! Thank you for entrusting your health and dental care to us at Wellesley Dental Group.
Feel free to contact Drs. Ali & Ali and the caring team at Wellesley Dental Group if you have any thoughts or concerns; they will be happy to answer your questions! Contact us today at 781-237-9071 or smile@wellesleydentalgroup.com to set up an appointment.
Your little ones and teens are welcome to visit our pediatric dentist, Dr. Derek, and Dr. Emad is happy to help with your TMJ and orthodontic needs. For wisdom teeth extractions or any other oral surgery needs, Dr. Stephens would love to help, and our gum-specialist Dr. Singh can help with your gum-related concerns.
References:
https://acpa-cpf.org/2018/07/10/july-is-national-cleft-and-craniofacial-awareness-month-2/
https://www.cdc.gov/mmwr/preview/mmwrhtml/mm6425a5.htm?s_cid=mm6425a5_w
https://www.gillettechildrens.org/get-involved/cleft-and-craniofacial-awareness-month
https://www.cdc.gov/ncbddd/birthdefects/cleftlip.html