August 6th, 2019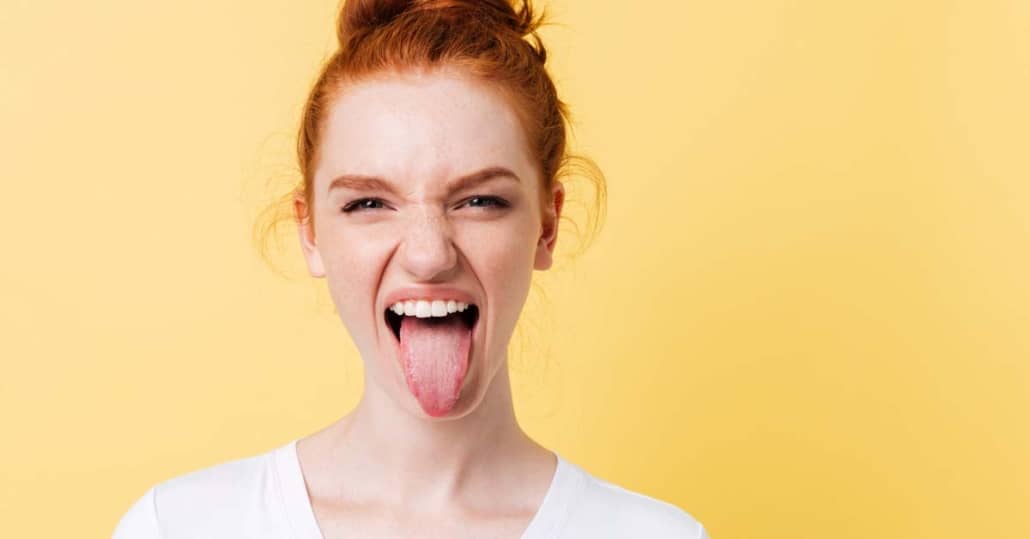 The human body is amazing in so many ways. Our bodies often try to tell us things about our health through triggering certain signs and signals. The oral cavity can be an easy spot to indicate signs of specific health conditions developing. For instance, the color and texture of your tongue could be a clue that something is going on within your body.
The normal anatomy of the tongue is comprised of tiny nodules known as papilla. The color is typically a shade of pink, although food debris may temporarily stain the tongue. An indicator of poor oral health or possibly an underlying health condition is the presence of a white tongue that remains for a prolonged period of time. A white tongue has been associated with mouth breathing, smoking, oral thrush (fungal candidiasis infection), infections, excessive alcohol use, medication side effects, and congenital heart disease.

Most frequently it is linked with dry mouth and dehydration, which increases the risk of developing tooth decay and infections. Saliva is crucial for helping us breakdown food and protecting our teeth due to the proteins and minerals found within it. Without it, the dry environment promotes bacteria and fungi growth and typically produces an odor.
Other conditions that have been known to cause white tongue include oral lichen planus, geographic tongue, oral cancer, and HIV/AIDs.
Although white tongue is typically harmless, if you notice any pain or persistence of white tongue for a prolonged time that does not respond to oral care, be sure to contact your dentist.
It is important to remember to brush your tongue with either a toothbrush or tongue scraper each day to remove all of the plaque and leftover food particles that become trapped between the papilla on the surface of the tongue. Also, staying hydrated is important, especially during these hot summer days!
Feel free to contact Drs. Ali & Ali and the caring team at Wellesley Dental Group if you have any thoughts or concerns; they will be happy to answer your questions! Contact us today at 781-237-9071 or smile@wellesleydentalgroup.com to set up an appointment.
Your little ones and teens are welcome to visit our pediatric dentist, Dr. Derek, and Dr. Emad is happy to help with your TMJ and orthodontic needs. For wisdom teeth extractions or any other oral surgery needs, Dr. Stephens would love to help, and our gum-specialist Dr. Singh can help with your gum-related concerns.
References:
https://www.medicalnewstoday.com/articles/319814.php
https://www.mayoclinic.org/symptoms/white-tongue/basics/causes/sym-20050676
what-makes-your-tongue-white.jpg