May 9th, 2021
WDG would like to wish a Happy Mother's Day to all moms everywhere! This is a special day honoring all of the sacrifices and love to those who have been a mother in all aspects of life.
As we celebrate Mother's Day, here are some tips regarding oral health for new and expecting mothers:
For women who are expecting a new child via pregnancy or adoption, there can be a lot of exciting new tasks to take on. This new to-do list and gain in responsibility can lead to less sleep, which can impact bone health and tissue regeneration that also will affect the health of your teeth and gums.
It has been well established that maintaining oral health is an important part of a healthy pregnancy. According to the Centers for Disease Control and Prevention (CDC), approximately 60 to 75% of women have gingivitis during pregnancy, which is an early stage of a severe form of gum disease known as periodontal disease. Hormones during pregnancy may cause the gums to become red and swollen. If left untreated, bone loss can be a consequence, leading to eventual tooth loss. Not only that, but periodontitis has also been associated with poor pregnancy outcomes, such as preterm birth and low birth weight, according to the CDC.
Some research studies have suggested that periodontal disease may also be linked to high blood pressure during pregnancy (preeclampsia), however more research is needed to confirm these reports.
In addition, pregnant women can also have an increased risk of developing dental cavities due to changes in eating habits for instance. The CDC reports that 1 in 4 women of childbearing age have untreated dental cavities, and the kids of moms who have several untreated dental cavities or tooth loss are more than 3 times more likely to have tooth decay during childhood.
Calcium and Magnesium, which are found naturally in several foods, as well as through supplements, are key minerals for new mothers to maintain to help keep and 

build strong bones and teeth.

Magnesium has also been reported to help improve sleep quality and lower risks of headaches, leg cramps, and teeth grinding (bruxism).  

Another interesting finding is that the common oral bacteria that contributes to the cause of dental cavities, Streptococcus mutans, can be transmitted from mom to her child's mouth via kissing, licking a pacifier, sharing food, or sharing utensils.
During pregnancy, some individuals may notice an inflamed gum growth between your teeth. This may be a pyogenic granuloma, which is fairly common during pregnancy. Pyogenic granulomas are benign skin growths that appear small, round, and can sometimes bleed.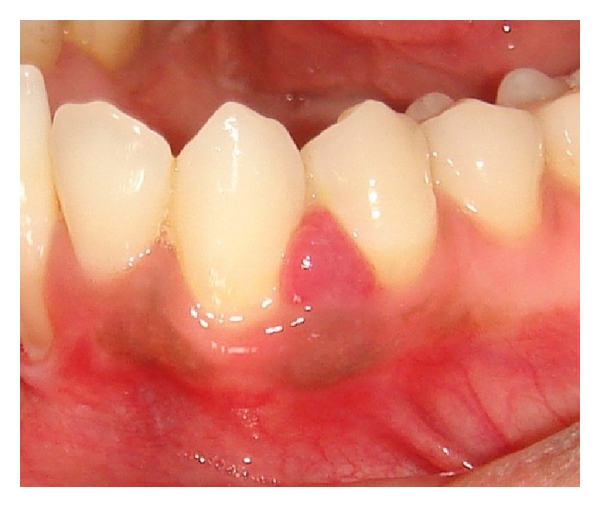 Morning sickness and heartburn may cause stomach acid to erode your tooth enamel. Your health professional may recommend rinsing with baking soda and warm water to help neutralize the acid, or the use of an antacid.
If you are pregnant, be sure to let your dentist know, as this can impact some aspects of your dental care.
It is important to teach good oral hygiene practices to your children at home. Be sure that your children are brushing at least twice a day for at least two minutes each time. Be sure to also teach them the importance of flossing to help prevent dental cavities. With younger children, brushing may be encouraged through the use of fun songs and phone apps geared to promote oral health. Make sure they are also scheduled for their regular dental check-ups and cleanings.
This pandemic has impacted us all, but our community is indeed all stronger together. Our team at WDG always has your safety and health as our top priority, and we have implemented additional safety measures and equipment to help prevent the transmission of all infections, including COVID-19. Wellesley Dental Group has completely reopened since June 8th, 2020 for all dental procedures and cleanings! Thank you for entrusting your health and dental care to us at Wellesley Dental Group.
Feel free to contact Drs. Ali & Ali and the caring team at Wellesley Dental Group if you have any thoughts or concerns; they will be happy to answer your questions! Contact us today at 781-237-9071 or smile@wellesleydentalgroup.com to set up an appointment.
Your little ones and teens are welcome to visit our pediatric dentist, Dr. Bahar Houshman and Dr. Marisa Reason is happy to help with your TMJ and orthodontic needs. For wisdom teeth extractions or any other oral surgery needs, Dr. Reisman would love to help, and our gum-specialist Dr. Singh can help with your gum-related concerns.
References:
https://www.cdc.gov/oralhealth/publications/features/pregnancy-and-oral-health.html
https://www.healthline.com/health/pyogenic-granuloma#complications
https://blog.pregistry.com/healthy-mouth-pregnant/
https://www.google.com/url?sa=i&url=https%3A%2F%2Fwww.infinityauto.com%2Fknowledge-center%2Fdaily-life-and-family%2Forigin-of-mothers-day&psig=AOvVaw1U8pk-o51fu8akYSq-qpvn&ust=1620665970212000&source=images&cd=vfe&ved=0CAIQjRxqFwoTCLi8lq6JvfACFQAAAAAdAAAAABAD
https://www.google.com/url?sa=i&url=https%3A%2F%2Fwww.hindawi.com%2Fjournals%2Fcrid%2F2012%2F909780%2F&psig=AOvVaw0D8s6Ib2GXbBwPgz-MfFnK&ust=1620666991612000&source=images&cd=vfe&ved=0CAIQjRxqFwoTCIjHiZmNvfACFQAAAAAdAAAAABAJ
https://blog.1stfamilydental.com/smile-its-mothers-day-dental-health-tips-for-moms/