November 17th, 2019

We all have certain food and drink cravings. For many, sodas may be one of them. We all know soda isn't the healthiest drink choice, however, you may not have known that sodas have been associated with both tooth decay and obesity, according to new research. According to the study published in 'Clinical Oral Investigations,' researchers found a direct link between the amount of sugary soft drinks and the breakdown of tooth enamel. In adult study participants who had tooth wear, researchers found that the number of surfaces affected was 1.4 times higher for each additional sugary/acidic beverage per day. They also found that the number of surfaces with moderate-to-severe tooth wear was 17% lower for each additional non-sugar/non-acidic beverage the adult drank each day.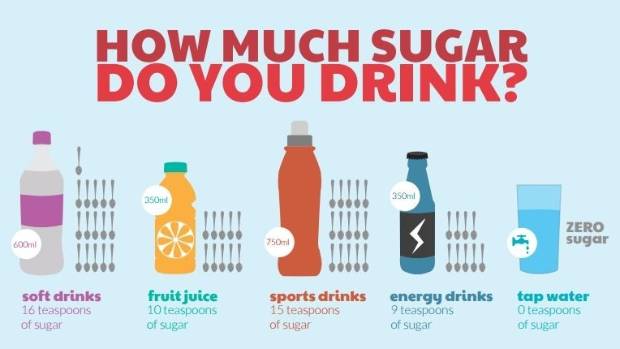 Carbonated and acidic drinks can lead to enamel erosion, or tooth wear, which can have a negative impact on your oral health. Once the tooth enamel becomes worn down, the shape and appearance of the teeth can begin to change. The layer beneath tooth enamel, known as dentin, also begins to show and you may begin experiencing tooth sensitivity to  cold or hot foods and beverages. This can lead to many extra costly dental procedures down the road. Plus, acidic beverages are also known to increase the risk of gastric reflux disease in people who are overweight. So, not only are these drinks causing harm to your teeth, they are also damaging your body. The good news is, tooth wear can be preventable!
Diet is important for your overall health and pearly whites. Be sure to choose healthier drink alternatives. If you are to indulge in soda, do so in moderation and be sure to drink plenty of water afterwards to dilute the acid and sugar. Using a straw when consuming acidic beverages is also helpful to keep the sugar away from sitting on your teeth. Not to mention, ever heard of the slogan, "sip all day, get decay?" The statement is true! Sipping on soda throughout the day for long p periods of time can quickly breakdown your teeth, as the acid attacks your enamel with each sip of soda you take. Be sure to engage in physical activity each day and keep up with good oral hygiene practices.
Feel free to contact Drs. Ali & Ali and the caring team at Wellesley Dental Group if you have any thoughts or concerns; they will be happy to answer your questions! Contact us today at 781-237-9071 or smile@wellesleydentalgroup.com to set up an appointment.
Your little ones and teens are welcome to visit our pediatric dentist, Dr. Derek, and Dr. Emad is happy to help with your TMJ and orthodontic needs. For wisdom teeth extractions or any other oral surgery needs, Dr. Stephens would love to help, and our gum-specialist Dr. Singh can help with your gum-related concerns.
References:
https://www.sciencedaily.com/releases/2019/10/191028075946.htm