October 16th, 2021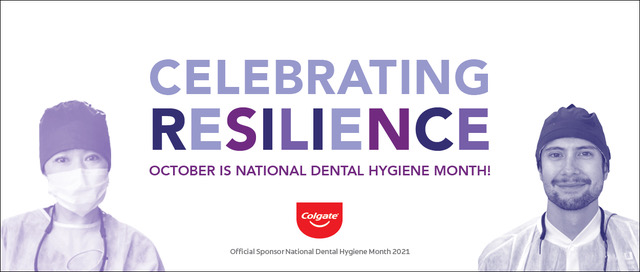 An important awareness month occurs in October, and that's National Dental Hygiene Month! In celebration of all of the hard work dental hygienists do, we are always ecstatic during this national observance. This month we also focus on promoting good oral health for everyone and the importance of a healthy mouth for a healthy body. This year's theme focuses on honoring the strength, dedication and endurance of dental hygienists even throughout the COVID-19 pandemic.
National Dental Hygiene Month is important for many reasons, including:
1. It promotes healthy mouths
Practicing good oral hygiene is key to keeping your teeth for a life-time. You should brush your teeth at least twice a day for at least two minutes, floss daily, and rinse with a fluoride-containing mouth rinse. You should also make sure you are visiting your dentist for regular check-ups and cleanings to ensure the health of your mouth. Gum disease has been linked to several systemic inflammatory diseases like diabetes, arthritis, Alzheimer's disease, and much more. So, keeping your teeth healthy can go a long way in protecting your body too!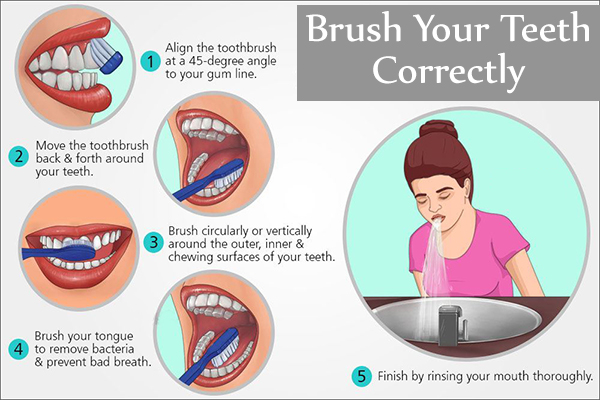 2. It honors dental hygienists
There are over 200,000 dental hygienists in the United States, and the work that they do to keep our pearly whites healthy and sparkling cannot go unnoticed!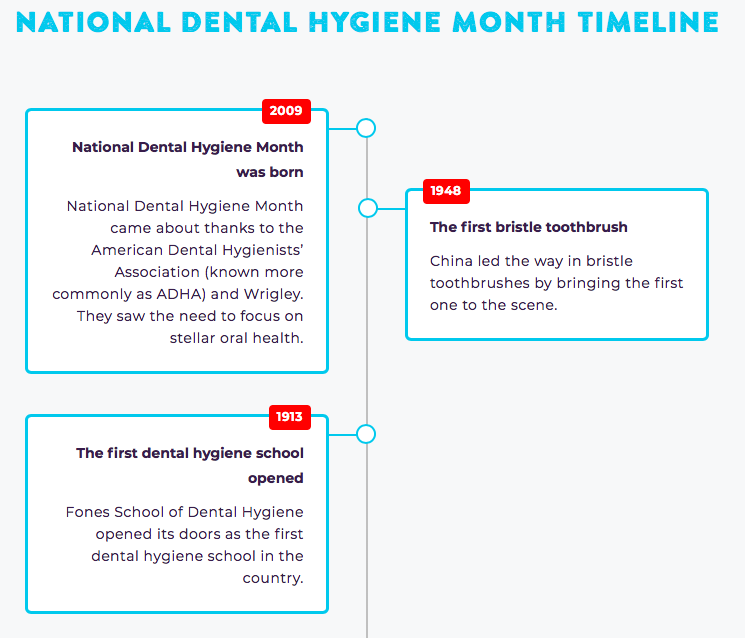 3. It's a reminder to schedule your dental visit if you haven't already
Make sure you are keeping up with your dental appointments and having all the recommended treatments completed to keep your teeth healthy.
National Dental Hygiene Month is also a great time to perfect your oral hygiene practices. Make sure you are flossing every day. Flossing is essential to remove food particles that cannot be reached by your toothbrush. If food particles remain on the surfaces of your teeth, tooth decay will ensue. Also, ditch your toothbrush after 3-4 months or earlier if the bristles become visibly frayed and replace it with a brand new toothbrush.
This pandemic has impacted us all, but our community is indeed all stronger together. Our team at WDG always has your safety and health as our top priority, and we have implemented additional safety measures and equipment to help prevent the transmission of all infections, including COVID-19. Wellesley Dental Group has completely reopened since June 8th, 2020 for all dental procedures and cleanings! Thank you for entrusting your health and dental care to us at Wellesley Dental Group.
Feel free to contact Drs. Ali & Ali and the caring team at Wellesley Dental Group if you have any thoughts or concerns; they will be happy to answer your questions! Contact us today at 781-237-9071 or smile@wellesleydentalgroup.com to set up an appointment.
Your little ones and teens are welcome to visit our pediatric dentist, Dr. Bahar Houshman and Dr. Marisa Reason is happy to help with your TMJ and orthodontic needs. For wisdom teeth extractions or any other oral surgery needs, Dr. Reisman would love to help, and our gum-specialist Dr. Singh can help with your gum-related concerns.
References:
https://www.adha.org/national-dental-hygiene-month
https://nationaltoday.com/national-dental-hygiene-month/
https://img.emedihealth.com/wp-content/uploads/2020/09/how-to-brush-your-teeth.jpg