January 22nd, 2020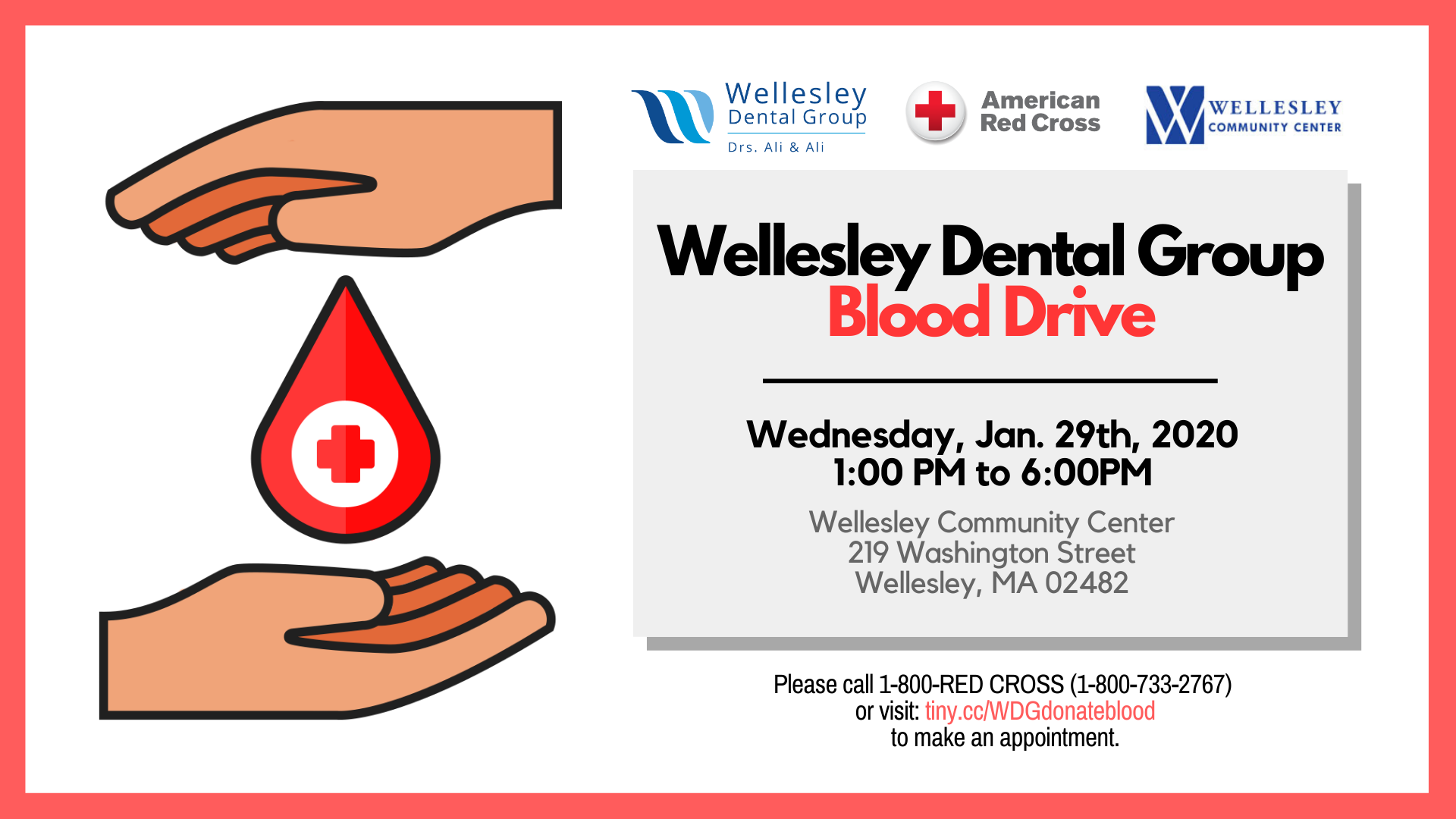 January is National Blood Donor month! Wellesley Dental Group is excited to announce that we will be co-hosting a community blood donation drive with the American Red Cross, and Wellesley Community Center.
✨Date: Wednesday January 29th, 2020
✨Time: 1:00 pm-6:00 pm.
✨Location: Wellesley Community Center
219 Washington Street
Wellesley, MA 02482.
❗❗For more information and to register for the blood drive, you can call 1-800-RED CROSS (1-800-733-2767) or register online using the link below:
https://www.redcrossblood.org/give.html/drive-results?order=DATE&range=10&zipSponsor=WellesleyDental
❗❗ Please bring picture identification, and remember to eat a healthy meal and drink plenty of fluids before donating.
According to the American Red Cross, each two seconds that passes by someone in the United States is depending on a lifesaving blood donation. However, it has been found that less than 38% of people in the U.S. meets the requirements to donate their blood. At our upcoming blood drive we are aiming to help thousands of people in need. The American Red Cross notes that even 1 donation can save up to 3 lives.
We invite you to attend and are looking forward to seeing you there! The caring team at Wellesley Dental Group will be happy to answer any questions you may have.
☎️ Contact us today at 781-237-9071 or smile@wellesleydentalgroup.com. Be sure to also follow us on Facebook, Twitter, and LinkedIn.