July 17th, 2019
At Wellesley Dental Group, our team is dedicated and proud to serve as "smile ambassadors" to our communities. One of our primary goals is to help you achieve a healthy and dazzling smile that will last a lifetime. Our caring team believes that your health, comfort, and satisfaction are top priorities. Through our full service, multi-specialty office, we provide you with a comprehensive treatment plan that is tailored to your needs and desires so that your beautiful smile is a reflection of you!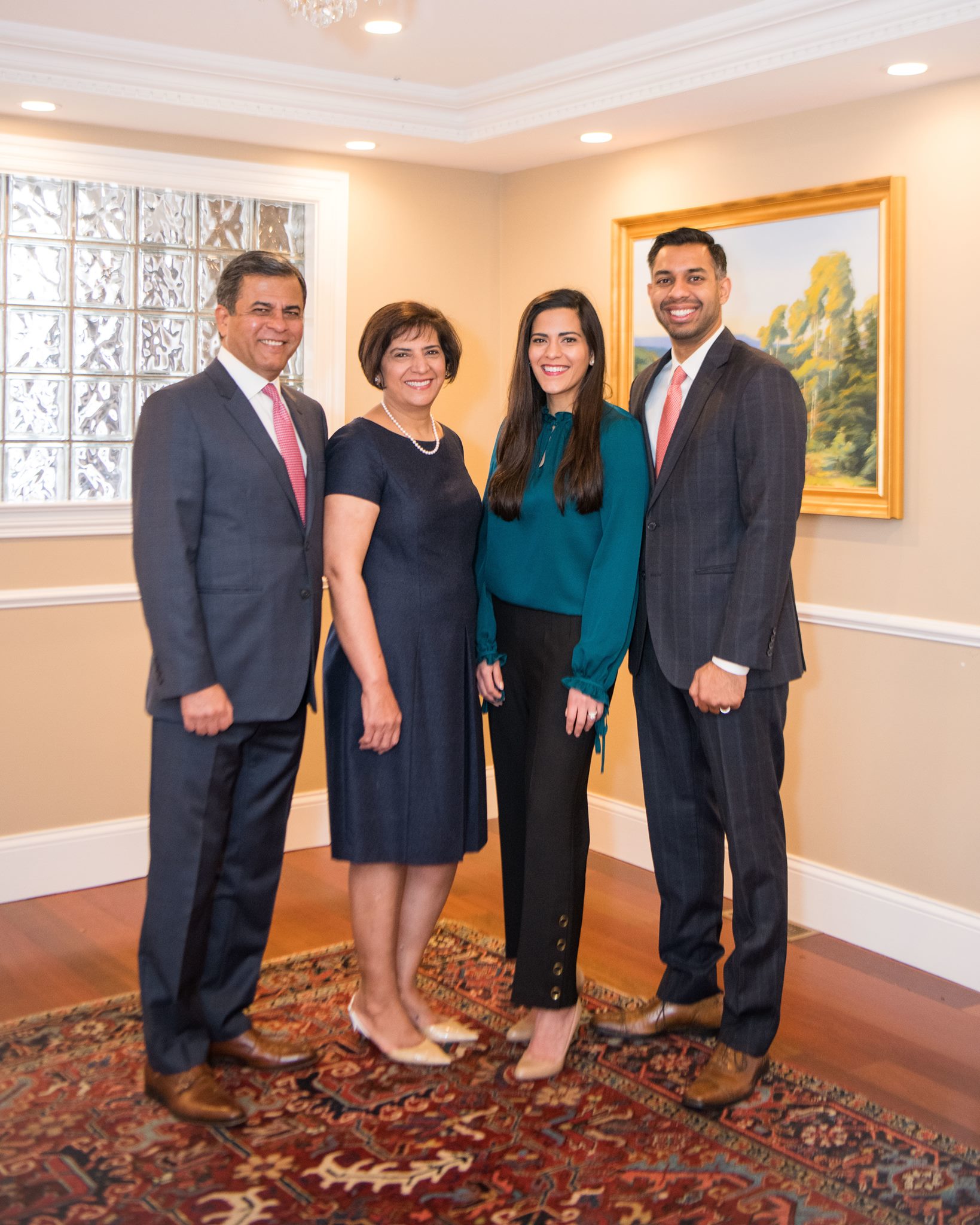 Drs. Ejaz and Dr. Femina Ali, their daughter Dr. Zarah Ali, and their son-in-law, Dr. Hassan Barra, along with the rest of the family team at WDG work together to provide quality care, top-tier dental technology, and everything you need under one roof so that you receive the highest level of dental treatment. We have a passion for service and outreach to our communities, as well as our love for enhancing our knowledge and skills. With an emphasis on prevention, we aim to keep you informed about your health and relevant dental and medical news to help you maintain a healthy smile. Be sure to keep a lookout for informative blog postings about dental-related topics and activities happening in the community through our website and social media accounts: Facebook, LinkedIn, Pinterest, and Twitter.
We are so proud of the reputation we've earned in the community we have served for over 20 years. Thanks to our patients, Wellesley Dental Group was voted Wicked Local Readers Choice Awards Regional Favorite Dental Office and Wellesley's #1 Choice for 2019. We are also thrilled that we are recognized by Boston Magazine as Best of Boston Top Dentist for 2017 and 2018. We couldn't have done it without you!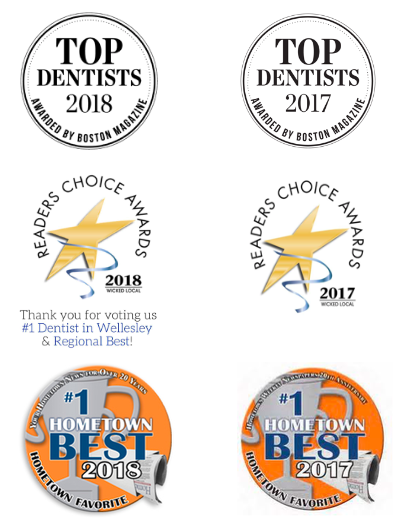 We hope that you will become a part of our family here at Wellesley Dental Group.
Feel free to contact Drs. Ali & Ali and the caring team at Wellesley Dental Group if you have any thoughts or concerns; they will be happy to answer your questions! Contact us today at 781-237-9071 or smile@wellesleydentalgroup.com to set up an appointment.
Your little ones and teens are welcome to visit our pediatric dentist, Dr. Derek, and Dr. Emad is happy to help with your TMJ and orthodontic needs. For wisdom teeth extractions or any other oral surgery needs, Dr. Stephens would love to help, and our gum-specialist Dr. Singh can help with your gum-related concerns.