February 1st, 2021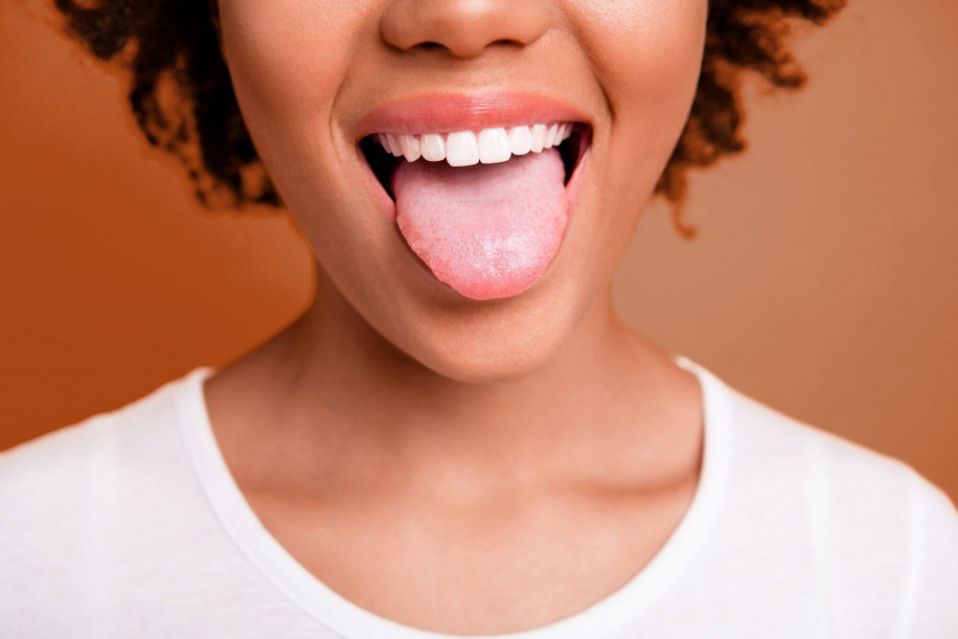 Ever notice the rough small bumps on the top of your tongue when you look in the mirror? These bumps, known as papillae, naturally appear on all of our tongues and are typically the same color as the tongue. These bumps often appear small and have different names depending on their form and location. The bumps located in the front of the tongue and are called fungiform papillae, whereas the bumps appear slightly larger and in a V-shape near the back of the throat and are called circumvallate papillae. The Fungiform papillae contain taste buds and help us enjoy all of the tasty delicious foods we love.
Other types of papillae include Filiform papillae, which is the most common type and the only form of papillae that does not have taste buds. Another form of papillae are called Foliate papillae, which are present on the sides of your tongue.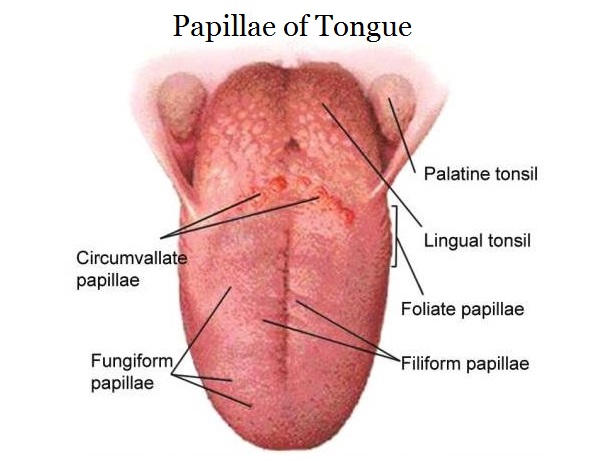 Sometimes, you may notice the bumps become enlarged and inflamed. This could be due to a number of reasons, including canker sores, an oral infection, and in rare cases due to oral cancer. Take a look at some of the common causes of enlarged papillae:
Canker sores can be a real pain, and typically take around 10-14 days to resolve themselves without treatment. Canker sores typically present as painful red lesions. Over-the counter pain medications and salt-water rinses may help temporarily relieve pain.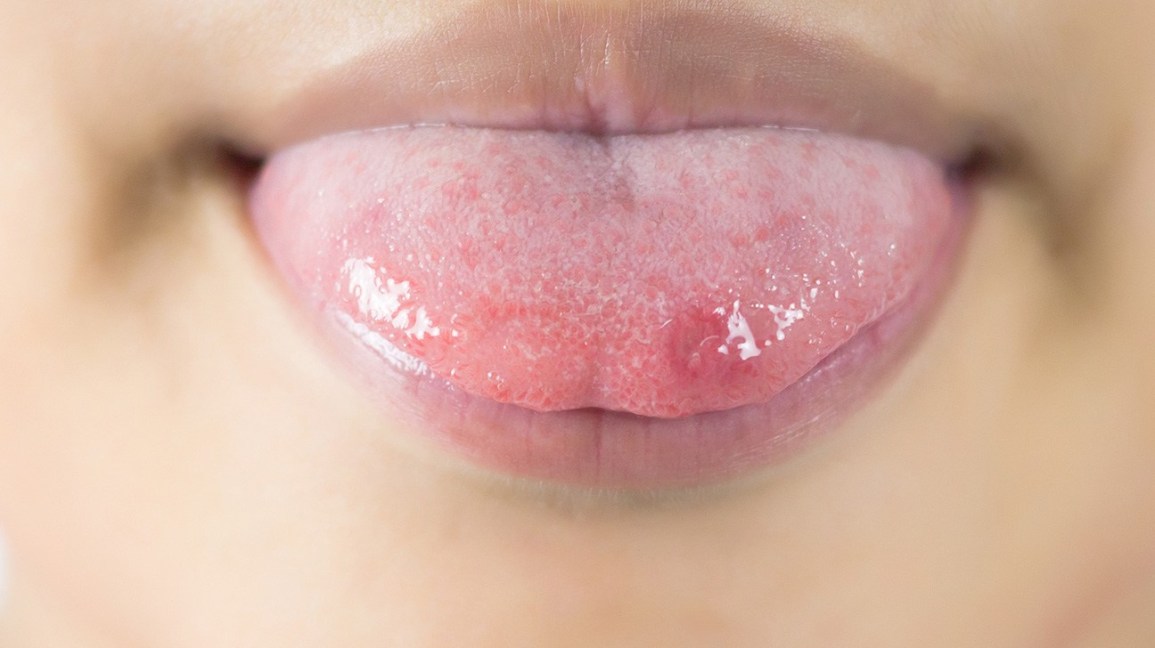 Oral thrush is another condition that may trigger enlarged tongue papillae. It is caused by an accumulation of the fungus Candida albicans. It presents with white patches on the tongue or cheeks inside of the mouth, and may cause trouble swallowing and discomfort. Oral thrush is typically managed with oral anti-fungal medications prescribed by a health professional.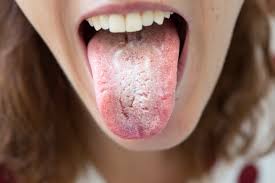 Lie bumps/transient lingual papillitis may occur as a result of the papillae being irritated, and is believed to be caused by stress, poor nutrition, smoking, allergic reactions, particular foods, or hormones, although definitive causes have not been determined. They present as small white or red bumps on the surface of the tongue. These bumps can also be painful and may alter your sense of taste. Lie bumps typically heal on their own after a few days and no treatment is necessary. However, if you are experiencing extreme pain or notice that the bumps do not resolve after several days, contact a health professional.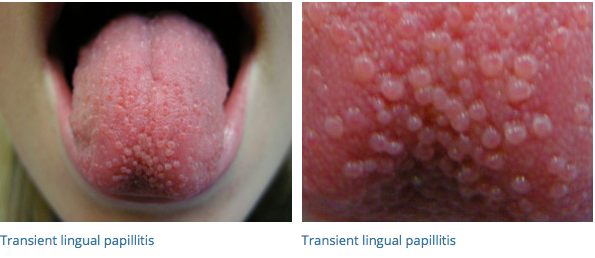 Leukoplakia, which is characterized by white patches, may appear on the gums, cheeks, or tongue. It is often associated with use of tobacco products. These lesions are typically noncancerous, however, it is a risk factor for oral cancer. Leukoplakia is usually painless and will heal on its own. Contact a dental professional if these lesions fail to heal or develop a red border.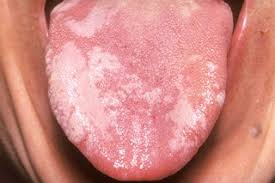 Squamous cell papilloma may be present on the tongue and is often described as small noncancerous bumps. This condition is typically cause by infection with human papillomavirus (HPV). In rare cases this condition may become cancerous.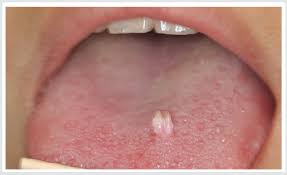 Oral cancer may occur in rare instances on the back of the tongue. Oral cancer may present as painful white or red bumps, and may bleed. These lesions must be biopsied for proper diagnosis and may be referred to an oncologist.
Eruptive lingual papillitis is a condition commonly seen in children, where the tongue may have show enlarged papillae. This condition is contagious and is typically caused by a viral infection. It typically resolves on its own in several days and does not require treatment.
If you notice enlarged or inflamed papilla on your tongue, usually there's no need to be concerned. But, if the tongue bumps do not seem to be resolving or you are experiencing excruciating pain or trouble swallowing or speaking, it is best to consult your health care professional to be evaluated. In general, if you notice swollen tongue papilla, it is helpful to drink lots of water, use an alcohol-free mouthwash, avoid irritants such as tobacco products and acidic or spicy foods, and continue to practice proper oral hygiene.
This pandemic has impacted us all, but our community is indeed all stronger together. Our team at WDG always has your safety and health as our top priority, and we have implemented additional safety measures and equipment to help prevent the transmission of all infections, including COVID-19. Wellesley Dental Group has completely reopened since June 8th, 2020 for all dental procedures and cleanings! Thank you for entrusting your health and dental care to us at Wellesley Dental Group.
Feel free to contact Drs. Ali & Ali and the caring team at Wellesley Dental Group if you have any thoughts or concerns; they will be happy to answer your questions! Contact us today at 781-237-9071 or smile@wellesleydentalgroup.com to set up an appointment.
Your little ones and teens are welcome to visit our pediatric dentist, Dr. Derek, and Dr. Emad is happy to help with your TMJ and orthodontic needs. For wisdom teeth extractions or any other oral surgery needs, Dr. Stephens would love to help, and our gum-specialist Dr. Singh can help with your gum-related concerns.
References:
https://www.colgate.com/en-us/oral-health/adult-oral-care/bumps-on-the-back-of-the-tongue-normal-or-abnormal
https://crest.com/en-us/oral-health/conditions/tongue-hygiene/tongue-bumps-enlarged-papillae-and-other-problems
https://www.colgate.com/en-us/oral-health/mouth-sores-and-infections/what-are-lie-bumps
https://dermnetnz.org/topics/transient-lingual-papillitis/
https://www.google.com/url?sa=i&url=https%3A%2F%2Fwww.yourdentistryguide.com%2Foral-thrush%2F&psig=AOvVaw1-pmhZ1xVNnaRPZH2Y1bor&ust=1612298599089000&source=images&cd=vfe&ved=0CAIQjRxqFwoTCMilgr_Gye4CFQAAAAAdAAAAABAD
https://www.google.com/url?sa=i&url=https%3A%2F%2Fwww.yahoo.com%2Flifestyle%2Fcovid-tongue-strange-under-radar-190918223.html&psig=AOvVaw1okqk9pwvqj3GIsNKzeD3u&ust=1612299042198000&source=images&cd=vfe&ved=0CAIQjRxqFwoTCODdspTIye4CFQAAAAAdAAAAABAK
https://www.google.com/url?sa=i&url=https%3A%2F%2Flupinepublishers.com%2Fpediatric-dentistry-journal%2Ffulltext%2Foral-squamous-papilloma-on-the-tongue-of-a-12-year-old-female.ID.000145.php&psig=AOvVaw01nbY9t8HGNp7Df3asdpPA&ust=1612299130445000&source=images&cd=vfe&ved=0CAIQjRxqFwoTCJjMm7zIye4CFQAAAAAdAAAAABAD
https://www.google.com/url?sa=i&url=https%3A%2F%2Fwww.nhs.uk%2Fconditions%2Fleukoplakia%2F&psig=AOvVaw24H7bkZnsUX2BuuAJDJ8vG&ust=1612299331426000&source=images&cd=vfe&ved=0CAIQjRxqFwoTCLi24JrJye4CFQAAAAAdAAAAABAD
https://www.google.com/url?sa=i&url=https%3A%2F%2Fwww.medicalnewstoday.com%2Farticles%2Fcanker-sore-on-tongue&psig=AOvVaw0dbRgjnKhBPJl4I-YCAnTR&ust=1612299384991000&source=images&cd=vfe&ved=0CAIQjRxqFwoTCLi8kLTJye4CFQAAAAAdAAAAABAD