September 19th, 2020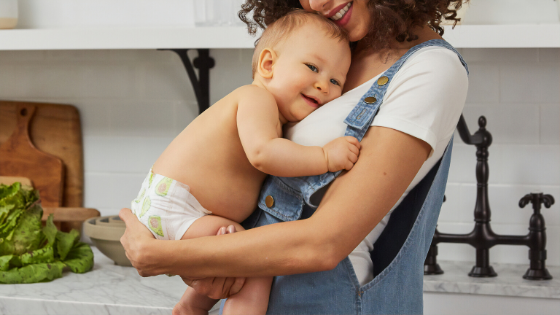 The World Health Organization (WHO) recommends that infants be breastfed exclusively for the first 6 months of their life in order to promote healthy growth and development. As defined, exclusive breastfeeding is no other food, drink or water except breastmilk. From a dental standpoint, breastfeeding reduces the chances of baby bottle tooth decay. Studies have also shown that exclusive breastfeeding reduced the likelihood of teeth alignment issues such as open bite, crossbite, and overbite.
An open bite is where the teeth do not align properly when the jaws are closed. Causes of open bite include thumb sucking, tongue thrusting, and skeletal problems.
Open Bite: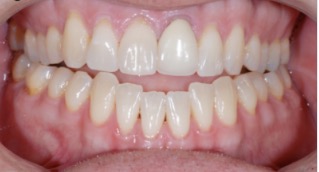 A crossbite has two classifications: Posterior and anterior crossbite. A posterior crossbite involves the lower back teeth fitting over the teeth in the upper jaw.
Posterior Crossbite: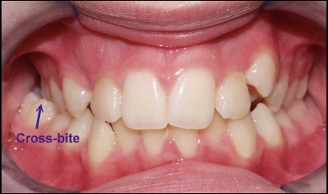 An anterior crossbite involves the bottom front teeth fitting over the teeth in the upper jaw.
Anterior Crossbite: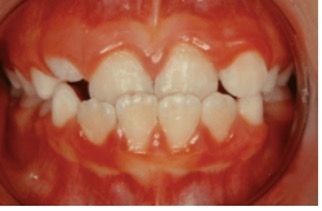 An overbite involves the teeth in the upper jaw overlapping the teeth of the lower jaw. This is commonly known as "buck teeth".
Overbite:
What  does research say happens if you breastfeed past 6 months?
A study by Pediatrics showed that prolonged breastfeeding increased the risk of cavities (tooth decay) in children. The research showed that children who were breastfed 24 months or longer were 2.4 more times likely to have severe cavities. Now does this mean that you should stop breastfeeding after 6 months? No! The study did not take into account the oral health habits of the children, frequency of breastfeeding, and the additional foods added to the baby's diet once exclusive breastfeeding is no longer done. More recently, the American Journal of Clinical Nutrition determined that there was no association between breastfeeding beyond the age of one and cavities. The factors that did lead to increased risk of cavities involved high sugar intake and socioeconomic status.
What are some causes of tooth decay?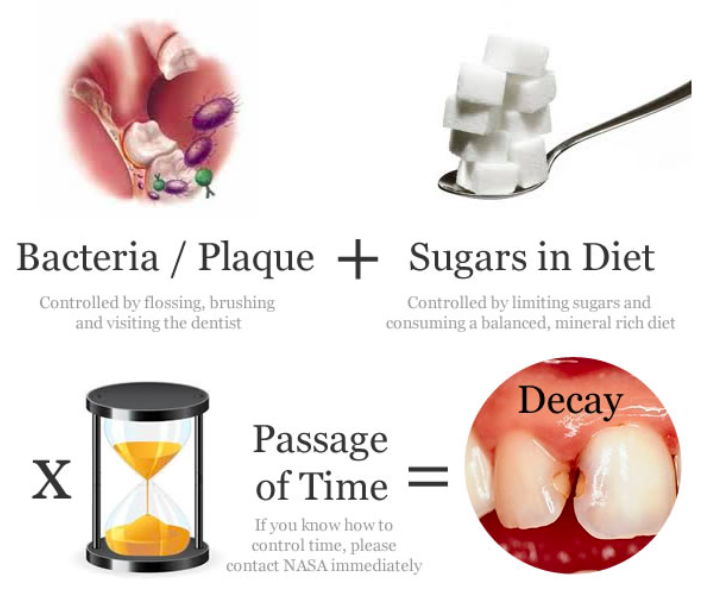 limiting the consumption of foods and drinks that have a high contact of sugar is important to reducing the risk of cavities.
Streptococcus mutans bacteria, is the main source of cavities. This agent can be passed from caretakers to children through sharing of utensils and kissing.
Ways to protect from decay
Your child's first dental visit should be around their first birthday
Teeth or gums should be cleaned twice a day. This can be done by wiping them with a wet washcloth
Once other foods have been introduced into the diet, offer water as this will wash away lingering sugar
Make sure that your child goes to sleep with a clean mouth- this means no juice or sugar filled foods before bedtime
Avoid putting your child's toys, cups, utensils in your mouth to reduce the spread of bacteria from your mouth to theirs
Feel free to contact Drs. Ali & Ali and the caring team at Wellesley Dental Group if you have any thoughts or concerns; they will be happy to answer your questions! Contact us today at 781-237-9071 or smile@wellesleydentalgroup.com to set up an appointment.
Your little ones and teens are welcome to visit our pediatric dentist, Dr. Derek, and Dr. Emad is happy to help with your TMJ and orthodontic needs. For wisdom teeth extractions or any other oral surgery needs, Dr. Stephens would love to help, and our gum-specialist Dr. Singh can help with your gum-related concerns.
References:
https://www.speareducation.com/spear-review/wp-content/uploads/2014/07/frank1_22.png
https://upload.wikimedia.org/wikipedia/commons/2/26/Crossbite.jpg
https://www.ozident.com/wp-content/uploads/2014/03/screenshot-2014-03-05-19-19-32.png
https://www.ozident.com/wp-content/uploads/2014/03/screenshot-2014-03-05-19-19-32.png
https://thenewageparents.com/wp-content/uploads/2016/02/buck-teeth-in-children-what-to-do.jpg
https://www.healthline.com/health/open-bite
https://www.healthline.com/health/crossbite#definition
https://www.healthline.com/health/buck-teeth
https://encrypted-tbn0.gstatic.com/images?q=tbn%3AANd9GcT6NpB7mBH33ta2U478E4PmwEnqp_mMlxzYKg&usqp=CAU
https://thoroughdentsmiles.com/2020/03/25/breastfeeding-and-dental-health/