May 13th, 2020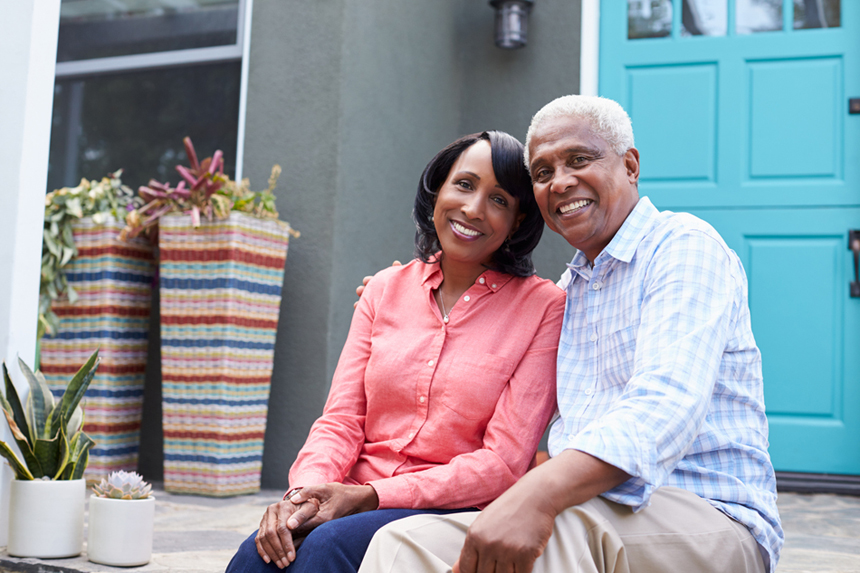 With age comes many changes, and that includes changes within our health. The month of May is celebrated nationally as Older Americans Month, and we have some tips on how to keep your teeth healthy throughout each decade!
Because we only get one set of permanent teeth for our entire life, it's important that we do our best to keep them healthy. Many older adults suffer from gum disease, and often show signs of swollen and red gums that likely may bleed. In fact, the Washington Dental Service Foundation (WDSF) reported that severe gum disease impacts about 23% of individuals aged between 65 to 74, which can significantly impact the survival of natural teeth. Not to mention, the development of many systemic diseases have been linked with older age, in addition to poor oral health. So, its extremely necessary to continue to schedule your regular dental visits and practice good oral hygiene habits at home, especially to prevent tooth loss later on in life.
There are many factors impacting oral health that can be at play as we age. For instance, dry mouth is a common culprit of tooth decay, which often increases with medication use. Dry mouth has been noted to be a common side effect in over 500 medications, such as antidepressants, anxiolytics, antihypertensives, and antipsychotics just to name a few. It is important to inform your dentist about any medications that you are taking. To help alleviate dry mouth and lower your risk of developing cavities, your dentist may recommend avoiding certain acidic foods and beverages that can irritate dry mouths, in addition to over the counter mouth rinses, or saliva stimulants such as sugar-free gum or lozenges. Depending on the severity, your dentist may consult with your physician. Also remember, it is important to stay hydrated too!
Sometimes it can be harder to brush and floss as individuals age due to certain impairments. Individuals with Alzheimer's disease or osteoporosis, for instance, often may need extra assistance taking care of their teeth and making regular dental visits. If your loved on has trouble brushing or flossing, speak with your dentist who can add helpful recommendations.
In addition, if recession has occurred overtime, it is important for older adults to properly clean exposed root surfaces of dental plaque and leftover food particles to help prevent decay on the root surfaces.
Most of us have experienced tooth sensitivity at some point in their lives, and age can be one of the many factors that can increase your risk of tooth sensitivity. Your dentist may recommend using a desensitizing toothpaste, or review toothbrushing techniques.
The rate of oral cancer also has been noted to increase with age. According to the American Cancer Society, the average age of most people diagnosed with oral cancer is 62. Often, your dentist is the first to detect oral cancer, which is another reason why keeping up with regular dental visits is important.
Here a few important tips to keep your pearly whites strong and help them last a lifetime:
Keep up with regular dental visits, even if you wear dentures, having your gums and surrounding oral tissues checked is necessary for your overall health.
Be sure to clean dentures or retainer daily to remove bacteria, using only cleaners made specifically for your oral appliance to avoid damaging. Make sure you remove your denture at night time to keep your oral tissues healthy.
Remember to brush at least twice each day for approximately two minutes, and use toothpaste containing fluoride.
It is important to floss once daily to remove leftover food debris and plaque in the areas in-between your teeth that the toothbrush cannot reach.
Try your best to avoid high intakes of sugar from items such as candy and soda to help lower your risk of tooth decay and improve your overall health.
Avoid using tobacco, which has been linked to oral cancer, gum disease, heart disease, and many other health problems. Talk to your dentist or physician for resources and help with quitting, it's never too late!
Add an antibacterial mouthwash to your oral hygiene routine to help reduce plaque buildup.
References:
https://www.colgate.com/en-us/oral-health/life-stages/oral-care-age-55-up
https://www.mouthhealthy.org/en/adults-over-60?utm_source=mouthhealthyorg&utm_medium=mhtopstories&utm_content=older-americans-month