June 19th, 2020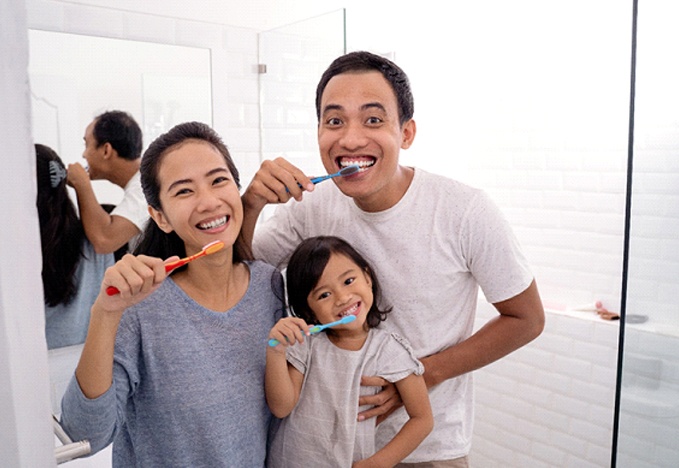 As we continue to fight against COVID-19 and face the many changes that come with these unprecedented times, it can be easy to get out of our normal daily routines. However, caring for your teeth during the coronavirus pandemic shouldn't be on the back burner!
It is important to take care of your body, both mentally and physically, including your pearly whites. Keeping your immune system healthy is particularly important during the COVID-19 outbreak, and the health of your oral cavity is a key part of your immune system.
Here are some helpful tips to remember during this time:
1. Protect Your Toothbrush
Keeping your toothbrush clean is important for your keeping your teeth healthy. Be sure to brush at least twice a day for 2 minutes, and rinse it well each afterwards each time.
Store your toothbrush in an open area to allow the brush to dry. Bacteria love moist and dark areas, and can grow on your toothbrush if left in these conditions. Avoid storing your toothbrush on counters near the toilet, or try closing the lid before flushing, as aerosols are generated when flushing. Also, keep your floss and tongue cleaners covered.
 The
American Dental Association (ADA)
recommends replacing your toothbrush every 3-4 months, or more often if the bristles become frayed. If you are recovering from an illness, including COVID-19, replace your toothbrush.
Also, make sure that you are brushing properly, technique matters for effective plaque removal: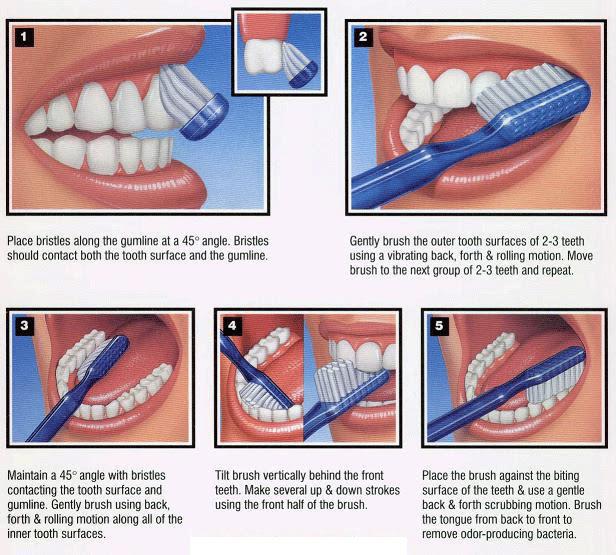 Bacteria thrive on leftover bits of food and consequently produce acids that damage your
tooth enamel.
When plaque is left on teeth overtime it becomes calcified on the teeth, forming dental calculus. Calculus leaves your enamel discolored and makes the bacteria harder to remove.
2. Don't Forget About Your Tongue!
Brushing your tongue is also important to help combat oral bacteria. Not to mention, it also helps to stop bad breath. Both tongue scrapers and toothbrushes can be used to remove bacterial plaque on your tongue, however, many studies have found tongue scrapers to be the most effective.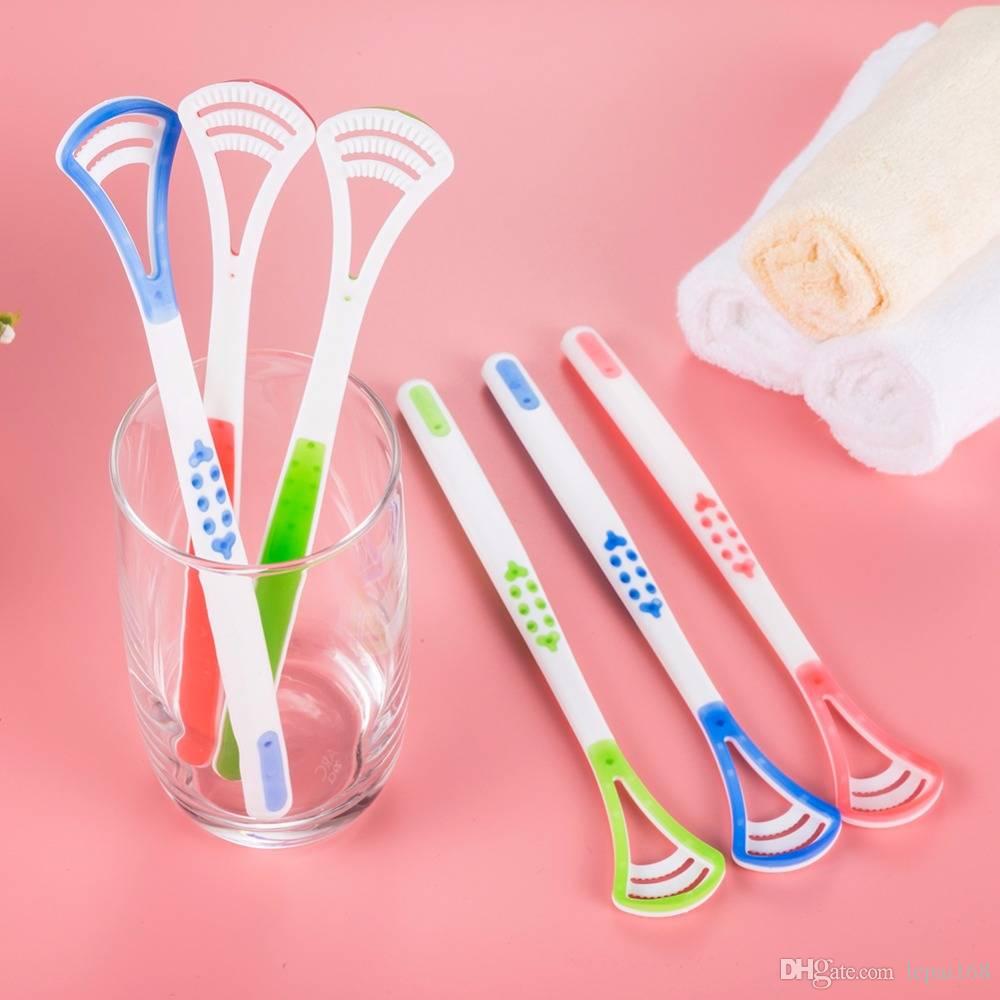 3. Flossing Is Also A Priority
Flossing might be far down your to-do list, but try not to let it be! Flossing daily is necessary to remove lodged food particles between your teeth, which your toothbrush cannot access. Without flossing, bacteria and plaque may still be present in these spaces, which can lead to tooth decay and gum disease. Flossing also helps fight bad breath by removing odor-causing bacteria.
4. Gum Disease Poses Many Health Risks
Gum disease has been linked with increased risks of a host of health problems, including heart disease, arthritis, strokes, and diabetes. Your mouth is truly a window to the rest of your body, and oral bacteria can impact other systems within your body. The good news is that gum disease is preventable! Taking care of your teeth is extremely important for the long term.
5. Diet Matters
This pandemic has impacted us all, but our community is indeed all stronger together. Our team at WDG always has your safety and health as our top priority, and we have implemented additional safety measures and equipment to help prevent the transmission of all infections, including COVID-19.  Our office follows the recommendations made by the American Dental Association (ADA), the U.S. Centers for Disease Control and Prevention (CDC) and the Occupational Safety and Health Administration (OSHA).
Wellesley Dental Group has completely reopened since June 8th, 2020 for all dental procedures and cleanings! Thank you for entrusting your health and dental care to us at Wellesley Dental Group. We look forward to welcoming back our patients, neighbors, and friends.
Feel free to contact Drs. Ali & Ali and the caring team at Wellesley Dental Group if you have any thoughts or concerns; they will be happy to answer your questions! Contact us today at 781-237-9071 or smile@wellesleydentalgroup.com to set up an appointment.
Your little ones and teens are welcome to visit our pediatric dentist, Dr. Derek, and Dr. Emad is happy to help with your TMJ and orthodontic needs. For wisdom teeth extractions or any other oral surgery needs, Dr. Stephens would love to help, and our gum-specialist Dr. Singh can help with your gum-related concerns.
References:
https://www.healthline.com/health-news/how-to-keep-your-teeth-healthy-if-your-dentist-office-is-closed
https://www.colgate.com/en-us/oral-health/basics/threats-to-dental-health/dental-care-during-coronavirus