July 27th, 2020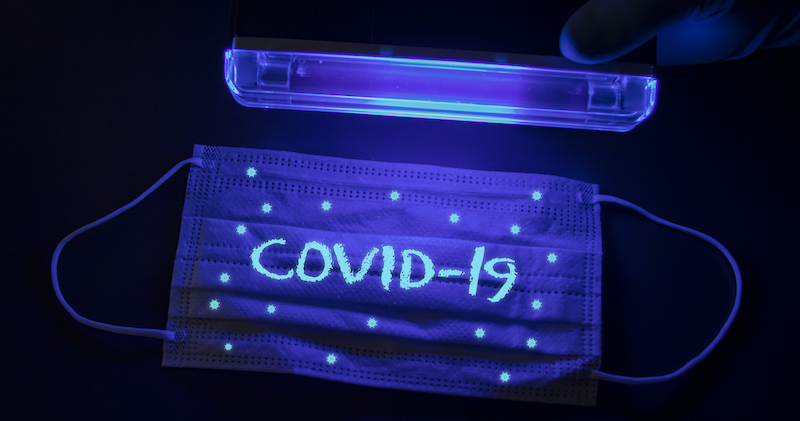 At all times our caring team at WDG is putting your safety first. Although the world's "new normal" might not be clear, we are fully prepared and equipped to keep you and your family safe when visiting with us. Since reopening, we have invested in several additional safety equipment, in addition to updating our protocols and training our staff to help prevent the transmission of all infections, including COVID-19. Our office has introduced one of the more recent ground-breaking methods to remove airborne microbes: UVC sterilization technology.
What is UVC sterilization technology?
You might have heard about Ultraviolet (UV) light technology trending recently through the media. It's a hot topic, particularly because of its microbial disinfection benefits. UV light is a part of electromagnetic light, which is not visible to our eyes, that consists of wavelengths ranging from 100-400 nm. The UV spectrum is split into 3 parts including, UVA (long-wave: 315 to 400 nm), UVB (medium-wave: 280 to 315 nm), and UVC (short-wave: 100 to 280 nm)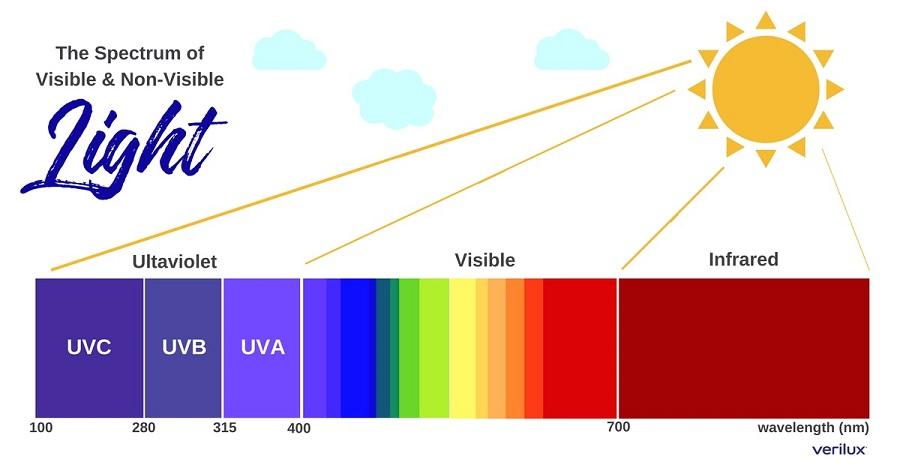 Hospitals and large health corporations commonly use UV light devices for sterilization purposes with much success, both in terms of safety and efficiency. These devices may also prove to be a huge benefit for dental practices during this global pandemic.
As reported by the U.S. Food and Drug Administration (FDA), UVC sterilization technology devices use UVC light to compete against microorganisms (also referred to as being germicidal). This high energy short UV wavelength works to interfere with microbial DNA and consequently block their reproduction and prevent them from infecting the environment.
According to Dr. Richard Martinello, an associate professor at Yale School of Medicine and medical director of the Department of Infection Prevention at Yale New Haven Hospital, UV light has been found to be beneficial against coronaviruses, including Severe acute respiratory syndrome (SARS) and Middle East respiratory syndrome (MERS). Yet, more research needs to be done regarding UV light and its effect on battling COVID-19.
At WDG we've introduced these UV devices to protect our patients and staff: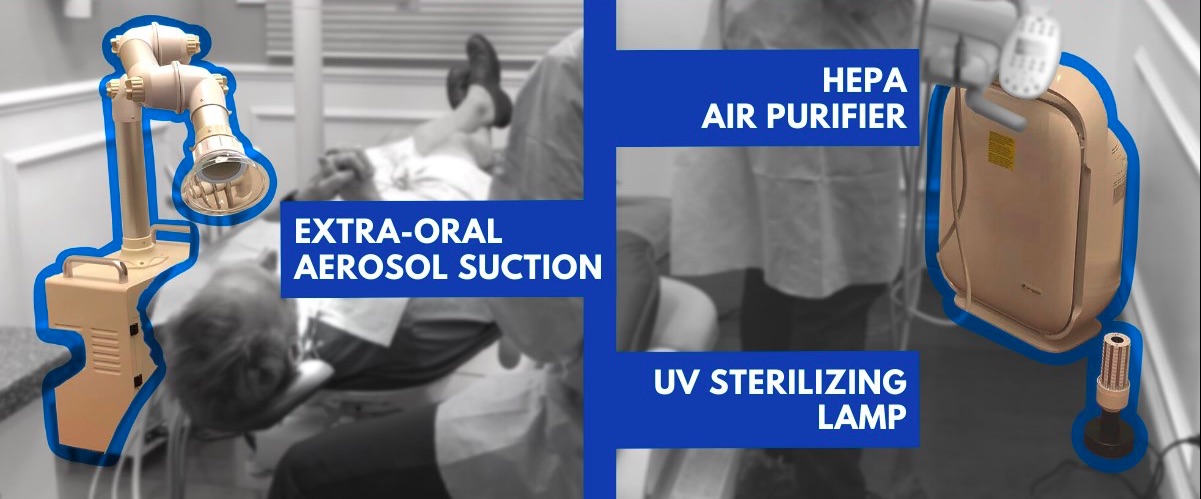 UV-Sanitizing HEPA Air Purifiers
H13 HEPA air purifiers have been installed in the reception area and hallways. These purifiers have been tested to eliminate over 99.97% of airborne pollutants. Additionally, these purifiers have the built-in germicidal UV system that sanitizes the air of microorganisms including viruses and mold.
Sterilizing UV Lamps
In complement to our heightened airflow management and filtration systems, we have also installed UV lamps that sterilize the environment by breaking down microbe DNA.
As the sun continues to shine during these warm summer days, remember to keep these summer safety tips in mind as we all try to limit the spread of COVID-19. Plus, keeping your immune system healthy and strong during these unprecedented times is particularly important. Don't forget, your oral health is an essential part of your overall heath, and we are always here for you. If you experience any COVID-19 symptoms, postpone dental treatment and seek immediate medical care.
Wellesley Dental Group has completely reopened since June 8th, 2020 for all dental procedures and cleanings! Thank you for entrusting your health and dental care to us at Wellesley Dental Group.
Feel free to contact Drs. Ali & Ali and the caring team at Wellesley Dental Group if you have any thoughts or concerns; they will be happy to answer your questions! Contact us today at 781-237-9071 or smile@wellesleydentalgroup.com to set up an appointment.
Your little ones and teens are welcome to visit our pediatric dentist, Dr. Derek, and Dr. Emad is happy to help with your TMJ and orthodontic needs. For wisdom teeth extractions or any other oral surgery needs, Dr. Stephens would love to help, and our gum-specialist Dr. Singh can help with your gum-related concerns.
References:
https://www.cnbc.com/2020/05/26/dental-practices-consider-using-uv-light-tech-to-safely-reopen.html
https://www.dentistryiq.com/dentistry/products/infection-control-and-instrument-management/article/14180067/uvc-sterilization-works-in-large-healthcare-settings-what-about-dental-offices?utm_source=DEC_DIQ+Morning+Briefing&utm_medium=email&utm_campaign=CPS200721105&o_eid=3760I9143045C2X&rdx.ident%5Bpull%5D=omeda%7C3760I9143045C2X&oly_enc_id=3760I9143045C2X
https://medicalxpress.com/news/2020-04-uv-wont-covid-19but-disinfect-medical.html
https://www.todaysrdh.com/ultraviolet-germicidal-irradiation-dental-medical-settings-method-sterilization/
https://www.fda.gov/media/136533/download
https://in.dental-tribune.com/news/how-to-use-ultraviolet-light-uvc-to-fight-covid-19-effectively-in-dental-clinics-dr-ajay-bajaj/
https://cdn.shopify.com/s/files/1/0024/5386/4500/files/Spectrum_of_Light.jpg?v=1528825019
https://facilityexecutive.com/wp-content/uploads/2020/07/UV.Covid-19.jpg