November 7th, 2021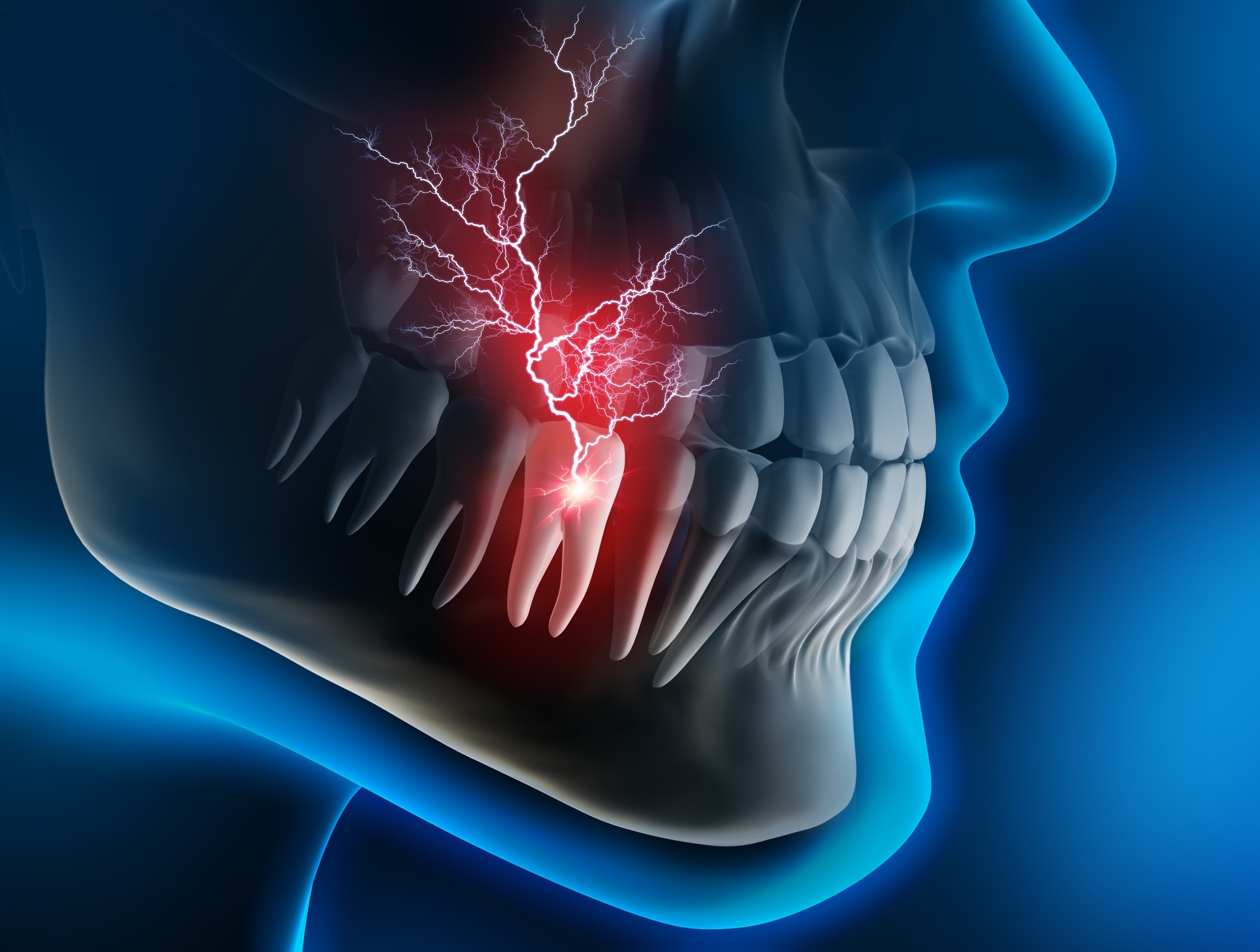 Wondering if an infected tooth can also infect your body? Turns out, it can. Since teeth are a part of the body, the health of your teeth directly relate to your overall health. When your tooth becomes infected by bacteria, it can lead to the formation of a dental abscess characterized by the accumulation of pus. If the infection is located toward the end of the root it is termed a periapical abscess. If the infection is in the gums surrounding teeth it is known as a periodontal abscess.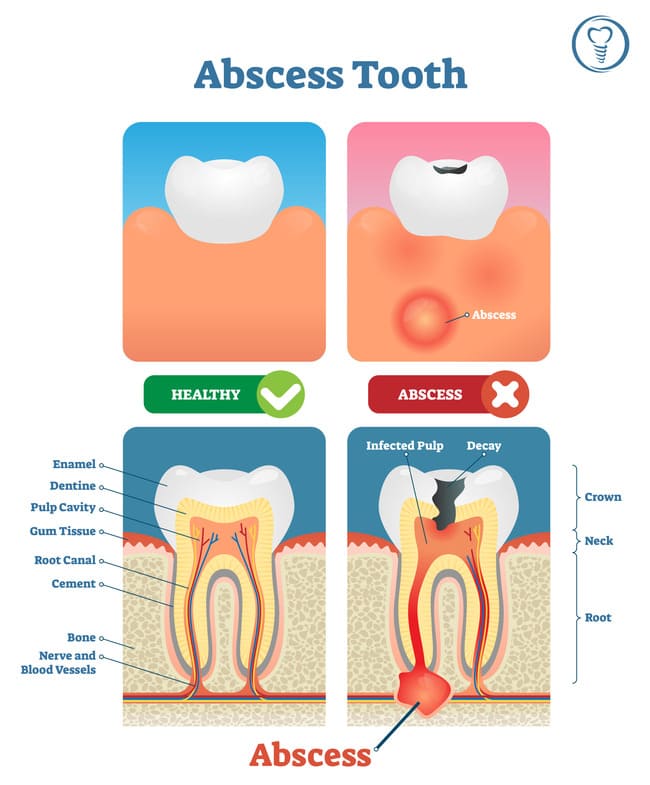 Dental abscesses often occur due to poor oral health (ex: tooth decay, gum disease, etc.), and if left untreated can even be life-threatening. Abscesses can also be a result of trauma to teeth, or previous dental work. In addition, individuals who smoke tobacco, have dry mouth, or immunocompromised individuals are at a higher risk for developing a dental abscess. Fortunately, practicing good oral hygiene can help lower your risk of dental infections and other oral issues.
Common signs and symptoms of a dental abscess include:
A throbbing and painful toothache
Heat/cold sensitivity
Sensitivity and pain when chewing
Swollen lymph nodes in the neck and jaw
Gum redness and swelling
Swelling in the face and neck
Fever
Trouble breathing or swallowing
Altered taste/odor of breath
Untreated abscesses can potentially spread to other parts of the body, which can trigger dangerous health problems. It can also lead to sepsis, which can cause tissue damage, organ failure, and severe long-term health problems
It is important to let your dental professional know right away if you believe that you have an abscess. If in need of immediate care due to severe symptoms like fever, or trouble breathing or swallowing, go to the emergency room. It is important to note that a dental abscess will not go away on its own, and treatment must be conducted in order to resolve the abscess.
Treatment may include antibiotics and draining the abscess. In addition, root canal treatment or extraction of the infected tooth may be necessary.
Prevention can go a long way to helping keep you healthy. Combatting tooth decay by practicing good oral habits can help you lower your risk of developing a tooth abscess. Be sure you are brushing your teeth twice a day with a fluoride toothpaste, and flossing at least once a day. Keep up with your regular dental check-ups to ensure your pearly whites are healthy.