May 13th, 2020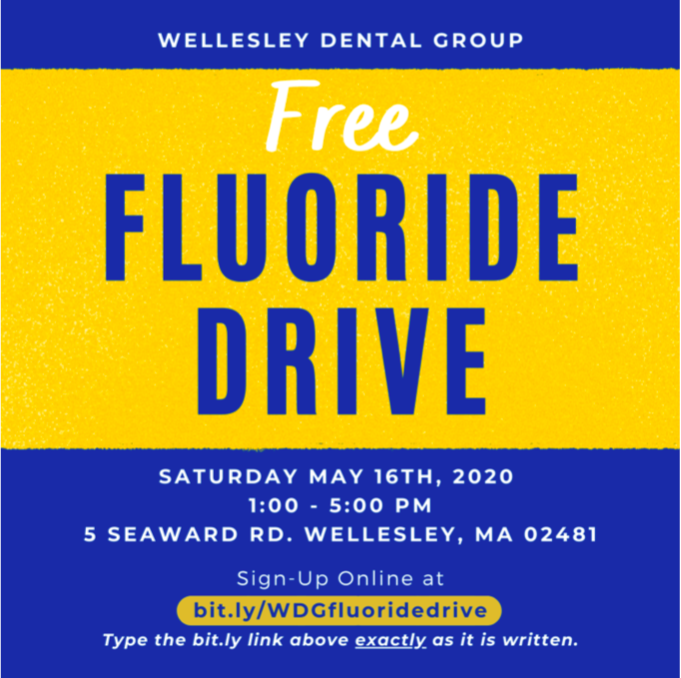 Missing your favorite dental group? We're certainly missing YOU!
We know that so much has changed over the last several months, and many of you have not been able to receive routine dental care. While we are eager to open our doors and serve our patients and community soon (we're hoping by the end of May, but are going to abide by local guidelines and recommendations), we don't know exactly when that will be.
In the meantime, we don't want to leave you hanging!
Wellesley Dental Group remains dedicated to providing preventative care and promoting healthy habits for you and your family. As smile ambassadors of our community, Wellesley Dental Group will be offering free drive-by fluoride treatments this Saturday, May 16th from 1pm-5pm.
If interested in a free fluoride treatment sign up using this link: https://bit.ly/WDGfluoridedrive 
Check out some FAQs here, and expect more details closer to the 16th!