September 6th, 2020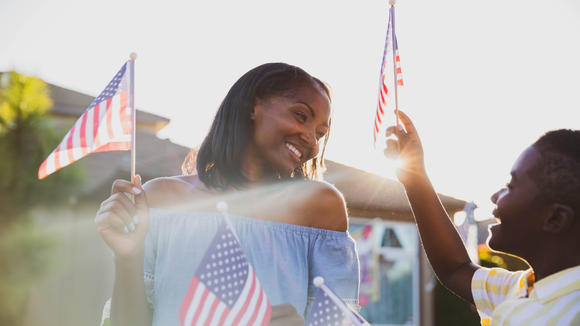 Can you believe we're approaching Labor Day already? Labor Day honors the work and achievements of U.S. workers and typically marks the closing of summer for many as we get ready to approach the fall. Normally, Labor Day weekend is full of social parties and celebrations across America, but experts warn that this Labor Day should look differently during the COVID-19 pandemic. Unfortunately, although the holiday may be a vacation for us, COVID-19 is still rising and not taking any days off!
Sadly, after gatherings during Memorial Day, the cases of COVID-19 drastically increased, with 4 million more cumulative cases since the holiday. As of today, in the United States there are currently 6,432,209 cases of COVID-19 and 192,864 deaths reported. According to CNN, a model cited by leading health experts predicts over 400,000 Americans could die by January 1st 2021. Dr. Anthony Fauci, Director of the National Institute of Allergy and Infectious Diseases, explains, "If we're careless about it, then we could wind up with a surge following Labor Day...It really depends on how we behave as a country."
It is important to remember that the pandemic is not over, and not to let up on safety precautions, especially during this holiday weekend! Beth Blauer, an executive director at Johns Hopkins University Centers for Civic Impact, who has been tracking U.S. COVID-19 transmission data at the Coronavirus Resource Center, warns, "We're seeing a lot of evidence that transmission is happening in smaller, family-driven parties." Even small gatherings can consequently lead to greater spread, which can be deadly for some. CNN reports that a wedding and reception in Maine on August 7th was found to have infected 144 people within the past month. Of the 144 infected individuals, 56 of the cases were from individuals who were at the wedding and reception, however, after interactions with people who attended the gathering the virus also spread 100 miles to a nursing home and 220 miles to a county jail. Sadly, two individuals have passed away following the spread from the event.
So, what does this mean for your day off? Health experts say that the pandemic does not have to stop all of your Labor Day fun. However, to avoid a surge in cases, there are actions to take to lower the risk of COVID-19 infection and spread to help make the holiday weekend safer for everyone, according to epidemiologist and professor of health metrics sciences at the Institute for Health Metrics and Evaluation at the University of Washington, Ali Mokdad:
Getting outside, hiking, bike rides, and other outdoor activities in non-crowded areas is preferred over indoor activities
Wear masks at all times when not eating, continue to practice social distancing, and keep your hands and frequently touched surfaces disinfected
Keep the family units separated by at least 6 feet or more
Make sure tables, food, condiments, eating utensils and trash containers are also separated
Have each family bring their own food, avoid food sharing. If food is shared, separate into small containers in advance to be distributed
Communicate safety protocols to all guests if hosting an event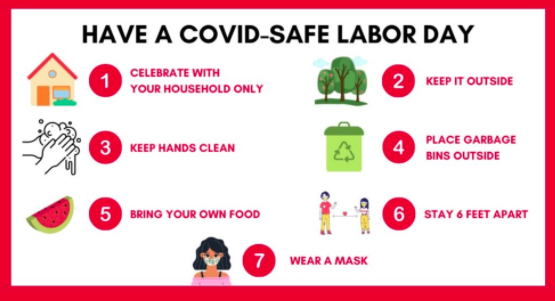 Feel free to contact Drs. Ali & Ali and the caring team at Wellesley Dental Group if you have any thoughts or concerns; they will be happy to answer your questions! Contact us today at 781-237-9071 or smile@wellesleydentalgroup.com to set up an appointment.
Your little ones and teens are welcome to visit our pediatric dentist, Dr. Derek, and Dr. Emad is happy to help with your TMJ and orthodontic needs. For wisdom teeth extractions or any other oral surgery needs, Dr. Stephens would love to help, and our gum-specialist Dr. Singh can help with your gum-related concerns.
This pandemic has impacted us all, but our community is indeed all stronger together. Our team at WDG always has your safety and health as our top priority, and we have implemented additional safety measures and equipment to help prevent the transmission of all infections, including COVID-19. Wellesley Dental Group has completely reopened since June 8th, 2020 for all dental procedures and cleanings! Thank you for entrusting your health and dental care to us at Wellesley Dental Group.
References:
https://www.cnn.com/2020/09/02/health/labor-day-covid-19-precautions-wellness/index.html
https://www.cnn.com/2020/09/06/health/us-coronavirus-sunday/index.html
https://www.cnn.com/2020/09/04/health/labor-day-coronavirus-safety-wellness/index.html
https://nypost.com/2020/09/04/fauci-warns-7-states-need-to-be-covid-19-cautious-over-labor-day-weekend/
https://www.history.com/topics/holidays/labor-day-1
https://www.worldometers.info/coronavirus/country/us/
https://www.gannett-cdn.com/presto/2020/09/03/USAT/b47f8c50-52ae-43ec-9483-84992a0fc2c0-Labor-Day.png?width=580&height=326&fit=bounds&auto=webp
https://www.mytwintiers.com/news-cat/local/chemung-county-health-department-advising-a-covid-free-labor-day-weekend/