May 4th, 2021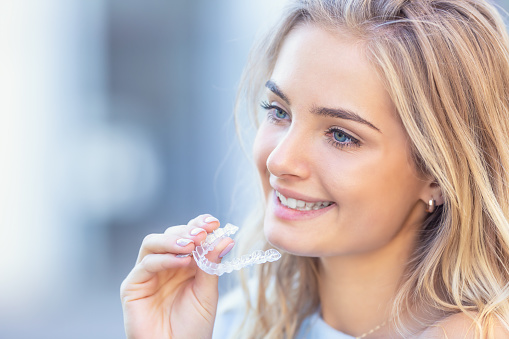 Are you looking to improve your smile, or notice you may not be as confident smiling? Orthodontics can help you reinvent your smile by correcting misaligned teeth, crooked or rotated teeth, protruding teeth, spaces, and much more! Your dentist may also refer you to an orthodontist to help improve your bite so that you can chew, speak, and function better.
Orthodontics is a specialty of dentistry that focuses on the art and science of dental and facial irregularities. Orthodontists diagnose, prevent, and treat these irregularities and help promote healthy function of the teeth and jaws. The American Academy of Orthodontics (AAO) is recognized as the world's oldest and largest dental specialty organization. Following a DDS (Doctor of Dental Surgery) or DMD (Doctor of Medicine in Dentistry or Doctor of Dental Medicine) degree, orthodontists train an additional 2-4 years in the speciality of orthodontics.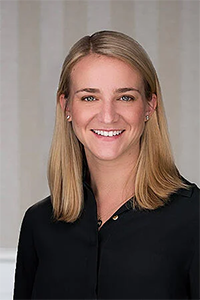 Wellesley Dental Group's very own Dr. Marisa Reason is passionate about providing excellent orthodontic treatment, and is a wonderful leader in the field. Dr. Reason is a member of the American Association of Orthodontists, Massachusetts Dental Association (MDS), and American Association of Public Health Dentistry. She completed her CAGS/MSD in Orthodontics and Dentofacial Orthopedics in the Advanced Orthodontic Training Program at the Boston University Henry M. Goldman School of Dental Medicine. In addition, she is recognized as a Diamond Top 1%  Invisalign provider and was voted a 2020 Top Dentist by Boston Magazine for Orthodontics. Learn more about Dr. Marisa Reason on our website, here.
Other bite issues that can be corrected with orthodontics include jaw growth problems, congenitally missing teeth, extra teeth, and bringing a tooth into your mouth that is stuck under the gums. In some cases when children lose their baby teeth before the natural time, for instance due to tooth decay, the orthodontist may suggest using a space maintainer to hold the space for the permanent tooth to come in. In addition, poor habits such as thumb-sucking, tongue-thrusting, or nail biting can also create a need for orthodontics as para-functional habits can cause tooth misalignment.
Having your teeth in the correct orientation and having a healthy jaw relationship is important not only for cosmetic reasons, but also for proper function. Misaligned teeth can also be very tricky to clean and can result in a greater risk for tooth decay and gum disease.
Braces can be a good treatment option for anyone of any age! 
Based on each person's individual case, the orthodontist may offer or recommend traditional metal braces, orthopedic appliances that guide facial and jaw development in growing children, palatal expanders to widen the upper jaw, removable retainers,  headgear, or more inconspicuous options such as ceramic braces, lingual braces (placed on the back side of teeth), or clear removable aligners, just to name a few orthodontic and orthopedic appliances! The orthodontist will develop a treatment plan custom to your specific needs based on
diagnostic tools including clinical exams, models of your teeth, and X-rays.
As always, keeping up with your oral hygiene is extremely important, especially with orthodontic appliances. It can be really easy for food and bacterial plaque to stick to the irregular surfaces of the braces, making brushing and flossing more challenging and require more time. Lack of proper oral hygiene can lead to white spot lesions, which are areas of demineralization on the surface of the outer layer of your tooth, the tooth enamel. When the braces are removed, white spot lesions are often spotted in a white square surrounding where the bracket was placed. Unfortunately, removal of white spot lesions can require removing tooth structure and additional dental procedures.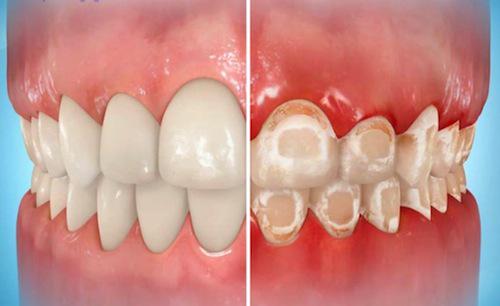 Not only are these white areas unaesthetic, they also can eventually develop into dental cavities. The good news is, white spot lesions can be prevented with good oral hygiene practices. Electric toothbrushes and water-flossers can be a great addition in particular for individuals with braces to help remove food particles. Regular dental cleanings and visits to your dentist are important to ensure that your teeth remain nice and healthy.
This pandemic has impacted us all, but our community is indeed all stronger together. Our team at WDG always has your safety and health as our top priority, and we have implemented additional safety measures and equipment to help prevent the transmission of all infections, including COVID-19. Wellesley Dental Group has completely reopened since June 8th, 2020 for all dental procedures and cleanings! Thank you for entrusting your health and dental care to us at Wellesley Dental Group.
Feel free to contact Drs. Ali & Ali and the caring team at Wellesley Dental Group if you have any thoughts or concerns; they will be happy to answer your questions! Contact us today at 781-237-9071 or smile@wellesleydentalgroup.com to set up an appointment.
Your little ones and teens are welcome to visit our pediatric dentist, Dr. Bahar Houshman and Dr. Marisa Reason is happy to help with your TMJ and orthodontic needs. For wisdom teeth extractions or any other oral surgery needs, Dr. Reisman would love to help, and our gum-specialist Dr. Singh can help with your gum-related concerns.
References:
https://www.colgate.com/en-us/oral-health/teen-oral-care/what-is-orthodontics
https://www.colgate.com/en-us/oral-health/early-orthodontics/what-is-orthodontics
https://www.google.com/url?sa=i&url=https%3A%2F%2Fwww.news-medical.net%2Fnews%2F20201224%2FResearchers-find-correlation-between-consistent-mask-wearing-and-improved-well-being.aspx&psig=AOvVaw07YUFXSNRt33WnbTdZah-4&ust=1620071583245000&source=images&cd=vfe&ved=0CAIQjRxqFwoTCOi60Y7jq_ACFQAAAAAdAAAAABAp
https://www.google.com/url?sa=i&url=https%3A%2F%2Fwww.idahoortho.com%2Fcauses-white-marks-form-around-braces-patients%2F&psig=AOvVaw30mb4u4QWDFxcNwli60mv5&ust=1620270265189000&source=images&cd=vfe&ved=0CAIQjRxqFwoTCIChgZ_HsfACFQAAAAAdAAAAABAD
https://www.google.com/url?sa=i&url=https%3A%2F%2Fdiersorthodontics.com%2Fp%2Forthodontist-West-Chester-Orthodontic-FAQ-p22747.asp&psig=AOvVaw1627n-my8huwnQqinVRwne&ust=1620271299105000&source=images&cd=vfe&ved=0CAIQjRxqFwoTCKDT3Y7LsfACFQAAAAAdAAAAABAT