August 10th, 2021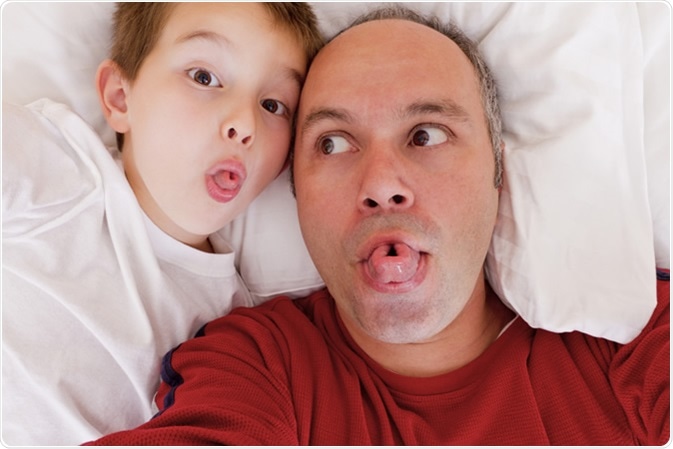 Trying to learn a new trick? Maybe you've seen people rolling or twisting their tongue to create a lucky cloverleaf and want to do the same but cannot figure out how. Interestingly, moving the tongue to form shapes was once thought to be a purely genetic ability. However, some research reports it may be the language you speak that contributes to this trick.
The tongue is a muscle, and can be moved into cool shapes, such as the letter "U" by moving the two sides of your tongue up. Or, you can fold the tongue over or under, twist it from right to left, create a roll, or make a cloverleaf.
Are you able to make a cloverleaf tongue?
This ability is a rare and special ability. A study published in the journal Dysphagia reported that approximately 84% of the population can roll their tongue but only about 15% can form the cloverleaf with their tongue.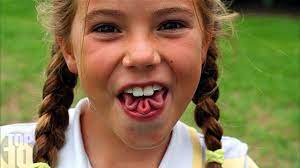 Why rolling your tongue may not be genetic:
A study published in the Journal of Clinical & Diagnostic Research found that your language may play a role in the ability to roll your tongue. This study looked at 450 medical students in Malaysia making up three ethnic groups with different languages (Malay, Malaysian Chinese, and Malaysian Indian). The results showed Malaysian Indians had a greater ability to make tongue movements than individuals who identified as Malay, and Malaysian Chinese. The study concluded that the tongue requirements necessary to pronounce words in different languages may play a role in individual's ability to make certain tongue movements.
This pandemic has impacted us all, but our community is indeed all stronger together. Our team at WDG always has your safety and health as our top priority, and we have implemented additional safety measures and equipment to help prevent the transmission of all infections, including COVID-19. Wellesley Dental Group has completely reopened since June 8th, 2020 for all dental procedures and cleanings! Thank you for entrusting your health and dental care to us at Wellesley Dental Group.
Feel free to contact Drs. Ali & Ali and the caring team at Wellesley Dental Group if you have any thoughts or concerns; they will be happy to answer your questions! Contact us today at 781-237-9071 or smile@wellesleydentalgroup.com to set up an appointment.
Your little ones and teens are welcome to visit our pediatric dentist, Dr. Bahar Houshman and Dr. Marisa Reason is happy to help with your TMJ and orthodontic needs. For wisdom teeth extractions or any other oral surgery needs, Dr. Reisman would love to help, and our gum-specialist Dr. Singh can help with your gum-related concerns.
References:
https://www.colgate.com/en-us/oral-health/mouth-and-teeth-anatomy/can-you-make-a-cloverleaf-tongue
https://www.google.com/url?sa=i&url=https%3A%2F%2Fwww.news-medical.net%2Fhealth%2FGenetics-of-Tongue-Twisting.aspx&psig=AOvVaw2E8oKgADwvVts2BTIRWXAu&ust=1628615429823000&source=images&cd=vfe&ved=0CAsQjRxqFwoTCMja97S3pPICFQAAAAAdAAAAABAD
https://www.google.com/imgres?imgurl=https%3A%2F%2Fi.ytimg.com%2Fvi%2FLgKfXZ2kARM%2Fmaxresdefault.jpg&imgrefurl=https%3A%2F%2Fdoyouremember.com%2F31386%2F10-things-humans-cant-probably-tried&tbnid=4ky7Lla5MmI8uM&vet=12ahUKEwjtyu-hwqTyAhUHIt8KHW3DDY8QMygRegUIARDVAQ..i&docid=jmOB7EMsZ9QqdM&w=1280&h=720&q=tongue%20cloverleaf&ved=2ahUKEwjtyu-hwqTyAhUHIt8KHW3DDY8QMygRegUIARDVAQ