October 31st, 2019

Today lots of candy will be collected from house to house, and most of the time children will have a collection of all types of candy within their bags. But, did you know that all candies are not created equal? There are some candies that are worse for your oral health than others. Take a look at what candies should be avoided: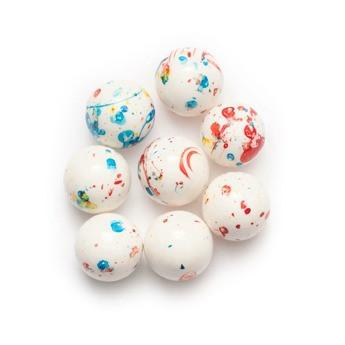 The name itself is terrifying, and true. Hard candies, such as jawbreakers can cause extreme jaw pain and even lead to cracked teeth. They also last a long period of time within the mouth which exposes your teeth to harmful sugars for the lengthy periods.
Fun Dip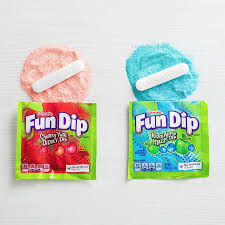 The assortment of colors and sweet taste of fun dip can be cool, but it is essentially made up of 100% sugar and can be detrimental to your pearly-whites.
Snickers

The chocolate and caramel goodness can be not so sweet for your teeth despite the high sugar content. It's another sticky treat, and contains 27 grams of sugar, and contains 266 calories.
But not to worry, once done sorting from the huge candy pile collected today, our Annual Candy Drive is a great way to share extra Halloween candy for a great cause. We will send all donations and caring messages to our U.S. troops overseas to express our gratitude for their service. Any school, organization, or individual is welcome to participate. We also award a grand prize of $1000 to the school PTO that donated the most candy, taking into account the number of students per school and amount of pounds of candy collected per student. Please join us for the upcoming grand celebration this year:
Candy Collection: 1st-7th November 2019Press Event: 8th November, 2019 @ 10 AMLocation: 5 Seaward Rd, Wellesley, MA 02481
If you have questions or queries about how you can join hands with us for this great cause, send us an email at candydrive@wellesleydentalgroup.com, or call us at 781-237-9071. This year you can also register online!
RSVP: https://forms.gle/WdvFhU9UoM6RU2fR7
Be sure to follow us on Twitter,  LinkedIn, and Facebook, and look for updates on our Facebook Event Page.
Feel free to contact Drs. Ali & Ali and the caring team at Wellesley Dental Group if you have any thoughts or concerns; they will be happy to answer your questions! Contact us today at 781-237-9071 or smile@wellesleydentalgroup.com to set up an appointment.
Your little ones and teens are welcome to visit our pediatric dentist, Dr. Derek, and Dr. Emad is happy to help with your TMJ and orthodontic needs. For wisdom teeth extractions or any other oral surgery needs, Dr. Stephens would love to help, and our gum-specialist Dr. Singh can help with your gum-related concerns.
References:
http://www.dentalproductsreport.com/dental/article/8-candies-make-dental-professionals-scream?page=0,8
JVILWLHVCII6TMWSD434TWBNXM.jpg
sconza-jawbreakers-1-inch.jpeg