Friendly Pediatric Dentist – Wellesley, MA
Get to Know
Dr. Bahar Houshmand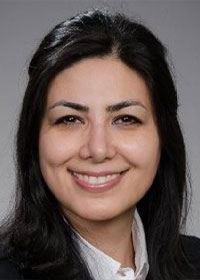 Dr. Bahar Houshmand received her DDS degree from Shahid Beheshti University. She continued her education at Stony Brook University and University of Washington where she obtained her Master's degree and second dental degree respectively. Dr. Houshmand completed her pediatric residency training at University of Connecticut Health Center and Connecticut Children`s Medical Center.
After completing her residency program, Dr. Houshmand was honored to join University of Connecticut Pediatric Dentistry department as full-time faculty. She was privileged to teach clinical and didactic courses to dental students and pediatric dentistry residents for the past few years.
Dr. Houshmand strongly believes in education and creating a positive relationship with parents and their children. She enjoys interacting with kids and listening to their priceless stories. She treats her patients with respect and patience, as if they are members of her family.
In her spare time, Dr. Houshmand likes to spend time with family and friends. She enjoys painting, reading and all outdoor activities. Dr. Houshmand is a member of the American Association of Pediatric Dentistry and is a diplomate of American board of pediatric dentistry.