Veneers – Wellesley, MA
One Treatment for a Complete Smile Transformation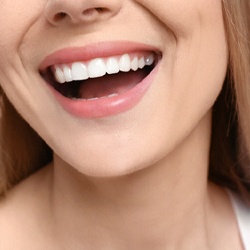 You no longer need to hide your smile because of gaps, chips, stains, or misshapen teeth. With veneers in Wellesley, MA, you can easily correct your teeth's imperfections to help you have a more confident, more beautiful smile. Veneers are natural in appearance and are a perfect option for patients wanting to make minor — or perhaps even major — adjustments to the look and feel of their smile. Contact us today to learn more about this transformative treatment.
What Are Dental Veneers?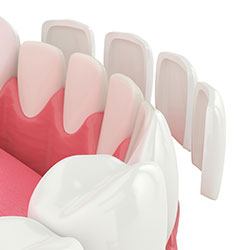 Veneers are thin, custom covers made from tooth-colored materials such as porcelain. They are designed to adhere to the front sides of your teeth, allowing them to hide imperfections. Because they are specially designed for each patient, they provide a natural look that can be tailored to your unique wishes. They are highly resistant to stains and have the potential to last for up to 20 years or longer.
Some of the aesthetic issues that veneers can commonly address include:
Chips and cracks
Minor misalignment
Stains and discoloration
Teeth that are too narrow or too short
Asymmetrical teeth
Misshapen teeth
The Process of Getting Veneers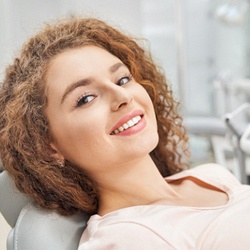 First, you will attend a consultation. Our team will learn about your goals for treatment and determine whether veneers are a fit for you. Be sure to let us know if there is anything specific that you would like to accomplish with your smile.
To prepare your teeth for veneers, your cosmetic dentist in Wellesley will remove a bit of enamel from them. This ensures that your veneers will not look bulky or unnatural. Next, we will take impressions of your teeth. Those impressions, along with detailed design notes, will go to a dental laboratory.
While the laboratory fabricates your permanent veneers, you will wear temporary ones to protect your teeth. Once your veneers are ready, we will verify their fit before we secure them in your mouth.
The Benefits of Veneers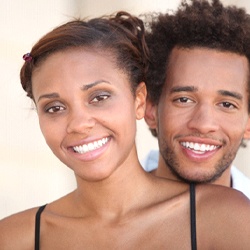 Some of the top benefits of veneers include:
Stain resistance. Porcelain is nonporous, so pigments cannot seep into it. You can expect your veneers to retain their original color for many years.
With proper care, veneers may last for 15 – 20 years or longer.
You can get one veneer or a full set. You can also let us know if you want your teeth to be a particular color or shape.
Natural appearance. Porcelain closely resembles real tooth enamel. No one will have to know that you had some work done on your smile.
Fast treatment. Designing and placing veneers usually requires just a few visits to our office.