About Our Dental Office – Wellesley, MA
What makes Wellesley Dental Group unique?
Ours started as a family business that has two generations of dentists to serve you. We make our patients feel as if they are a part of our family by treating them with kindness and respect.
Since we are a multi-specialty dental office, all dental solutions are offered under one roof, from single-tooth restorations to complex full-mouth reconstruction.
We stay on the forefront of dental technology by utilizing CEREC® same-day crowns, implants, digital impressions and X-rays, and Invisalign® clear aligners.
Together, we build and maintain a platform that supports a healthy, beautiful, and confident you! Contact our Wellesley dental office to schedule an appointment today!
Our TRUE Values
As a 42 North Dental supported dental office we abide by TRUE values: Trust, Respect, Urgency, Excellence Inherent in these values is our commitment to providing high-quality dental care to patients of all races, religions, gender identities, sexual orientations, abilities, national origins and ethnicities. We are committed to an inclusive workforce with equal opportunities for all employees and know we are at our best when we are working together. We believe our diversity is our strength and connects us to the patients and communities we serve.
Boston Magazine Top Dentists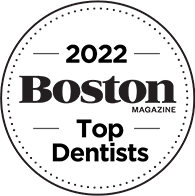 Each year, Boston Magazine gives awards to the top-rated dentists in the Boston area. Boston Magazine sends letters to licensed doctors in the Boston area asking them to send in their nominations for top doctors. Only those licensed to practice in Massachusetts can vote. This way, the winners are top dentists in the eyes of their peers. We are honored to have four award-winning dentists in our dental office.
Boston Magazine, a leading publication in Massachusetts, names "Top Dentists" in the greater Boston area. Along with peer voting, each nominee is heavily vetted through an advisory board of industry leaders and experts. We are honored that our doctors are able to win year after year.
The Best of the Best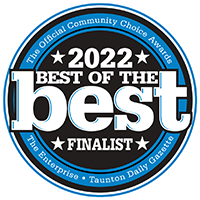 Metro West polls the local communities through to voet for the best businesses in our area.
We are happy to announce our dental group has won the 2022 Best of the Best - Metro West Best Orthodontic Clinic! Thank you to our patients for voting and for Dr. Marisa Reason for always providing exceptional patient care.
Wellesley Dental Group and 42 North
The Practice is a 42 North Dental Care, PLLC practice and is owned and operated by dentists Dr. Samuel Shames, DMD. and Dr. Ronald Weissman, DMD. The Practice is supported by 42 North Dental, LLC, a dental support organization that provides non-clinical administrative and business support services to the practice. 42 North Dental, LLC does not own or operate the dental practice or employ dentists to provide dental services. Find more information about 42NorthDental, LLC and the dental practices it supports at 42northdental.com.