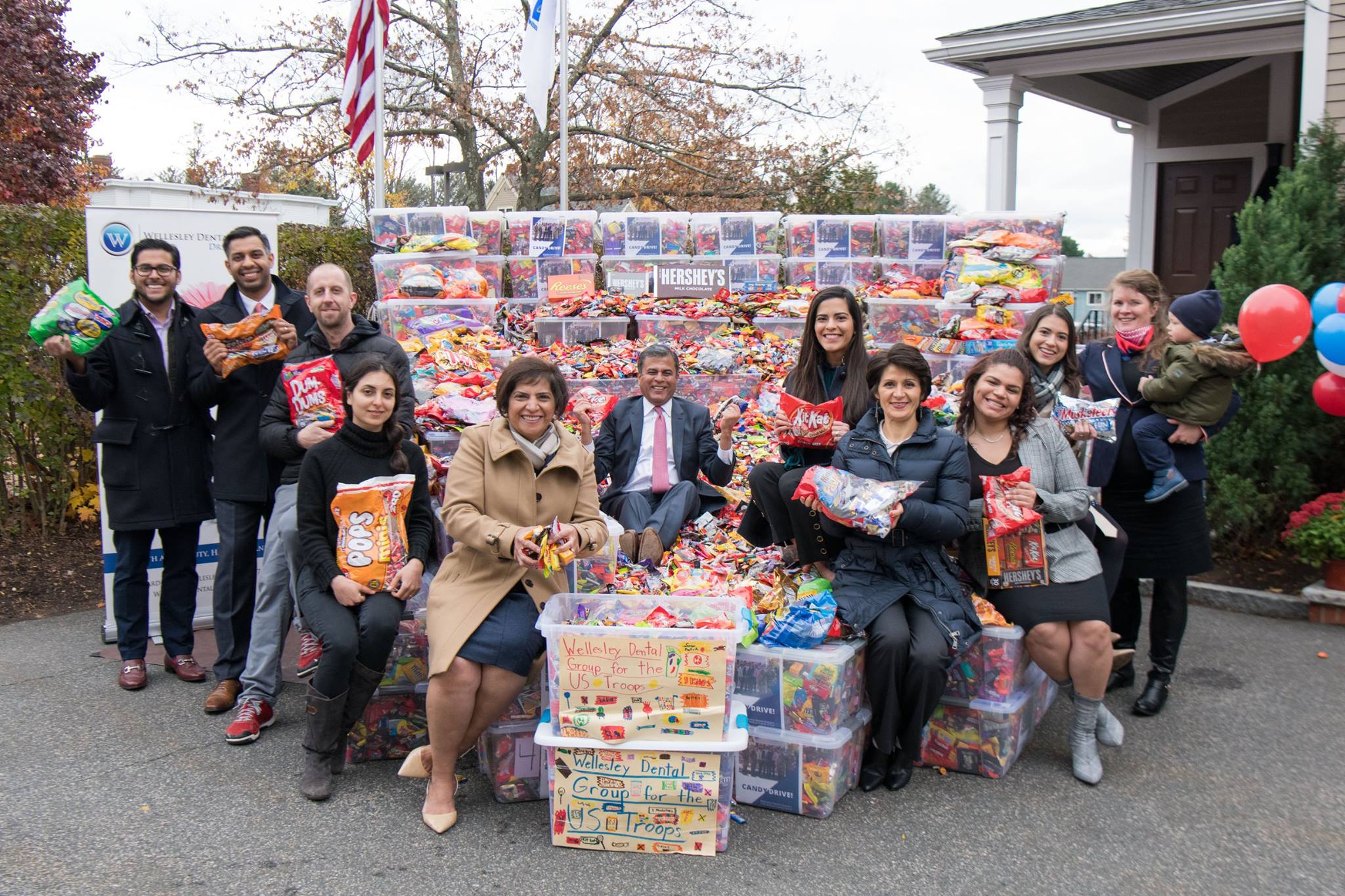 Each fall here at the Wellesley Dental Group is an exciting and sweet-filled season: It's Candy Drive time! We are reminded just how truly amazing the power of giving is, and how special it is when our community comes together for a great cause. We are extremely grateful to see this annual initiative continue to grow, now going on for twelve years! This tradition sprung from our goal of promoting selfless acts of giving in children through sharing extra Halloween candy to protect their pearly whites, and sending caring messages to honor and express gratitude to our U.S. troops overseas. Community and service to others is an essential part of our core values, and each year we could not accomplish these efforts without YOU! Last year 13,749 students were involved and we collected 12,238 pounds of candy from over 43 schools, and several other individuals and organizations. This year we plan to break this record and are excited for the celebration to be even greater.
Last year we were able to send over 500 packages filled with the candy, oral hygiene supplies, and caring handwritten cards from the community's donations through CarePacks, a non-profit organization located in Weymouth, MA.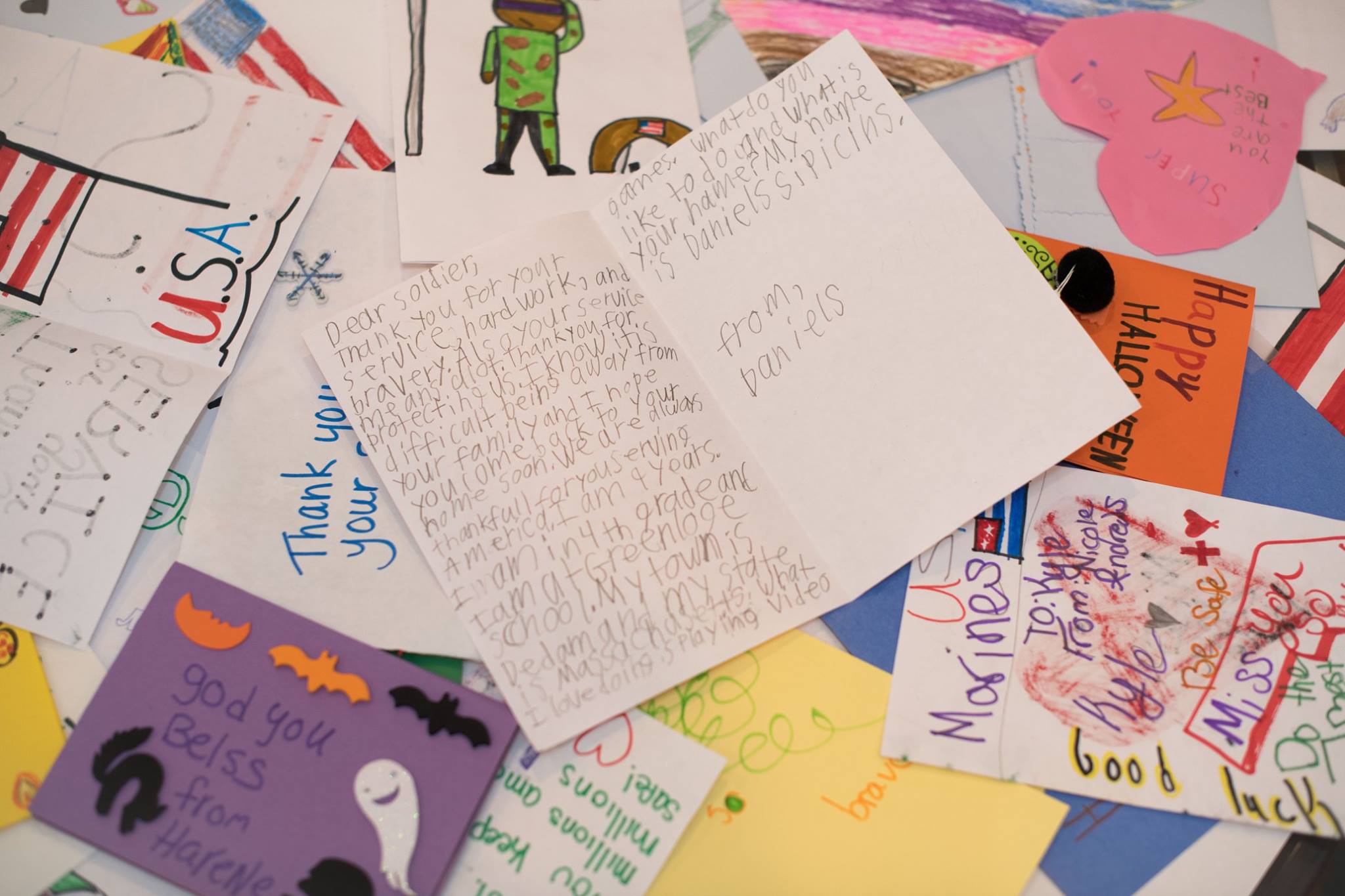 But, the party doesn't stop there. Once the donations are collected, we celebrate with the community at our community and press event at our office in Wellesley. This grand celebration is always a blast, with performances by young students, special guest speakers, representatives from the National Guard, and Wellesley Fire and Police departments! Take a look in the past and check out photos from 2017's 10th Annual Candy Drive here, and 2018's 11th Annual Candy Drive here.
Not to mention, we always award a grand prize of $1000 to the school PTO that donated the most candy, taking into account the number of students per school and amount of pounds of candy collected per student. Last years first place winner was Hardy Elementary School, with Broadmeadow Elementary in second place, and Fiske Elementary School in third place. Who will be the winner this year in 2019? We can't wait to find out!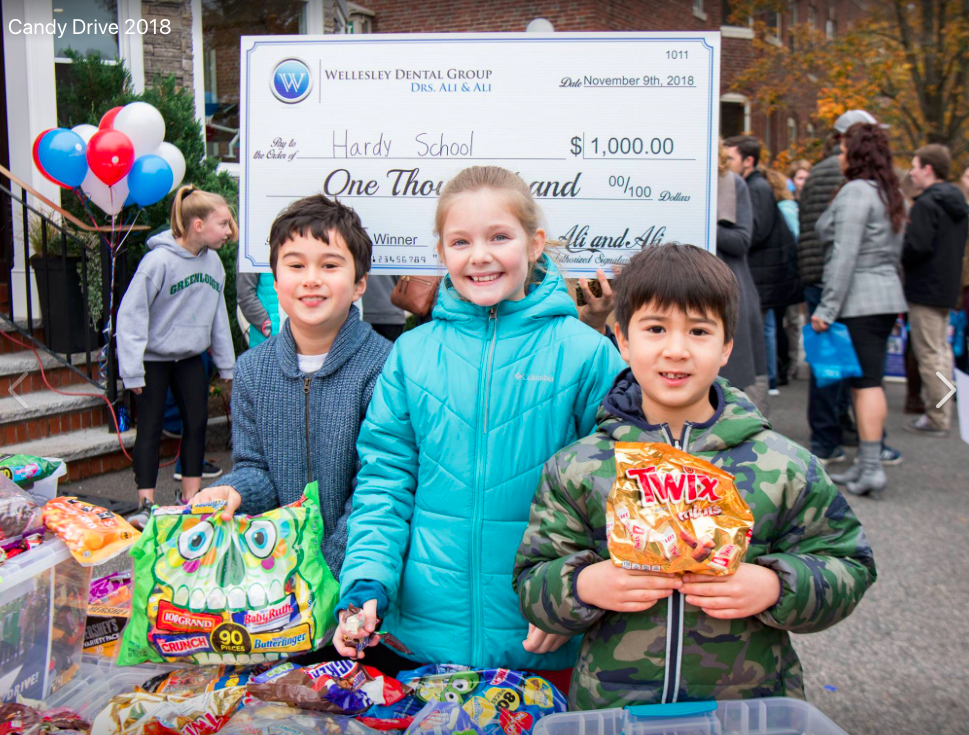 So, as we head into the season of trick-or-treats with Halloween in the near future, we are looking forward to celebrating this fun tradition with you!
Our 2019 12th Annual Candy Drive for the Troops event details are as follows:
Candy Collection: 1st-7th November 2019
Press Event: 8th November, 2019 @ 10 AM
Location: 5 Seaward Rd, Wellesley, MA 02481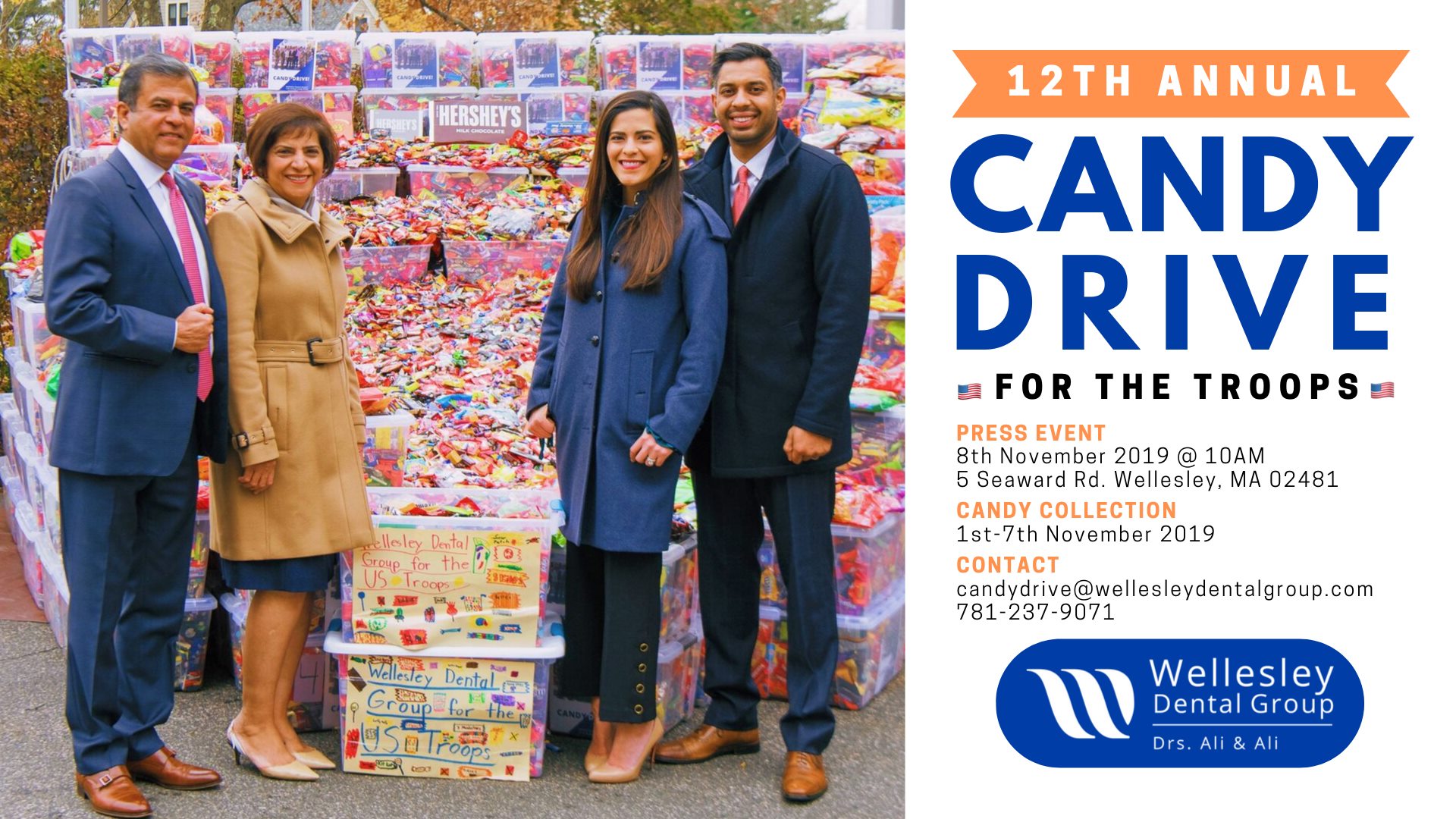 If you have questions or queries about how you can join hands with us for this great cause, send us an email at candydrive@wellesleydentalgroup.com, or call us at 781-237-9071. This year you can also register online! ????: https://forms.gle/WdvFhU9UoM6RU2fR7
Be sure to follow us on Twitter,  LinkedIn, and Facebook, and look for updates on our Facebook Event Page.