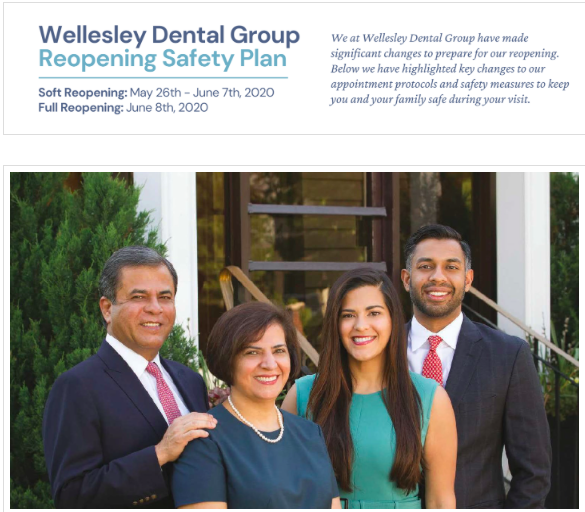 With uplifting news from Governor Baker, we remain optimistic for the future and have safety for both our patients and dental team as our top priority, as always! With the Governor's recent announcement that it is now safe to begin the first phase of reopening within the four-phase plan, we have initiated a "soft re-opening" from May 26th until June 7th, which consists of seeing patients for emergency procedures and pressing dental needs. Barring any changes, we plan to fully re-open on June 8th. 
Our lives have all been impacted by the COVID-19 pandemic in some form, but together we will overcome this crisis. Although your dental visits will not be exactly the same as before, we want to ensure you that your safety will always be our foremost concern. To prepare for our re-opening, we have made significant changes, including adding new in-office equipment, staff training, and additional safety precautions following science-based recommendations from the Centers for Disease Control and Prevention (CDC) and the American Dental Association (ADA).
Here's what you can expect at your next dental appointment at WDG:
To follow social distancing guidelines and ensure safety, we have made adjustments to our appointment schedule: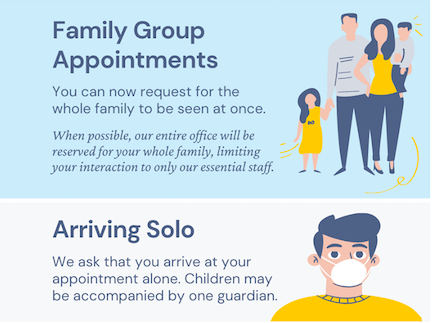 We have established a new check-in protocol to keep you and your family safe when visiting us: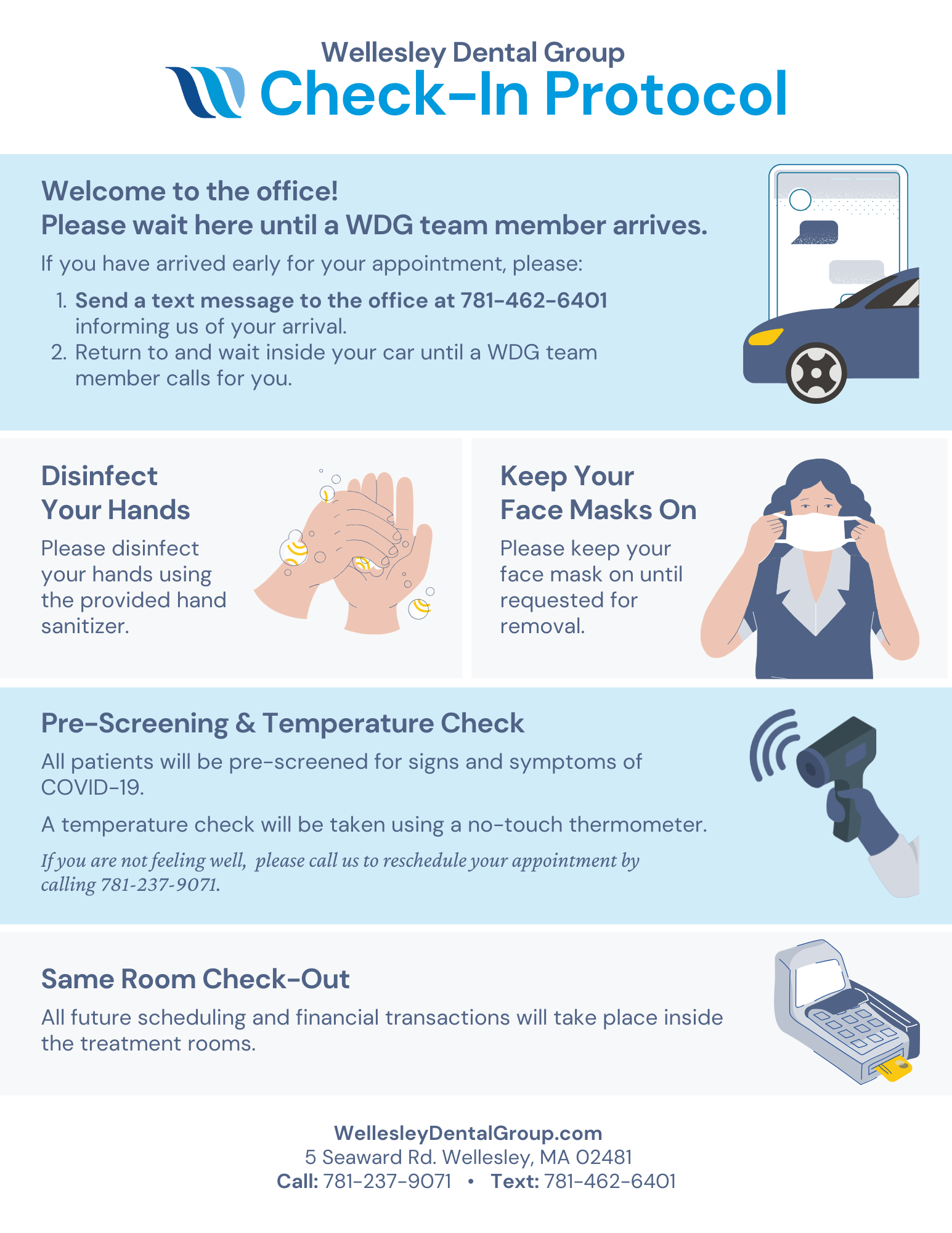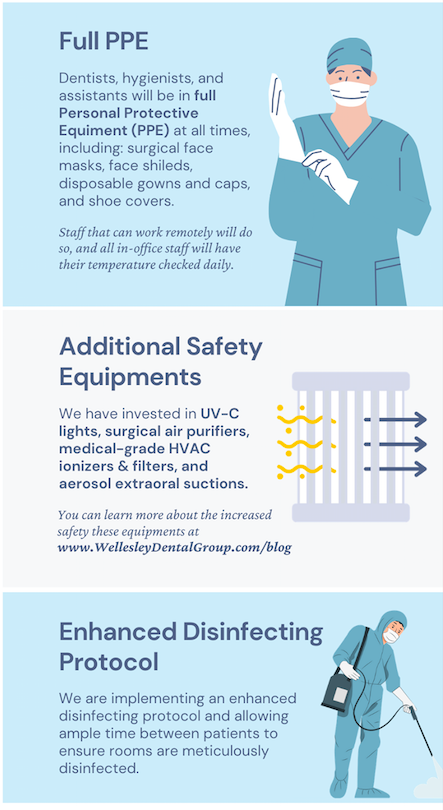 Don't forget, your oral health is an essential part of your overall heath, and we are always here for you. If you experience any COVID-19 symptoms, postpone dental treatment and seek immediate medical care.
Make sure you are following our Facebook, Twitter, LinkedIn, and Instagram accounts for updates and more information!
Feel free to contact Drs. Ali & Ali and the caring team at Wellesley Dental Group if you have any thoughts or concerns; they will be happy to answer your questions! Contact us today at 781-237-9071 or text  781-462-6401.
Your little ones and teens are welcome to visit our pediatric dentist, Dr. Derek, and Dr. Emad is happy to help with your TMJ and orthodontic needs. For wisdom teeth extractions or any other oral surgery needs, Dr. Stephens would love to help, and our gum-specialist Dr. Singh can help with your gum-related concerns.
References:
https://success.ada.org/en/practice-management/patients/infectious-diseases-2019-novel-coronavirus
https://www.cdc.gov/coronavirus/2019-ncov/hcp/dental-settings.html