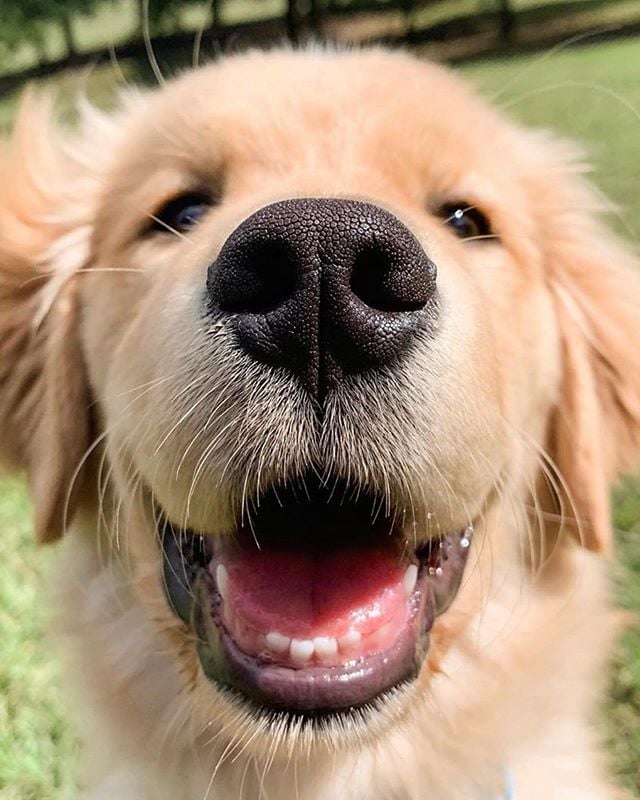 Dogs can definitely be your best pal. These furry bundles of joy are helpful companions, even during coronavirus! Now, current research is being done to determine whether dogs can use their nose to detect the presence of COVID-19 in humans. Fascinatingly, dogs outpower our sense of smell by an enormous magnitude. Their sense of smell is 10,000 to 100,000 times stronger! In addition to their trained ability to sniff out contraband food items and drugs, some research has also connected dogs to their ability to smell other medical conditions, including Parkinson's disease, malaria, and some cancers. So, will dogs be on the front lines serving as potential screeners of COVID-19?
Researchers at the University of Pennsylvania are in the process of training and researching 8 Labrador retrievers. The goal of the study is to determine whether dogs can identify a smell associated with coronavirus. Prior knowledge has been gained that respiratory diseases can impact body odor. If the study is proven to be effective, dogs would be a tremendous help in screening individuals at airports, hospitals, and other establishments.
Within a few weeks, the London School of Hygiene & Tropical Medicine will begin conducting similar research by collecting COVID-19 samples and training dogs with the help of Medical Detection Dogs. Researchers predict that each dog will be able to screen up to 250 people an hour. Researchers report that the Labradors and Cocker spaniels will be trained to identify an odor first, then saliva and urine samples from patients who tested positive and negative for COVID-19 at the Hospital of the University of Pennsylvania and the Children's Hospital of Philadelphia. They predict that the training will last for approximately 6-8 weeks. Researchers hope to further research the possibility of creating an electric detector of coronavirus.
This pandemic has impacted us all, but our community is indeed all stronger together. Our team at WDG always has your safety and health as our top priority, and we have implemented additional safety measures and equipment to help prevent the transmission of all infections, including COVID-19. Our office follows the recommendations made by the American Dental Association (ADA), the U.S. Centers for Disease Control and Prevention (CDC) and the Occupational Safety and Health Administration (OSHA).
Wellesley Dental Group has completely reopened since June 8th, 2020 for all dental procedures and cleanings! Thank you for entrusting your health and dental care to us at Wellesley Dental Group.
Feel free to contact Drs. Ali & Ali and the caring team at Wellesley Dental Group if you have any thoughts or concerns; they will be happy to answer your questions! Contact us today at 781-237-9071 or smile@wellesleydentalgroup.com to set up an appointment.
Your little ones and teens are welcome to visit our pediatric dentist, Dr. Derek, and Dr. Emad is happy to help with your TMJ and orthodontic needs. For wisdom teeth extractions or any other oral surgery needs, Dr. Stephens would love to help, and our gum-specialist Dr. Singh can help with your gum-related concerns.
References:
https://www.bbc.com/news/uk-52686660?fbclid=IwAR01T9Mf--Ao0O5M6YNTqnQrBi2elHt1GIAvnOCpo7dekKJtrXZhVDivl_Y
https://www.washingtonpost.com/science/2020/04/29/coronavirus-detection-dogs/
https://www.usatoday.com/story/news/factcheck/2020/06/17/fact-check-can-dogs-sniff-out-coronavirus-maybe/3204745001/?for-guid=b9fa359a-5e8b-11ea-9855-1267072b3abf&utm_source=usatoday-Coronavirus%20Watch&utm_medium=email&utm_campaign=baseline_greeting&utm_term=list_article_thumbhttps://www.pbs.org/wgbh/nova/article/dogs-sense-of-smell/