Trusted Dentist – Wellesley, MA
Get to Know
Dr. Sukhpreet Rana, DMD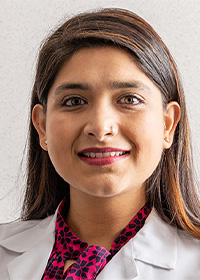 Dr. Sukhprett Rana is the dental director at Wellesley Dental Group. Dr. Rana received her DMD from Boston University Henry M. Goldman School of Dentistry. She believes in establishing trusting relationships with patients, and patient-centered care is a core theme of her practice. Her extensive background in general dentistry allows her to adapt her style to meet the individual needs of patients.
Dr. Rana is a certified Invisalign provider. She is also experienced in implants and reconstructive dentistry.
Dr. Rana is a member of the American Dental Association, Massachusetts Dental Society, and the Indian Dental Association. Dr. Rana is fluent in English, Punjabi, and Hindi.
Dr. Rana loves spending time with her family, including her husband, son, and dog (Albus). Dr. Rana is passionate about animals. Taking long walks her dog is one of her favorite things. She cares deeply about homeless and injured animals and is involved with animal charities that help rescue dogs.