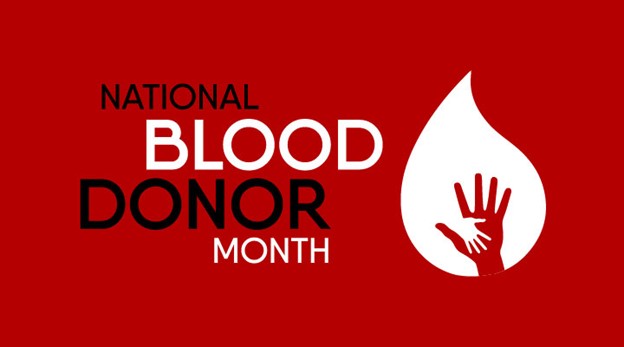 One of the nation's pressing issues is blood shortages. The month of January was deemed National Blood Donor Month (NBDM) by President Richard Nixon to help address this issue and honor voluntary blood donors across America. According to the American Red Cross, someone in the U.S. requires blood and or platelets every 2 seconds!
Our caring team at Wellesley Dental Group encourages the community to donate blood if able, especially during periods of critical blood shortages such as during the winter months. There are many organizations such as the American Red Cross make it accessible to donate blood in a location near you. In addition, you can find a location to give blood with the Association for the Advancement of Blood and Biotherapies (AABB). The process is often only 45-60 minutes, and an eligible individual can donate one unit of blood which can save multiple lives. Blood donations are necessary to treat individuals undergoing surgeries, cancer treatment, or those experiencing chronic illnesses, or suffering from traumatic injuries for instance.
Prior to donating, a screening will be done to ensure you are eligible. Most blood donation organizations place a minimum weight limit typically of around 110 pounds, and an age limit of often 16 years old or older. Identification will likely be required. You will also be asked some questions about your medical history, lifestyle habits, and disease risk factors, all of which is kept confidential. You will also be given a short health exam, including having your pulse, temperature, and blood pressure taken.
Once you are approved the blood donation process will begin, which takes approximately 10 minutes. Lastly, you will receive refreshments and will wait approximately 10-15 minutes before you are done with the entire process. It's recommended to drink a lot of fluids and have nutritious meals over the next two days after your blood donation. It is also recommended to avoid strenuous physical activity, smoking, and alcohol consumption after donating.
This experience is rewarding, safe, simple, and most importantly lifesaving.
This pandemic has impacted us all, but our community is indeed all stronger together. Our team at WDG always has your safety and health as our top priority, and we have implemented additional safety measures and equipment to help prevent the transmission of all infections, including COVID-19. Wellesley Dental Group has completely reopened since June 8th, 2020 for all dental procedures and cleanings! Thank you for entrusting your health and dental care to us at Wellesley Dental Group.
Feel free to contact Drs. Ali & Ali and the caring team at Wellesley Dental Group if you have any thoughts or concerns; they will be happy to answer your questions! Contact us today at 781-237-9071 or smile@wellesleydentalgroup.com to set up an appointment.
Your little ones and teens are welcome to visit our pediatric dentist, Dr. Bahar Houshman and Dr. Marisa Reason is happy to help with your TMJ and orthodontic needs. For wisdom teeth extractions or any other oral surgery needs, Dr. Reisman would love to help, and our gum-specialist Dr. Singh can help with your gum-related concerns.
References:
https://www.aabb.org/for-donors-patients/national-blood-donor-month
https://scrmc.com/wp-content/uploads/2022/01/blood-donor-month-1.jpg
https://www.redcrossblood.org/donate-blood/how-to-donate/how-blood-donations-help/blood-needs-blood-supply.html